When thinking about fine Japanese watchmaking, Grand Seiko is the brand that immediately comes to mind. And while Grand Seiko does make some amazing watches, there is another Japanese watch brand out there that can give the best of Grand Seiko's a run for their money. Yes, I am referring to Credor here, and today we are taking a quick look at Credor's latest masterpiece, the Credor Eichi II GBLT997.
Credor, like Grand Seiko, is owned by Seiko and was established in 1974. Both Grand Seiko and Credor seem to have a similar aim, which is to showcase the best of Japanese watchmaking craft. However, what is interesting is that while Grand Seiko has been spreading its wings lately, capturing quite a bit of global market share, Credor continues to focus on serving mostly the Japanese market only, making their watches a little more special and rarer.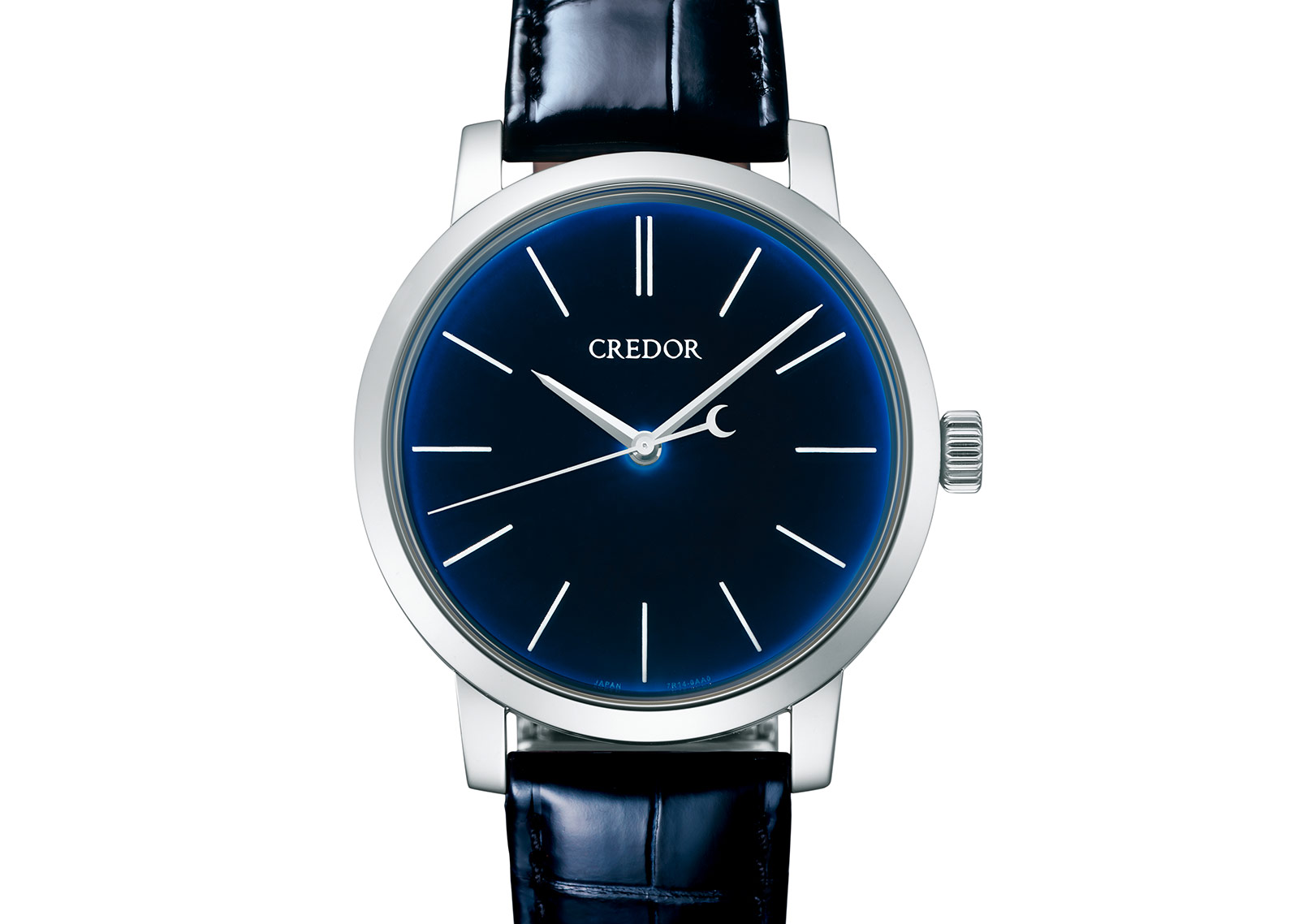 The Eichi II GBLT997 is a new variation of the Eichi II released in 2014. A lovely little dress watch, the original Eichi II came with a beautiful hand-painted white porcelain dial, a platinum case, and a high-end Spring drive calibre. The Eichi II GBLT997 does not mess around much with the original formula, except for adding a new colorful flavor. The dial on this new watch is still made of smooth glossy porcelain, but this time around the color chosen is a rich deep shade of blue. Furthermore, to complement the dark background and provide high contrast, the master artisans at Credor have painted the indices and hands white. That's about it. The layout remains fairly minimal and like its older cousin, this watch is once again about admiring the beauty in simplicity. 
The case of the watch is made from 950 Platinum. It is similar in dimensions to the first Eichi II and features a diameter of 39mm and a thickness of just 10.3mm to create a slender profile on the wrist. The case also retains its silhouette with a nice gracious circular shape and elegant looking downward angled lugs. At the 3 o'clock position is a well-sized crown to make it a joy to wind the Spring drive calibre 7R14, which is revealed when you flip this beauty over. The 7R14 is a beautifully decorated movement that shows off everything from beveled edges to polished ruby sinks to blued screws. And while it does not offer the exquisite decoration you normally get from high-end Swiss pieces, it is in a league of its own. The movement is manually wound, comprises 41 jewels, and offers a power reserve of 60 hours that can be tracked using the power reserve indicator at the back. Also, as this is a Spring drive, it would make that white second's hand glide smoothly without any jitter or stutter, delivering an accuracy of +- 15 seconds a month.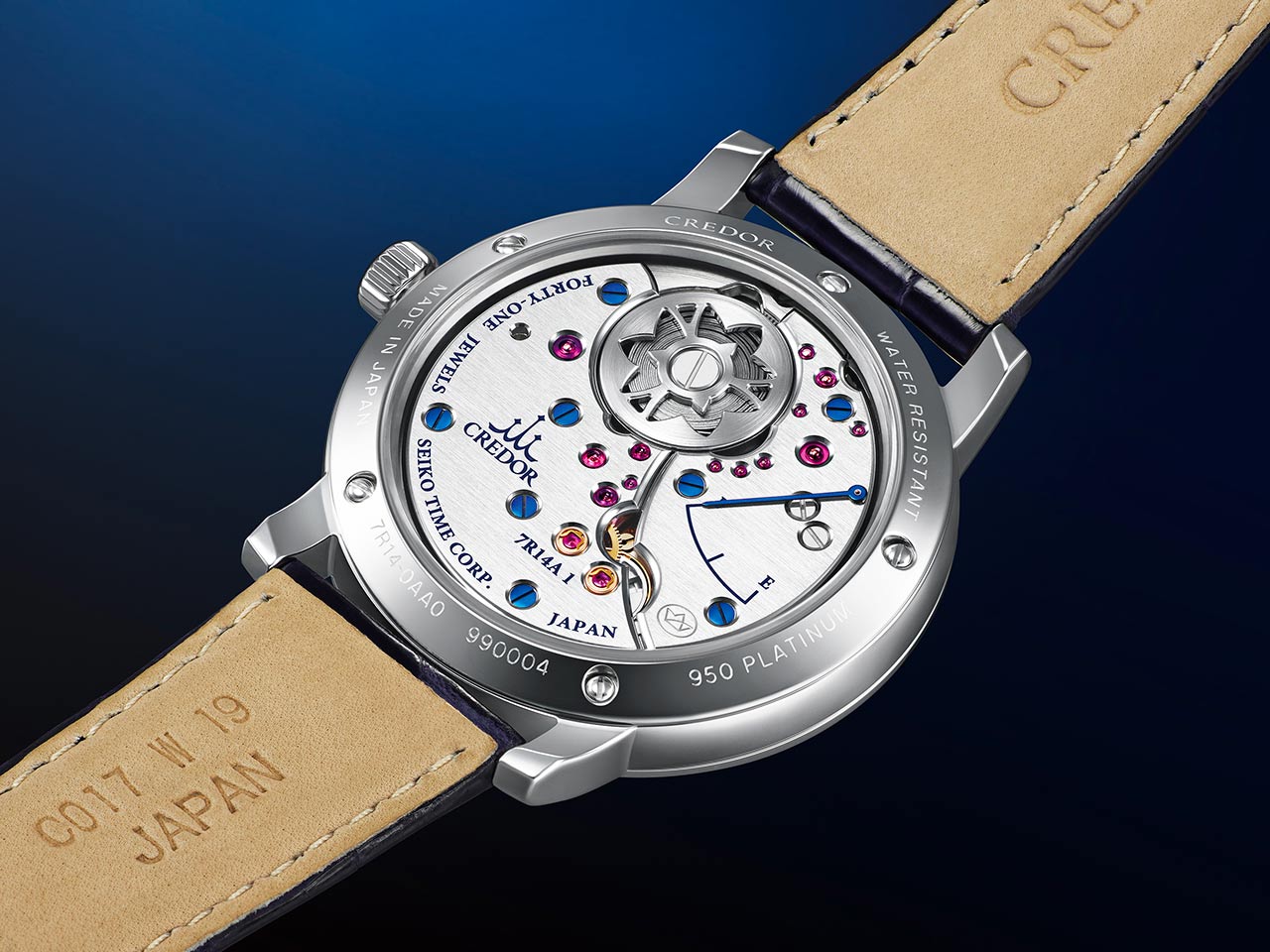 The Credor Eichi II GBLT997 comes attached to a high-quality blue crocodile strap. The watch would retail for USD 54,000 and would be available for purchase starting January 2021.
Visit Seiko here.