Welcome to WristReview's 2020 Audience Survey! Before we begin, we'd like to thank all of our audience members for following our work and visiting our website and social media. Whether you receive our emails straight to your inbox, follow us on Instagram or Twitter or 'Like' us on Facebook (who even does that anymore right?) we want to thank you for joining us on our journey to becoming the world's number one source for horological media. So, thank you!
You may have seen in recent years that our audience has been growing every year. In 2019 we had 10.58 million visitors and a total page view count of 28.77 million. That means that every visitor to our site looks at roughly three pages, so we have to make those the best three pages they'll see. That's why we work hard to deliver up-to-date news as well as in-depth reviews and critique of the wristwatches you love. 
Because we have so many visitors to the website, it presents the perfect opportunity for advertisers. Advertising revenue is a crucial source of income for WristReview; it keeps our site going! When an advertiser is interested in using WristReview to promote their product or service, they ask us for our audience metrics. This is so that they can get an idea of the kind of people who follow the website and read our material. To be able to present them with the most accurate details about you (our readers) we need to ask you some questions.
Before we go any further, we want to make a couple of things crystal clear as we feel clarity is critical in writing.
The details you tell us about yourself are kept utterly confidential. We are not able to view individual responses and are not able to link these responses to an individual.
If you decide to tell us your email address (we'll let you know why you might want to do this in a bit), we will not share it with any third parties. We are not using this survey to add you to a mailing list, and we will never send you any advertising emails without your consent.
The survey is going to ask you questions about your personal details such as details about yourself, your interests and your income. These data are incredibly important to advertisers, who will have a marketing strategy designed to target groups of people. Because wristwatches are expensive luxury items, they want to know things like how educated you are and what your average income is, this will help them make the most informed decision. Don't worry, WristReview caters to all, and we are more interested in whether you love watches than whether you can necessarily afford them!
We will also be able to view the collective answers that our audience gives us. We'll use this information to understand better what our audience is specifically interested in (so we can create even more focused content) and where we are lacking (so we know where to improve). We'll also use this to see where the tastes of our audience lie, and to know whether you are satisfied with our content, we're doing this for you after all.
We want to make sure that we have the highest quality data to bring you the highest quality content and to show interested parties that WristReview is the perfect platform to advertise on. By answering our survey truthfully, you're enabling us to create better content for you.
But we also want to give something back as a thank-you for your commitment to our website. That's why we've teamed up with Louis Erard to offer one lucky reader the chance to win an Excellence Petite Seconde ref. 34237AA01.BVA31 wristwatch which is worth $1,660!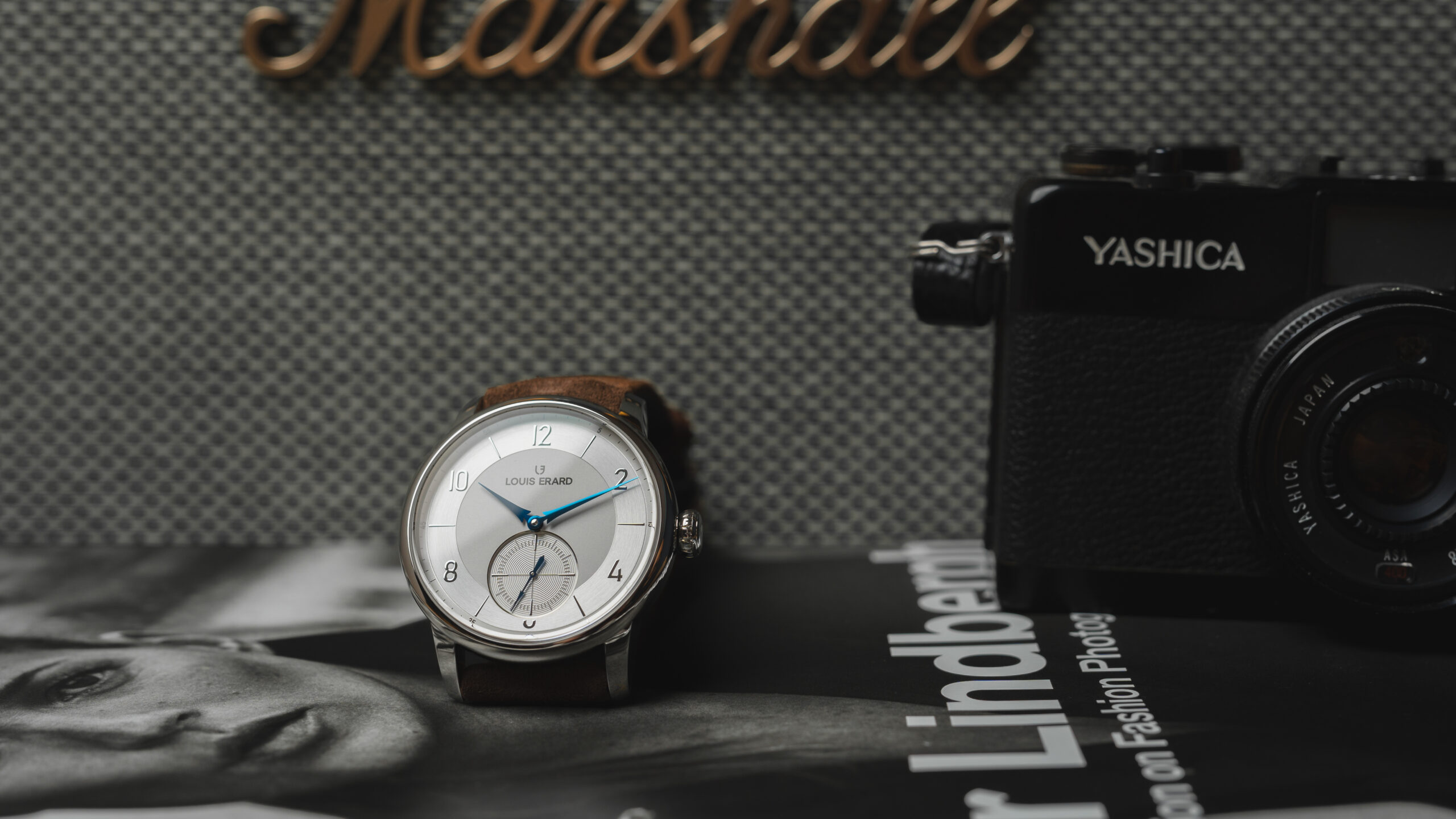 Featuring a 42mm stainless steel case and presented on a chocolate calf nubuck leather strap, the Excellence Petit Seconde is a classy timepiece for the sophisticated gentleman of today. It has a clean dial with blue fir-tree hands with satin finishing and circular snailing. It's also got an automatic-winding Sellita SW261-1 calibre which is on display around the back of the caseback.
Want to be in with a chance to win this watch? All you need to do is complete the survey and input your email address into the box (we won't send it to anyone). That's it!
Better yet, the survey will take you less than 15 minutes to complete.
The deadline for completing our survey and being in with a chance of winning a wristwatch is the 27th of December.
TERMS AND CONDITIONS OF THE GIVEAWAY
1. ENTERING THE GIVEAWAY
The giveaway can only be entered once the survey form has been fully completed.
Please enter a valid email address for the giveaway, otherwise, you cannot be contacted if you win.
Only ONE entry per person, multiple attempted entries will void your chance to win a watch.
You must be of legal age (minimum 18 years old).
All submissions after the closing time (Midnight, Greenwich Mean Time) will not be considered.
Entering your email address into the survey form does not sign you up for our weekly newsletter, and we will never contact you for any reason after the giveaway process is completed.
Your email address will not be shared with any third parties, ever.
2. HOW THE WINNER IS CHOSEN
Each email address submitted is allocated a number, which is then entered into a database
After the closing date December 27th, (00:00 GMT) the numbers are entered into an independent web-based random number generator.
After the closing time, winners will have their name published to the website.
3. WHAT HAPPENS NEXT
There is only 1 prize available.
WristReview will only contact you if you are the winner.
If you are selected, you will receive a confirmation of this from WristReview to the email address you submitted.
You have 24 (twenty-four) hours to respond to the confirmation email, otherwise, another winner will be selected at random.
You must include your name, shipping address, country, including the Postal/Zip code in your response to the confirmation email.
Shipping costs are included and paid for by WristReview, however, the winner is liable to pay any profitable taxes or customs charges that may occur during delivery.
If you have any queries or concerns please email info (@) wristreview.com, we will try to respond as quickly as possible.