H. Moser & Cie., known for making extremely minimalist watches and watches that use Vantablack, has returned to make three new extremely minimalist watches that use Vantablack, the second blackest material known to man after a pint of Guinness. 
The previous Vantablack watches have had silver hands which stand out enough to make them legible and attractive, contrasting the dial and matching the case nicely. These new watches have DLC black hands, though, they aren't entirely black, more like a very dark grey. The purpose? Aesthetics aside, I have no idea why they did this, maybe to be even more minimalist than they already are. I'm sure these watches are perfectly legible in real life, but they don't look it in the photos.
H. Moser & Cie. is offering three different watches with this black on black theme. The first is the Venturer 39mm, a dress piece which comes with an 18k white gold case, its reference number is 2327-0222, and it has a manual wind HMC 327 calibre in which has a 2Hz beat rate and a 72-hour power reserve. The list price for that one will be CHF 25,000.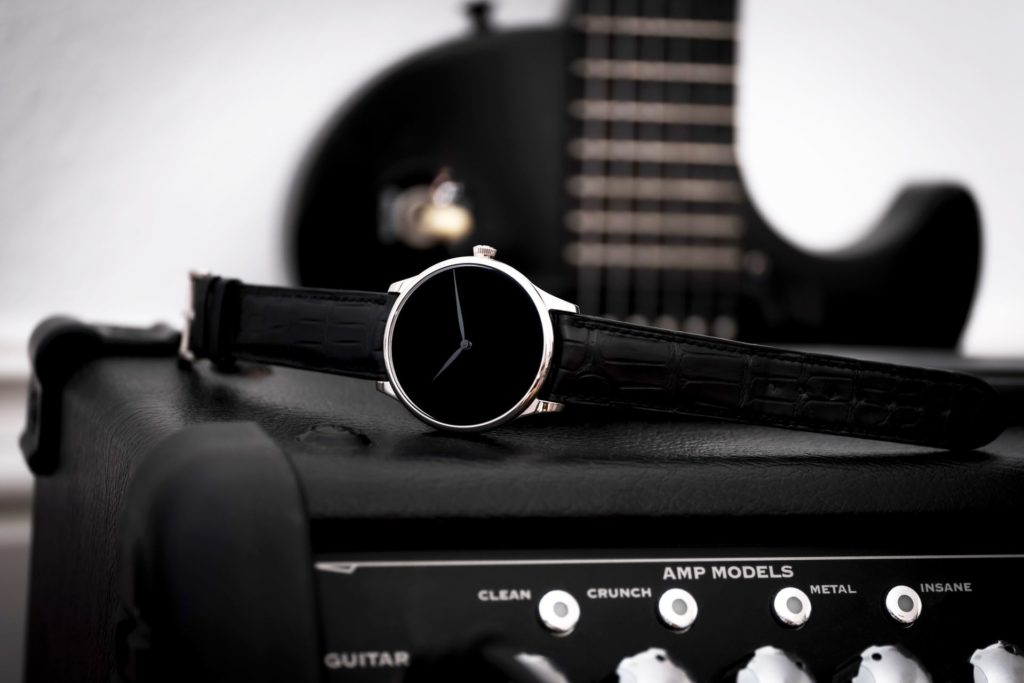 The next piece is the Venturer XL, which has a stainless steel case instead of white gold, but it comes in a large size at 43mm across. It features the same HMC 327 calibre which, measuring at 32mm across, won't appear too small in that larger case. The reference number for this watch is 2327-1213, and the watch will sell for CHF 24,000.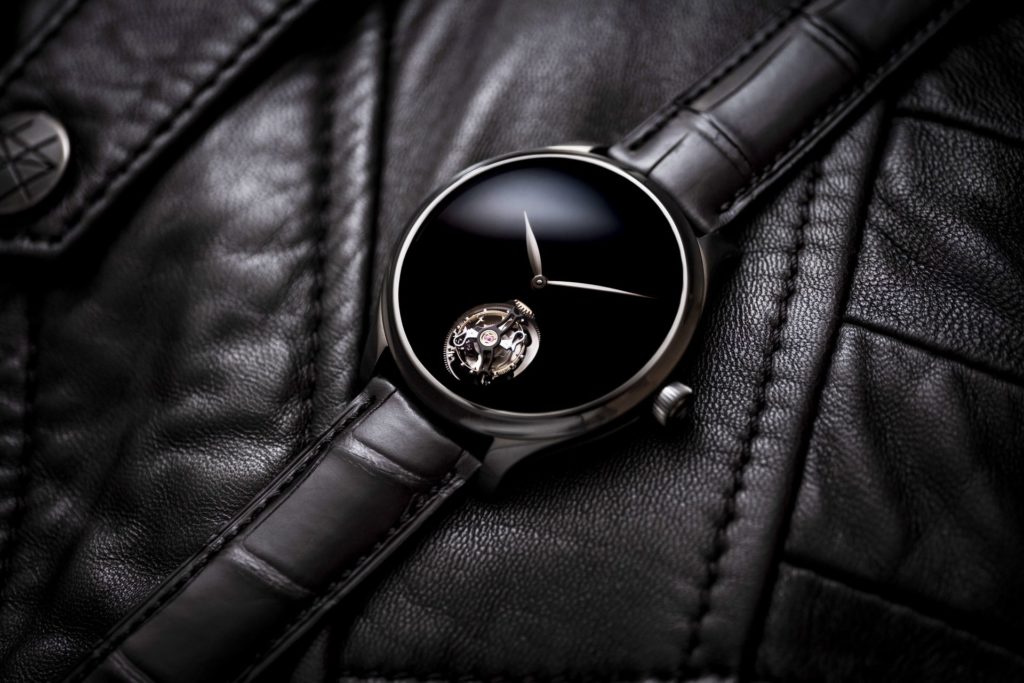 Finally, the last piece, which is the Endeavour Tourbillon. Unlike the other two with their uninterrupted black dials, this one has a tourbillon on display at 6 o'clock. This tourbillon has two hairsprings, which should improve accuracy over a standard singular-hairspring tourbillon. Also, it's modular within the movement, meaning that H. Moser & Cie. can swap it out for one that's been freshly serviced when the time comes, a feature seen on virtually no other tourbillon watch outside of the brand. The automatic calibre HMC 804 also has a 2.5Hz beat rate and a 72-hour power reserve. The reference for this particular timepiece is 1804-1206 and it will cost CHF 69,000 to buy.
The final part in this release from H. Moser & Cie. is their new online service. With most governments around the world enforcing isolation rules on the population, many non-essential stores have closed. While we'd all love to imagine that our watches are essential items, in reality, they are not, and so watch stores have shut.
The new online service will allow customers to buy themselves a new H. Moser & Cie. watch at any time, without needing to risk physical proximity to another person. The brand has released the e-store at the perfect time for their business, but it begs the question as to whether there are still staff working in their factory, making these watches and risking their lives. Or, if the staff are at home, will the supply eventually run out?
Visit H. Moser & Cie. here.