So, you know how Seiko has been absolutely going at it with limited-edition historical remake edition things this year? Well, here's another one, and it makes things even more confusing. The new King Seiko ref SJE083 is an homage to Seiko's weird history of producing watches that compete with itself for some reason. It's recreating a 'King Seiko' watch from the mid-1960s, and I want to preface this article by saying that I like the way it looks, I'm just not sure why it needs to exist.
In 1960, Seiko created a sub-brand that would demonstrate its ability as a maker of precise and luxurious timepieces; this sub-brand was called Grand Seiko. It was naturally assumed that this would be the name that took Grand Seiko to the elite levels of European watchmaking. However, Seiko had two production facilities at the time, and only one of them was making the Grand Seiko watches. The other, presumably feeling left out, decided to work on its own "European-tier" watch, and in 1961 it released the 'King Seiko'.
This new watch is a faithful recreation of a King Seiko KSK (KSK meaning King Seiko Kisei-Tsuki (Stop Seconds)) watch from 1965 and features a very angular design. The lugs are both long and broad, and the round case seems somewhat austere when coupled with the silvery dial. The watch's diameter is a precise 38.1mm, and the thickness is 11.4mm. The case itself is made of stainless steel and given a hard coating to help prevent the signs of daily wear.
The dial features a lot of flat surfaces with textures added to break it all up. The dauphine hands are polished while the dial features a sunburst style pattern, the marker at 12 O'clock differs from all the others as it's wider and has a hobnail guilloché to it. There's also a date window now, which wasn't there on the original from 1965, this is one of the few changes that Seiko has made along with the slightly increased case dimensions. A black crocodile leather strap secures this watch to the wrist with a prong buckle and a 1960s Seiko logo decoration.
Back in the 60s, both Grand Seiko and King Seiko were working on making their movements as accurate as possible. The SJE083 has an automatically-wound calibre 6L35 inside it, which beats at 4Hz and a power reserve of 45 hours. It's hidden behind a stainless steel caseback which bears the King Seiko logo in medallion form. One thing I like the most about this is that they didn't pull a Grand Seiko and print their logo on a sapphire crystal caseback which is my pet peeve in watchmaking.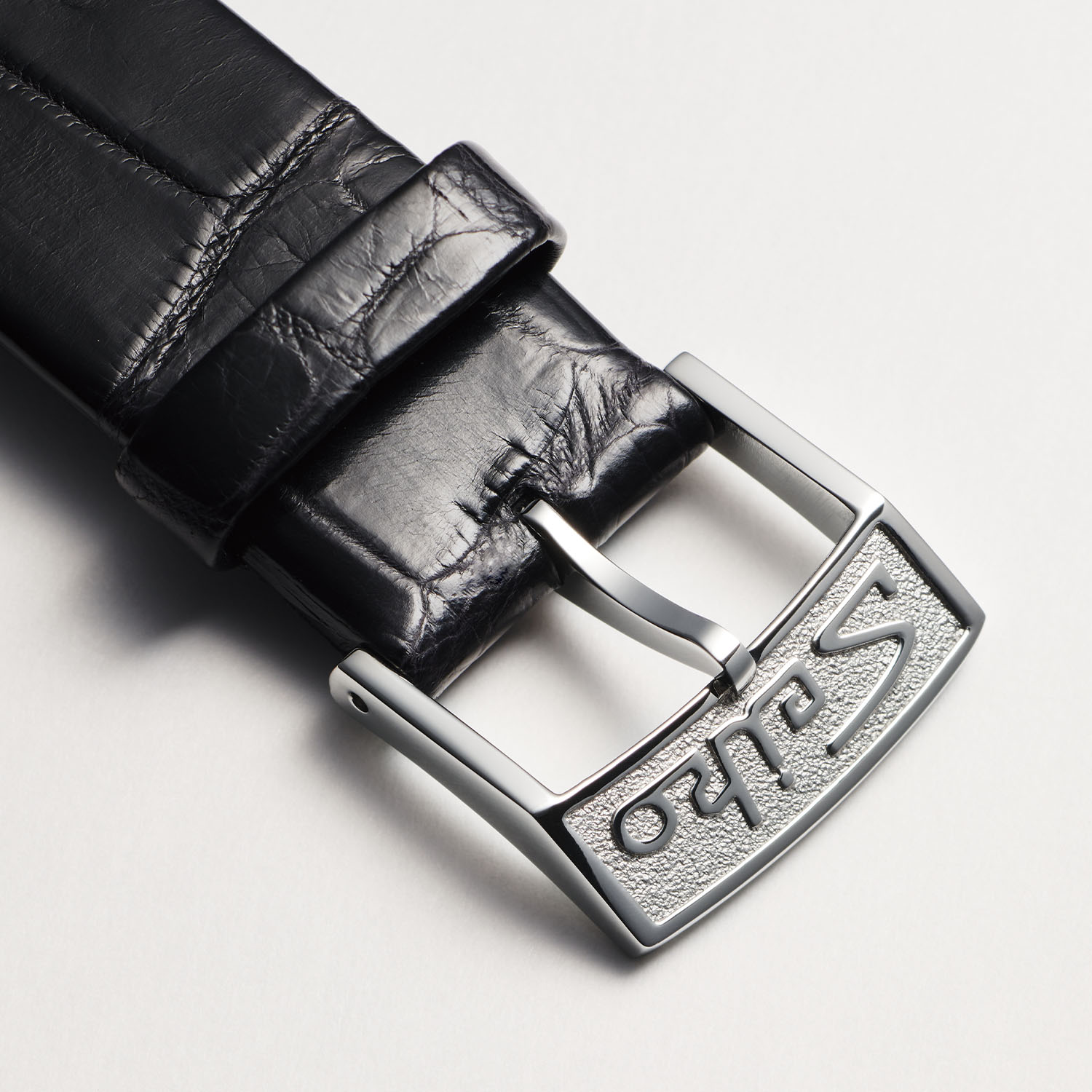 This watch is limited to 3000 pieces and is a relative bargain at €3,400, especially when you consider the level of finishing you're getting on this one. I'm not sure whether the King Seiko name will hang around, and if it does, whether it will challenge Grand Seiko once more. In this day and age, it doesn't seem to make business sense to have two brands competing internally to be the best representation of a Seiko watch, especially as Grand Seiko has had so long as the front runner now.