Not long after I finished covering the news of IWC's new care program dubbed 'My IWC', I saw the news that Panerai has now also jumped on the bandwagon with its own care program. Named 'Pam.Guard', Panerai's new plan is roughly a mirror of its Richemont siblings IWC and Jeager-LeCoultre. The idea is that Richemont is looking to beef up its warranty programs to provide its customers with better services, and thus, gain itself an increased reputation. It's certainly a commendable approach, most of us only think of buying the watch and then putting it on for that first time, so it's good to know the big brands have our backs for when things go a bit pear-shaped.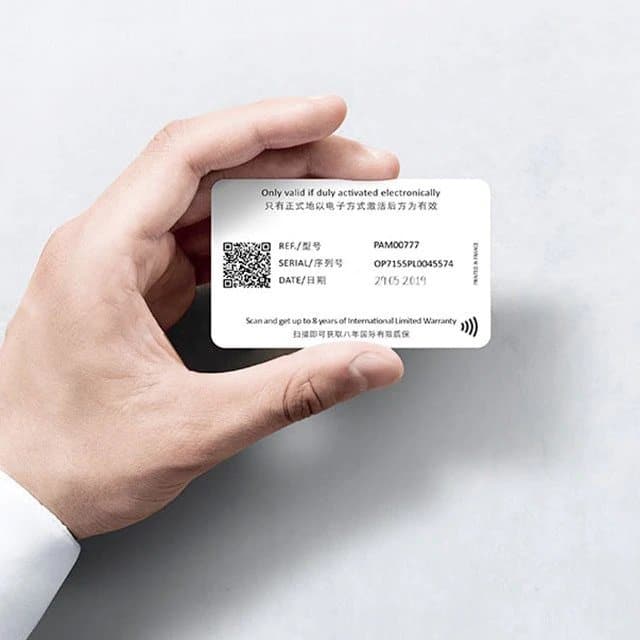 So, how does it work? If you read my article on the 'My IWC' care program, then you may have spotted the little list I included of all the warranties offered by different brands. On that list was Panerai, which offers a two-year international limited warranty as standard. That means you can take your Panerai watch to any authorised dealer or boutique on the planet and have it serviced under warranty, provided it's not excluded from the terms (usually, general wear and tear or deliberate misuse of the product are not covered by a guarantee). When you buy your new Panerai from a boutique or authorised dealer, you can sign up for the 'Pam.Guard' program which will extend the warranty from two to eight years. This will also work retroactively, so anyone who has bought a Panerai watch within the last two years will also be able to sign up to the program and receive their eight-year coverage.
'Pam.Guard' will also include a way to document your collection, provide answers to frequently asked questions and will also offer a Panerai newsletter as well as information on upcoming releases.
Visit Panerai here.