Ever wanted a watch that's very expensive, military-themed and super complicated to look at? Well, if you did want one of those and you missed out on Richard Mille's bonkers RM25-01 Tourbillon Adventure watch developed in partnership with Sylvester "Small-Wrists" Stallone, then you're in luck. Urwerk's latest addition to their EMC Time Hunter collection is called the Desert Sage, and it's quite the oddity.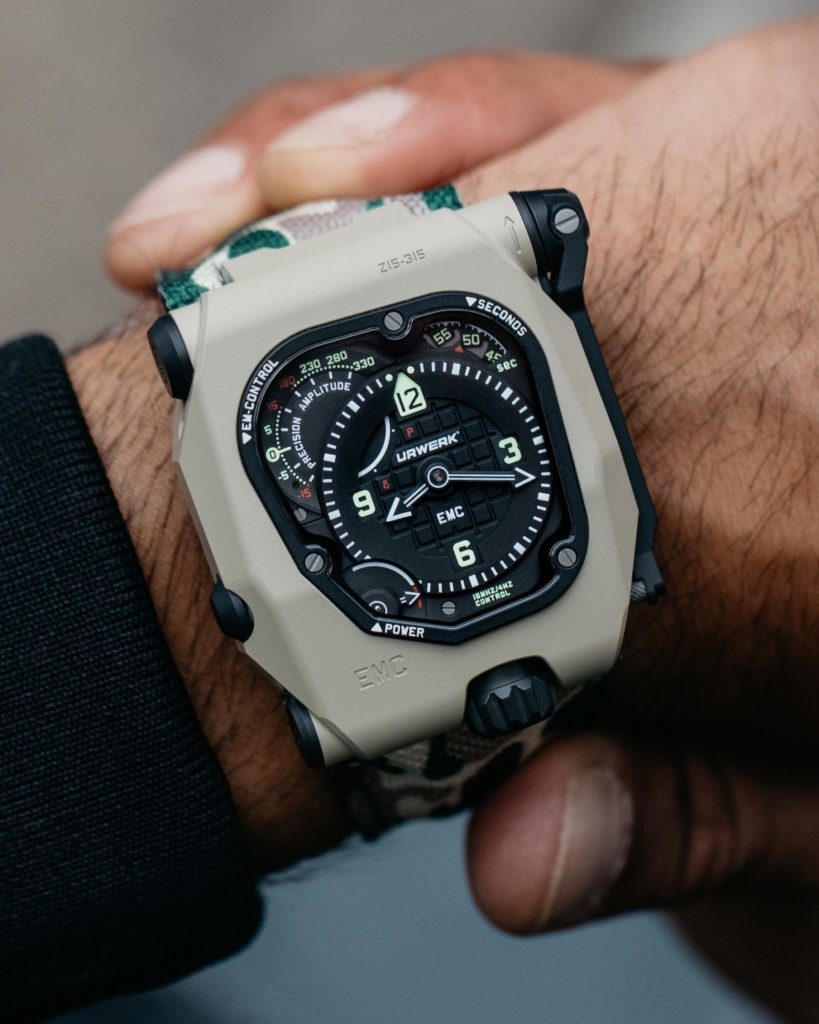 Let's look at the basis of the watch first. The EMC Time Hunter watch is a unique blend of mechanical watchmaking and electronics. Don't go thinking that this is similar to Seiko's Spring Drive movements, which combine an automatic winding rotor and spring barrel with a precise quartz crystal to achieve near-perfect levels of accuracy. This watch goes in an entirely different direction with electronics.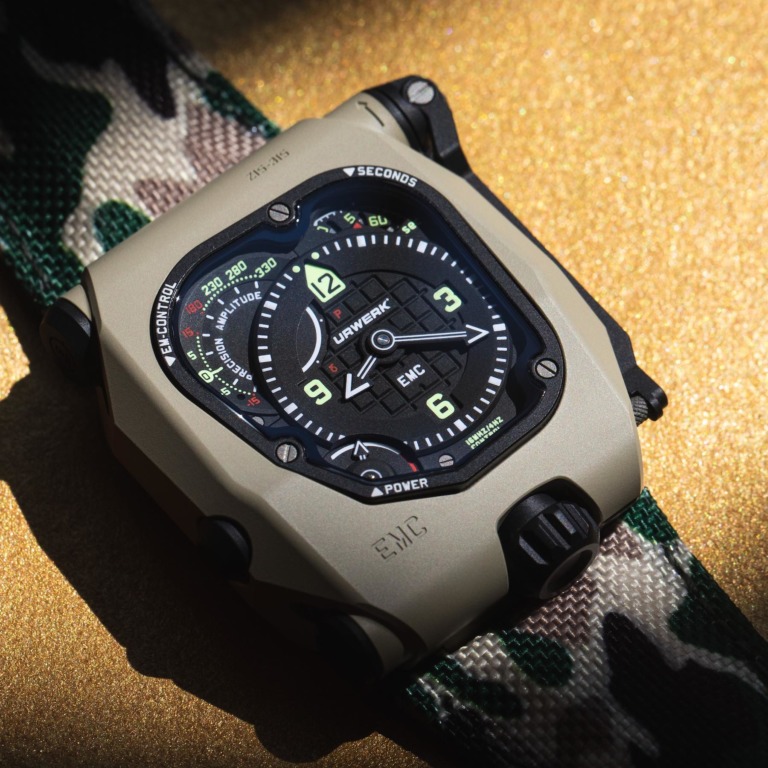 A laser fitted inside the watch records the frequency of oscillations of a custom-designed balance wheel to determine the rate at which the movement deviates. It also measures the amplitude of the movement, which represents the overall health of the mechanical components. It then uses a system to compare these two readouts with an internal electronic clock which provides the benchmark for the watch's accuracy. All of the electrical systems are run off their own power source, which uses a dynamo that is powered by the wearer winding a special lever on the watch.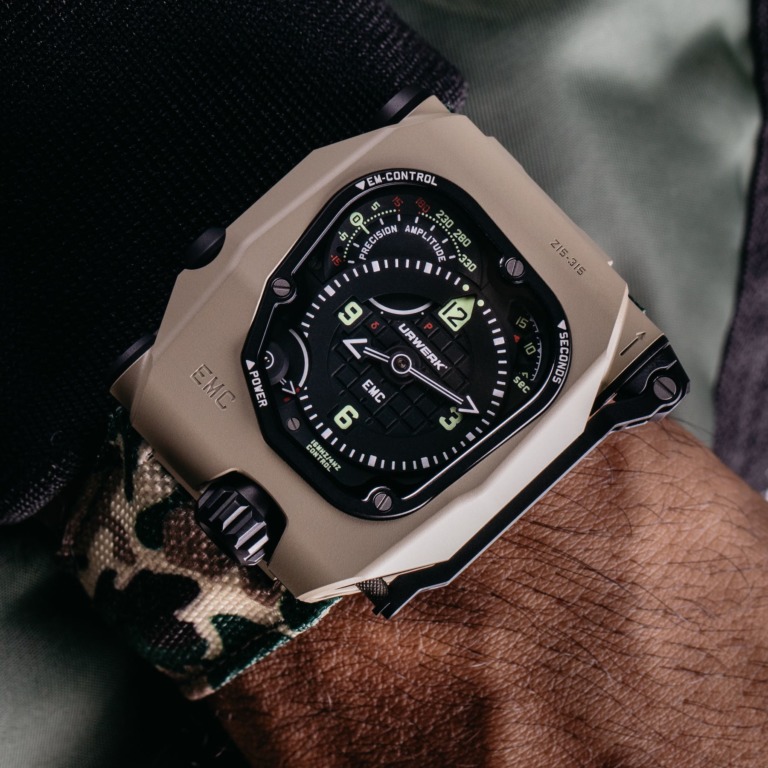 But, that's not the best part about the EMC. The best part is that it doesn't collect this information and send it back to Urwerk so they can put it into an Exel spreadsheet. The two readouts from the measurements I mentioned earlier are displayed on the dial, and the owner can regulate their own watch thanks to a fine-tuning screw on the caseback. That's right; you're responsible for setting up and maintaining your watch, how cool is that? Power is supplied to the movement itself from two mainspring barrels which means it has a power reserve of 80 hours.
The case of the EMC Time Hunter Desert Sage watch is made of stainless steel, except for the caseback which is titanium. The case is sandblasted and then given a lacquer-esque treatment (Urwerk is staying quiet about that one). It measures in at 43mm wide and 51mm tall, with a thickness of 15.8mm. The camo strap is quite unique and fits the 'military-style' theme of the watch. The dial is also very technical in appearance, with green SuperLumiNova used as an accent feature.
In total, there will be five made, each costing CHF115,000 before tax.
Visit Urwerk here.