In an effort to stay on the front page of every watch related blog and magazine out there, Zenith has revealed another special edition piece. It's based on the Defy 21 model range and follows on from the Defy 21 'Ultraviolet' watch released last year, only this one is called 'Ultrablue', 'cus of the blue and that. Blue has been the colour of the year for a number of years in watch design now, so much so that we're starting to see manufacturers shift their attention to green dials. We may see an 'Ultragreen' version next year, but for now, this will do.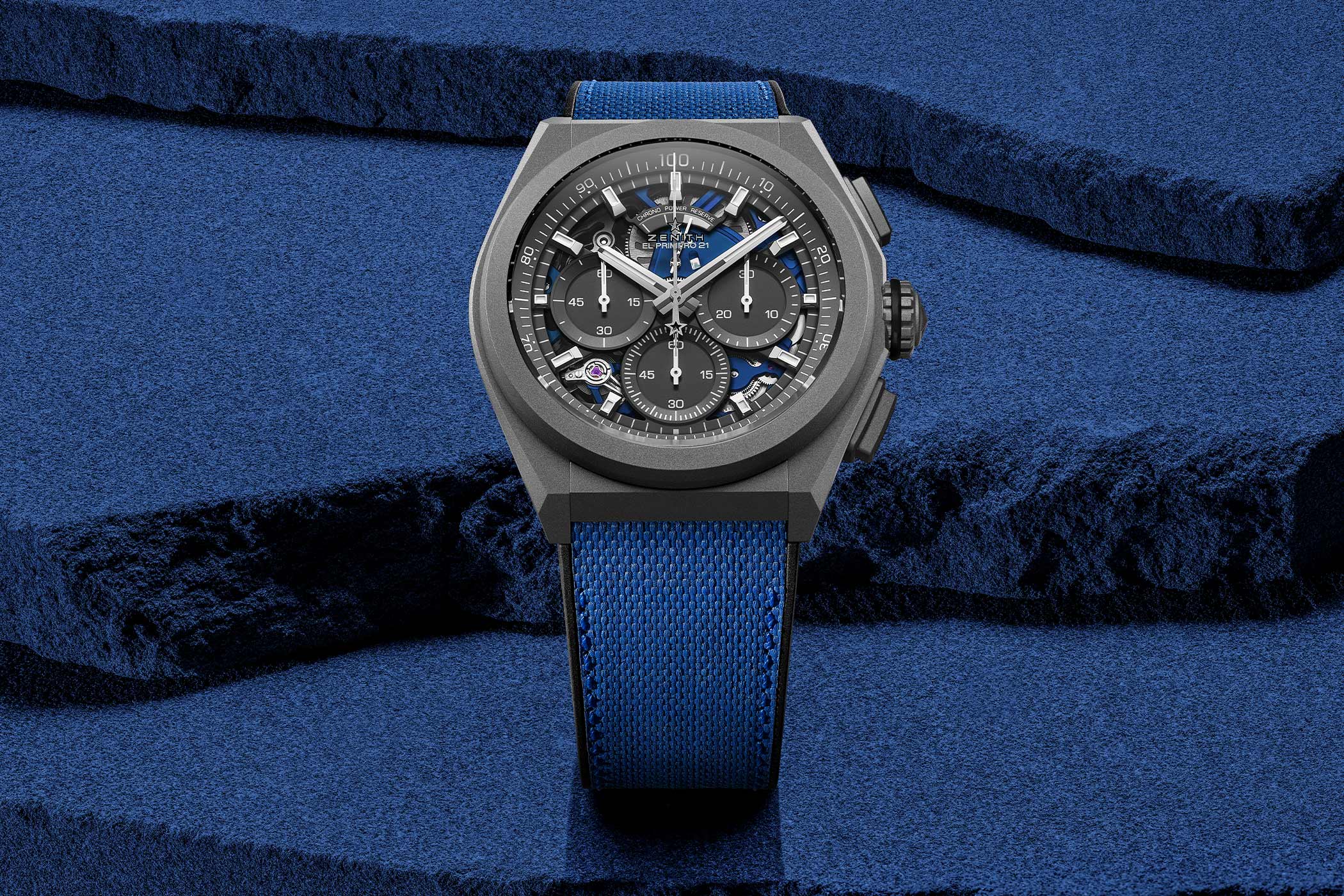 The Ultrablue picks up from where the Ultraviolet left off, and when I say "picked up where it left off", I mean it in the most literal sense. Apart from the colours, it's apparent that Zenith hasn't changed anything. The 44mm x 14.5mm matte grey case is the same, the dial layout is the same, and there are still closed subdials for the chronograph that are finished in, you guessed it, matte grey. Blue has been applied to bridges of the movement and the star-shaped automatic rotor around the back of the watch, though. I've been a little cynical up to this point, for a good reason, but it is pleasing to see manufacturers using colours in places other than the dials and the straps of their watches.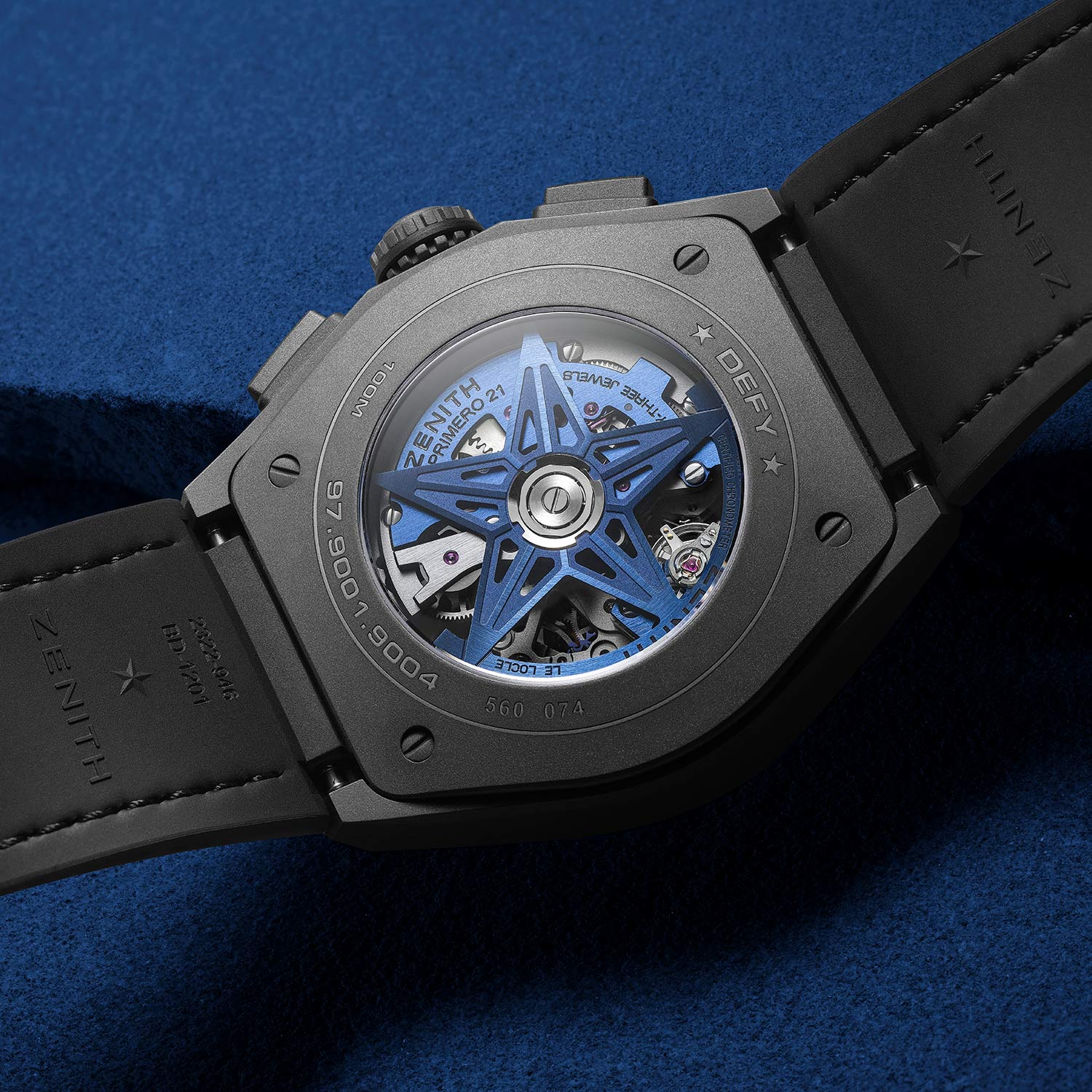 Underneath the dial is the same stuff as in other Defy 21 models. The chronograph movement is made up of two movements built into the same space. One is a 5Hz El Primero calibre that powers the primary handset and is good for 50-hours. The other is a specialist chronograph movement that runs at 50Hz, is exceptionally accurate and goes through its power reserve faster than MC Hammer went through his dollar reserve. Other watches that split the chronograph from the rest of the watch at the escapement level include Breguet's Tradition Chronographe Indépendant 7077, a way more beautifully finished and haute watch, but one that cannot match the Zenith's ferocious chronograph accuracy (it's also way more expensive than the Zenith). There really aren't many manufacturers willing to go the extra mile and engineer a second movement into their movements.
The Defy 21 Ultrablue comes on a blue rubber strap with a fabric effect to it and has a titanium folding clasp. It's priced at €13,100.
Visit Zenith here.