Welcome to WristReview! We're thrilled you're considering joining us. Since its humble beginning, WristReview was created to help people discover and enjoy wristwatches by publishing high-quality and easy-to-understand articles. It's incredible what we've been able to accomplish in a short period of time, but we think we can do even better.
To help us produce more content, raise their quality and grow faster, we are looking for great new authors and editors to join our team. If this sounds interesting to you, keep reading to find out what's involved, and how to join our team.
What We're Looking For
We are looking for experienced writers to cover how-to tutorials, product reviews and comparisons, and explainers across various topics, including, but not limited to, things like mechanical watches, smartwatches, quartz watches, and other watch-related topics.
These are some of the type of articles that we publish:
Beginner — Either helping people get started with a watches.
Opinion — Do you have a strong opinion on something in our industry and the research to back it up? These can make useful talking points.
Ultimate Guides — Longer articles really digging into a subject. A reference piece that people will return to time and time again.
What We're Not Looking For
Story that's been published elsewhere.
Content marketing company working on behalf of clients.
Link building opportunities.
What Are the Requirements?
You are passionate about watches.
Extensive knowledge about watches, preferably with specific expertise like vintage, certain complications, certain brands, or certain kind of watches like dive watches, pilot's watches, ultra-thin watches, or grande complications.
Be able to explain complex topics in a way that is clear and easy to understand, even to non-watch-savvy people.
Familiarize yourself with the stories we write. We cover all things the world of watches has to offer, with a focus on reviews, guides, critiques, reports & news.
Be able to generate article ideas, take suggestions, and make topics interesting and fun to read.
You must be committed and have a strong desire to produce quality content with actionable advice to our readers.
You're responsible to promote your articles, reply to any comments in a timely manner.
You are able and willing to write at least four articles every month or more.
Have good writing skills and knowledge of the English language.
Prior experience writing for an online or print publication is strongly preferred.
Availability outside of normal business hours (nights and weekends) is a plus but we're also looking for daytime help.
What Are the Benefits of Being an Author at WristReview?
Creating great content is a two-way process:
You'll get a byline with your photograph and biography, so readers can find out more about you and your work.
You'll get instant exposure to our readers.
You'll be able to expand your personal network and improve your online authority.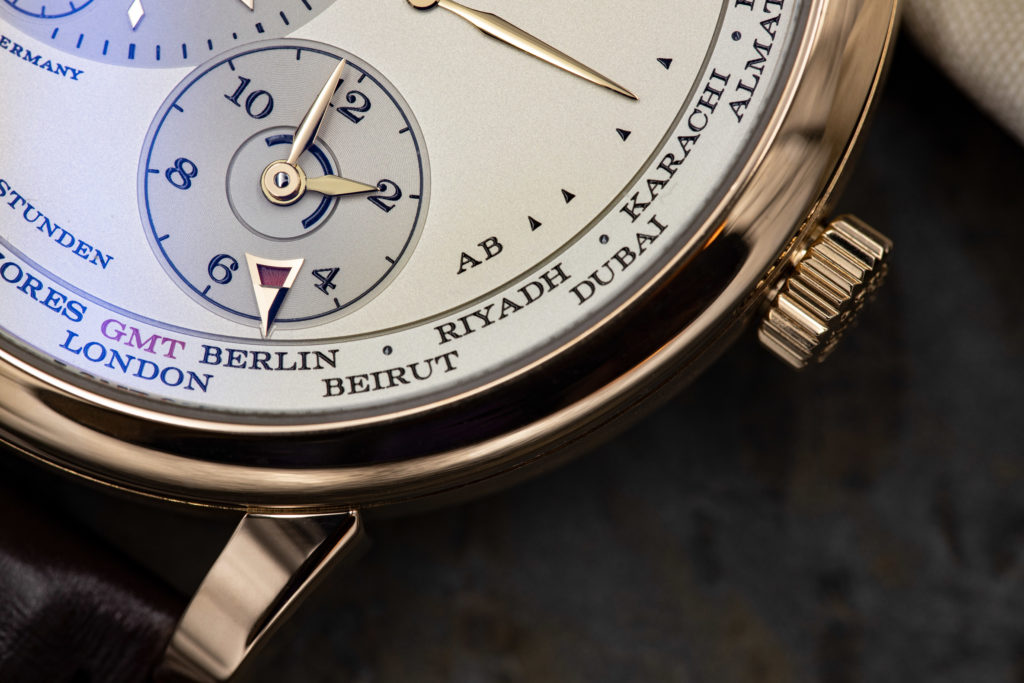 How to Apply
If you're interested in joining WristReview's team, please contact us through our contact page with the following information:
We also need:

Your first and last name and your location.
If you have a personal blog or a forum account, please include that as well.
Disclose any relationship you may have with other watch/luxury sites.

What do you think about our articles? Please give us your honest opinion, it could be bad or good–we love feedbacks (3 to 5 articles should be fine).
Regarding the "Message" field, if you have links to prior online writing experience, send us 2 or 3 links but ONLY if it's relevant to wristwatches/watch industry reporting. If you were writing in a different field – or have not written news content, we need fresh writing about wristwatches/watch industry samples to look over. Do not send us short stories, poetry, food reviews, lifestyle pieces, or other writing samples that are non-wristwatches/watch industry related. Any samples that do not adhere to these guidelines – or any applications without samples will not be considered. Also, specify whether you are applying to write about any specific topic where you have the most knowledge and interest.
Do not follow-up with us if you do not hear back immediately. If all of our freelance positions are filled, we will keep your application on file for future openings.
We're looking forward to getting in touch with you.
Note: When you send your email, make sure your subject is: "I love watches".