In the new age of online reviews, people are overwhelmed by content and underwhelmed by distinction. WristReview can help your brand reach a collective audience and set it apart from the rest.
Our readers know they can trust us. We've had our skin in the game since 2011, and people know they can rely on our advice.
The three most popular age groups for WristReview readers are 25-34, 35-44 and 45-54 with most visiting from the USA, but Europe and Asia are also heavily populated with the WristReview.com audience.
You'll find our articles are covered on many other popular websites on the internet to bring you closer to the watches you love.
At WristReview, we pride ourselves on being as transparent as possible with our audience to fortify our objectivity as product reviewers. It is, therefore, part of our mission to inform you, the reader, of any content on WristReview which has been paid for by an external company (a company that is neither owned nor managed by WristReview).
As a blog with significant traffic flow, WristReview offers external companies the chance to promote their products and/or business on the website in several different formats. We offer advertisers several different banner and sidebar options, as well as promotions on the front page of the website, a full advert takeover of the site and custom advertising options as well. External companies may also advertise through the Weekly Newsletter which is emailed to audience members who have entered their email address into the sign-up bar on the website.
As well as adverts around the website, external companies may also advertise via articles published on the website. These articles are given the term 'Sponsored' and are generally written by a member of WristReview staff. However, some brands may have material prepared in advance and can publish this material through the website for a fee; this is known as a 'Sponsored Post'.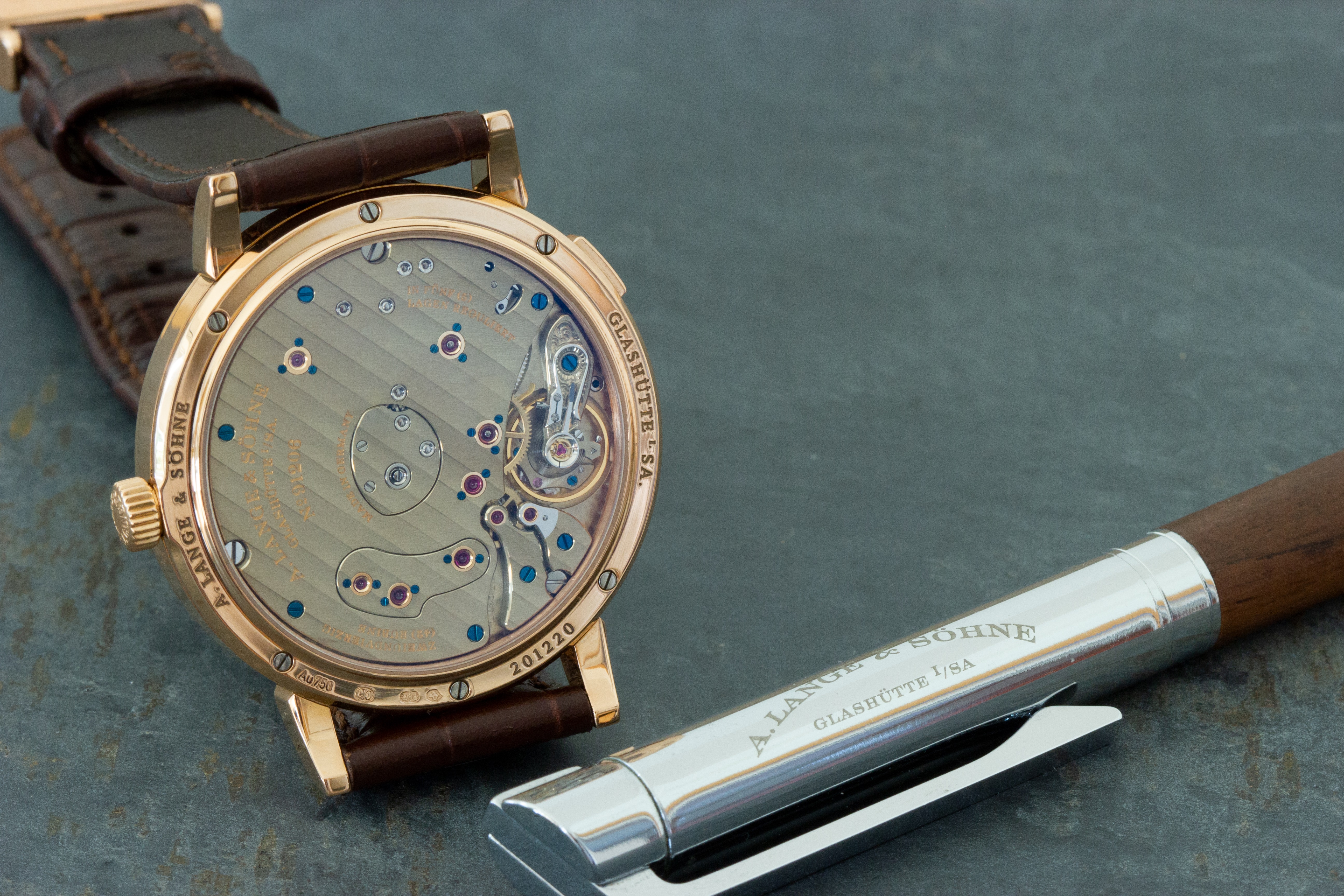 Sometimes, external companies may request a staff member to review their product and/or service. In this case, external companies have the choice of four different options:
Sponsored Editorial: This is where the external company supplies press material only, and an article is written by a member of staff.
Sponsored Hands-On: A member of WristReview staff has access to a physical product or demonstration model of a product for review, usually in a branded boutique. This is also a time to produce photos ourselves instead of using press images created by the external company.
Sponsored Fortnight Review: A Signature of WristReview, the Fortnight Review sees a member of staff spend two weeks with a product. During this time, they may undertake different activities as agreed with the external company supplying the product to assess that product's performance. There is no set requirement to do this (i.e. there is no need to test a diving watch by taking it diving); however, the reviewer may do so if they wish. Sponsored Fortnight Reviews often include photography captured by the staff member or a third-party photographer.
Sponsored Long-Term Review: Like a Sponsored Fortnight Review only longer. The staff member may keep the product for one month or more, as determined by the external company supplying the product. These tend to be the most opinionated articles, as the reviewer has been able to spend a more significant portion of their life with that product. As with the Sponsored Fortnight Review, photographs are generally captured and edited by either WristReview staff or a third party photographer. All images published on the website belong to WristReview, click here for more info.
There is no requirement or rule of any kind which stipulates that sponsored content written by staff members of WristReview has to be positive. If we are unhappy with a product, or if we find a potential defect or flaw, we will include this in our review (as well as reporting any matters arising to the external company as needed). We will never be paid only to write material that promotes products in a positive light as this undermines the credibility.
Sponsored articles written by staff members are peer-reviewed by both another WristReview staff member and the external company before publishing. However, we always hold firm on the opinion expressed by the writer.
If an external company wishes to respond to our feedback, they may do so. We may publish their response as an author's note at the end of an article. However, this will only be done where we see fit.
Here are the facts about advertising on WristReview:
WristReview is one of the world's most popular watch blogs with record figures achieved for visits and readership of the site in 2020. This makes us an ideal way to reach out to our audience.
As a for-profit blog, WristReview depends on advertisements to both provide income and increase traffic to the site.
We always try to offer adverts that are only related to the topic we love most: watches!
Not every article, review, opinion piece or hands-on published on WristReview is a sponsored piece. Authors may review products they own personally or services near them at their discretion.
External companies may use WristReview's social media accounts to advertise their products.
All sponsored posts (articles written by an external company) which are published on the website have been checked for relevance and usefulness. We will always reject submissions that fail to meet these requirements.
Not every sponsored piece published by WristReview is paid for, some companies may have longstanding agreements in place. However, they are still listed as sponsored.
Any viewpoints or opinions in sponsored posts, banner/sidebar adverts, or any other adverts implemented onto the site itself as a part of an external company's marketing are the views solely of the external company. They, therefore, do not necessarily represent the views of WristReview or its writers.
There can be several external companies advertising on WristReview simultaneously.
Promotion of products and/or services within the Disqus comments section at the bottom of articles, without the expressed permission of WristReview, is prohibited.
If you are subscribed to WristReview's email newsletter, you may see promotions included in the newsletter from time to time. This is the only time we will email a promotion to your inbox, and you are free to unsubscribe at any time (though we're sure you'll miss us!).
For more on our privacy policies and the use of cookies on WristReview, click here.
The 'Shop' button
The 'Shop' button, located in the top bar of the website, underneath the WristReview logo, is a hyperlink to the website of an external company (Exquisite Timepieces). This is a paid feature of the website and is subject to our advertising policies.
You may find hyperlinks to Exquisite Timepieces embedded within articles. This is because Exquisite Timepieces stocks the brand that is the subject of the article. They typically look like this:
BUY YOUR OMEGA HERE
Neither WristReview nor its staff members receive any form of financial or asset reimbursement or a commission from Exquisite Timepieces from sales linked to WristReview. This means that if you click the 'Shop' button and decide to buy a watch from Exquisite Timepieces, we will not receive a bonus of any kind from your transaction. Therefore, we are not more likely to recommend a product because Exquisite Timepieces sell it.
Neither WristReview nor its staff members hold any Exquisite Timepieces stock, and we are not responsible for any loss or damage incurred in any transaction between a client of Exquisite Timepieces and Exquisite Timepieces itself. We cannot validate any warranties, nor can we field any complaints about Exquisite Timepieces. We do not take feedback or reviews of Exquisite Timepieces, and we are not responsible for their content or their policies. All questions, comments and input regarding Exquisite Timepieces must be transmitted via their contact procedure.
The number of clicks of the 'Shop' button, and any other hyperlinks to Exquisite Timepieces, are recorded and sent to Exquisite Timepieces so that they can monitor our performance and allow them to make the most informed judgement for advertising purposes only. Neither WristReview nor any of its staff members receive any form of financial or asset reimbursement or a commission for the number of clicks of the external hyperlinks. We will never share any of the information you submit to us with Exquisite Timepieces for any reason. Ever.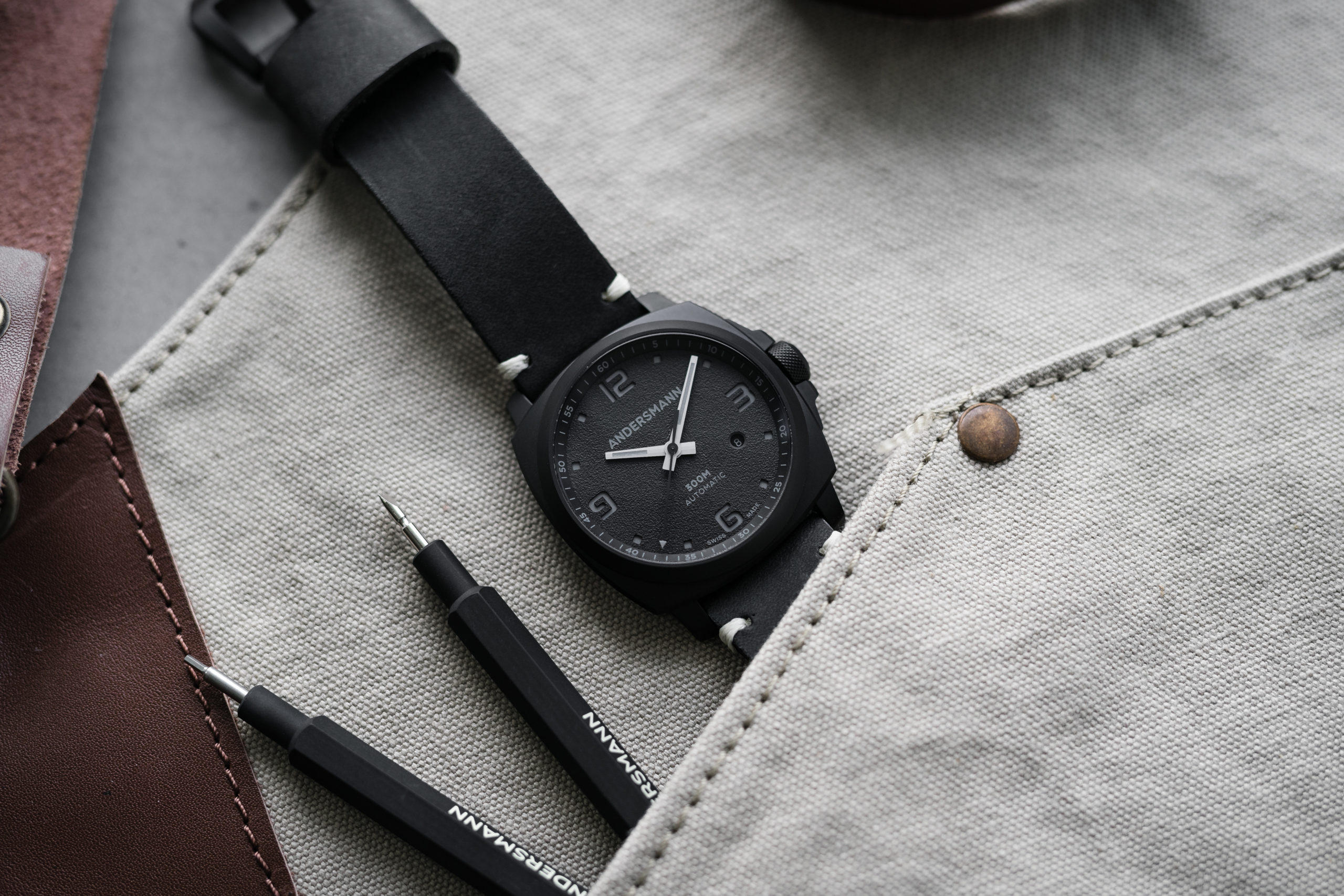 Services & Types of Partnerships
1. Sponsorships & Brand Ambassadorships
We are available for long-term sponsorships and brand ambassadorships which could involve a combination of the options below. To further discuss a partnership, please use the provided contact form.
2. Press Trips & Social Media Campaigns
Watch brands and brands that fit our website can promote their services and products to a collective audience through our channels. For information regarding a potential trip or campaign collaboration, please get in touch.
3. Branded Content
We can craft unique and engaging content for your brand, with social shares and long-term SEO in mind. All content is written by our team to ensure a quality and consistent message, and to establish a level of trust for your brand.
Note: WristReview maintains full control over the topic and content of all posts at all times. We reserve the right to maintain an honest voice and transparent opinion in everything published.
4. Product Features/Reviews
If you would like a product, activity, service, attraction, or accommodation option featured on WristReview, please contact us with details. We often include products in rounds-ups, run large giveaways, and feature one-off activities.
5. Website Advertisements
Banner and brand advertisements may be placed throughout the site. The rate for these will vary depending on the duration of the advertisement, size, and physical ad placement.
Interested in working together? Due to the number of inquiries that we receive, we are only accepting paid advertisements and collaborations. That said, we value our readers and only work with brands that synergistically fit our niche. If this is you, please click the button below to get in touch!
**NOTE
Before contacting us please be advised of the following points:
Please note that we are NOT a retailer. We do NOT sell, buy, repair or service watches.
All statistics are directly measured and reported as per Google Analytics and our Hosting Services Provider.
3rd party sources such as Alexa.com are NOT an accurate representation of WristReview.com