On Monday Apple's CEO Tim Cook revealed what I feel is the best looking smart watch yet. I feel that it's so good that I'm going to buy one myself and will report back to you at a later date to see whether it really is a laughable concept.
The Apple Watch itself is Apple's first foray into the world of wearable fashion. They've already made stylish music players and mobile phones, and you can't even walk down a high street any more without seeing the glowing Apple logo in a coffee shop that can only belong to a MacBook. Some may argue here but I feel that Apple technology looks the best out of all the different manufacturers.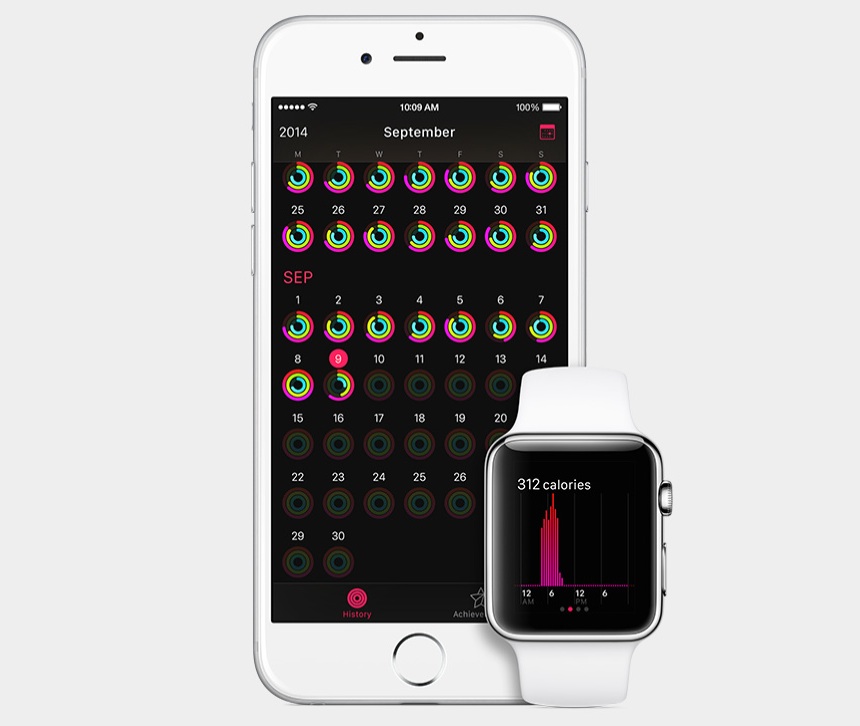 With the Apple Watch it's no different. Every Apple Watch uses the same basic shape. There's a softly cornered square design to this watch with bulging sides spilling out from under the screen. The "face" of this watch is a square piece of glass (more on that later) that covers all of the front and wraps around the sides in the same way as the glass on the iPhone 6.
Turning over to the back is a glass circular cut out which holds the infra-red sensors as well as LEDs to help the infra-red and a magnetic charging system which clips on in a similar way to the MagSafe found on the MacBook line.
All of these watches are offered in either 38mm or 42mm sizes, while they are both unisex watches some may find the size of the 38mm (height) a tad feminine, but I suggest that when they become available in store you try out both to see which you prefer.
There are three separate lines to make up the Apple Watch lineup, each one is separated by the choice of materials and straps supplied to the watch on sale. The first is the Apple Watch Sport which uses a case of anodised aluminium that's been treated to give a look that's commonly seen on Macs and iPhones, which you can get in either aluminium colour or darkened aluminium which Apple class 'Space grey'. This gives them that lovely smooth feel which lets you know that it's a premium product. The glass on this is a unique Ion X setup which is super durable and therefore perfect for the go anywhere type wearer. To help is the fact that this watch is 30% lighter than the Apple Watch range and is fitted with a set of colourful fluoroelastomer sports band to accompany you through the most punishing trials. This range starts at $349 and tops off at a still affordable $399.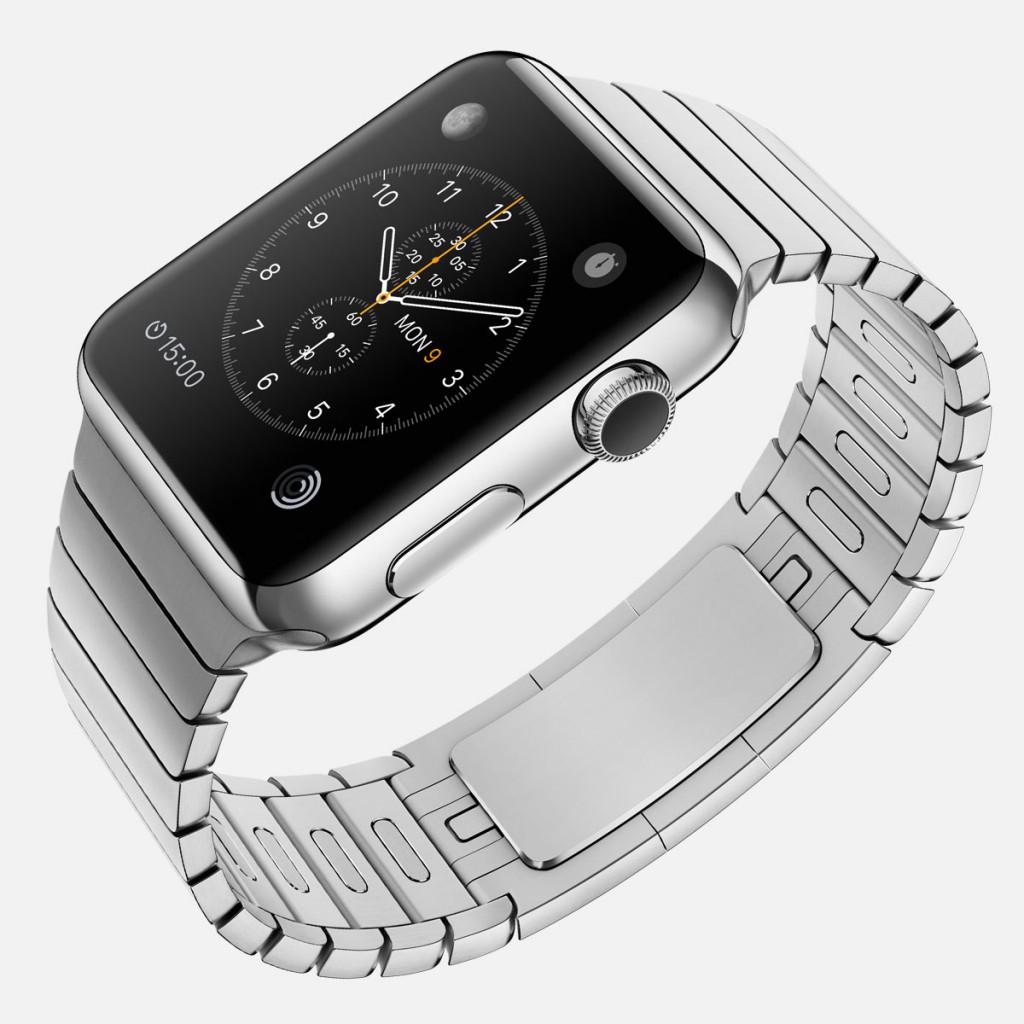 Next is the Apple Watch line which right off the bat uses stainless steel instead of aluminium that's been meticulously polished to a mirror finish. The glass on this model is sapphire crystal instead of Ion X, that's the same crystal that you'd find on your Patek Philippe no less. This watch range is designed to be more casual than the Sport version, meaning you'd be more likely to wear it while kicked back on the sofa or at an Italian coffee shop in town.
To reflect this, the Apple Watch is offered with many different styles of strap. First is a leather option with a modern buckle that's been formed into the same shape as the Apple Watch itself with rounded corners. The leather itself is super supple Granada leather from a small French tannery that was founded in 1803. It's available in brown, black, light pink or deep blue colour. Next is the leather loop bracelet which is hand-made in another small tannery in Arzignano in Italy. It uses a leather band that folds onto itself and magnetises to clip together softly, available in black, blue, stone grey or brown. There's also a metal bracelet available with the watch that's made of over 100 parts in total and comes in steel colour or 'Space grey' depending on which model you purchase.
My favourite is the Milanese loop which is essentially metal wires that's been woven on Italian machines and ends up feeling more like a fabric than a bracelet. This bracelet folds over on itself and magnetises anywhere on the bracelet so you can have any size wrist and it'll still fit. This watch starts at $549 with a fluoroelastomer strap or $649 for leather. The bracelets are even more expensive.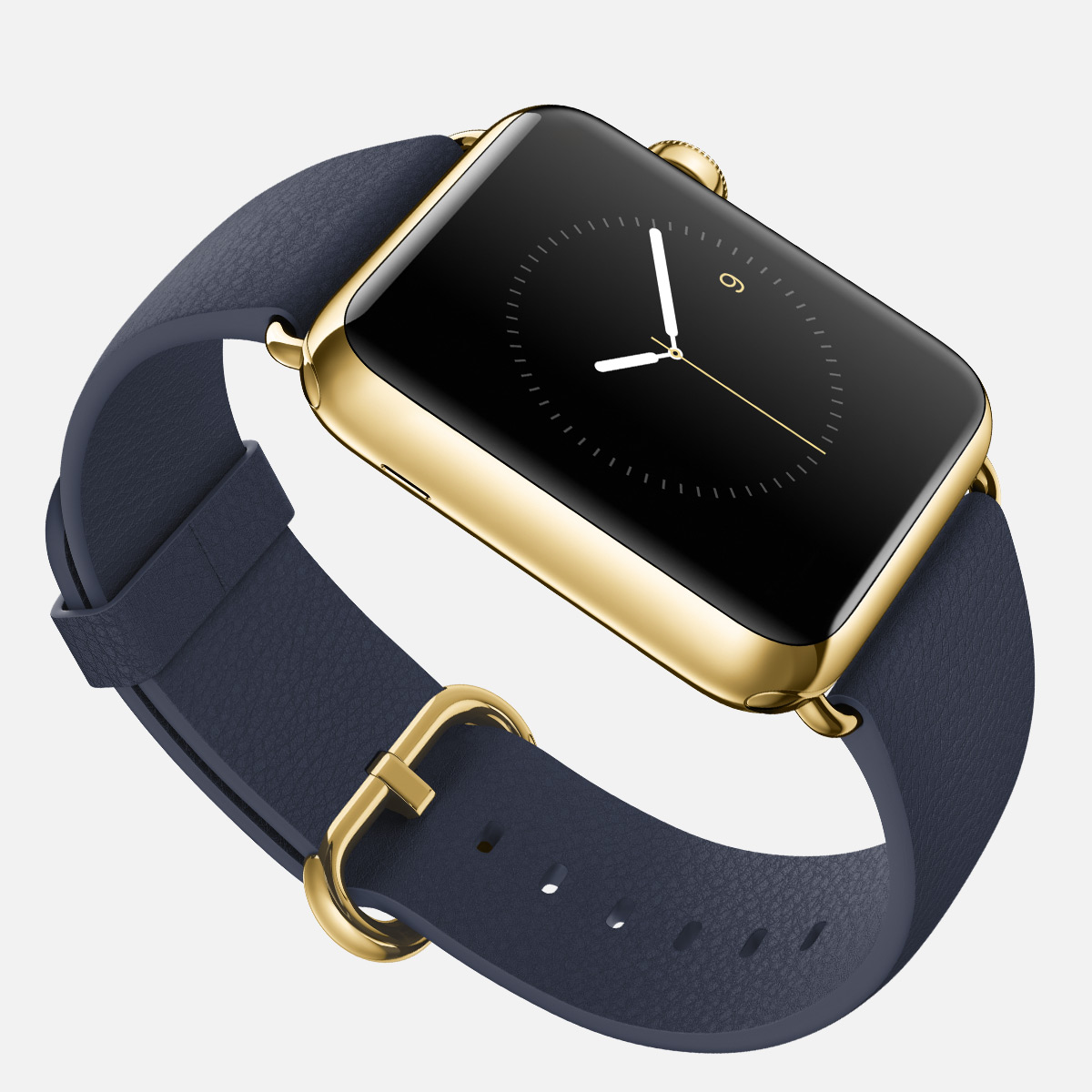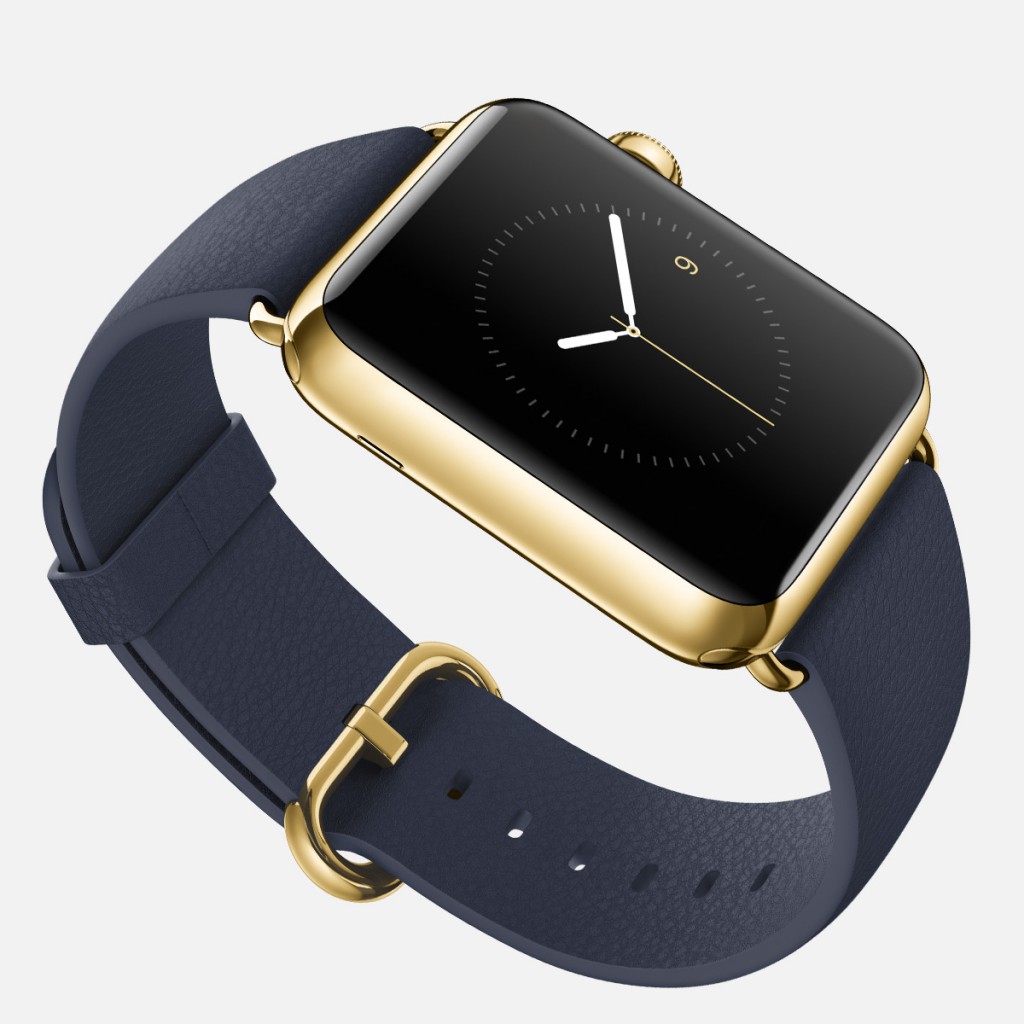 The final edition of this watch is the Apple Watch Edition which features the sapphire crystal and the straps of the Apple Watch range but is made of 18k gold. To be precise, there's a choice between 18k yellow gold or 18k rose gold. Apple's metal laboratories have come up with a secret formula that makes the gold used on this watch twice as scratch resistant as normal gold. That's a really useful feature as most gold watches can scratch up easily and while for some the small scratches add a nice heritage feel to the watch, for others they serve to be an annoyance. This watch is presented on 2 different leather straps and a sports band which looks excellent in white. There's a modern buckle which clips in and uses buttons to release, or there's a classic buckle which uses the same system you'd find on any watch or belt. This is clearly going to be the most expensive range, and it is, it starts at $10,000.
The Apple Watch range is not waterproof like I'd hoped, it's IPX7 rated which means that it'll work in the rain or if you get sweaty but it should not be submerged or taken in the shower with you. While it might seem impractical, it's not generally good measure to take a watch in the shower with you anyway as the temperature affects the seals of the watch, even a diving watch can be affected by the heat of a bath or shower. Also this watch pairs with any iPhone from the 5 generation or later however I've asked in an Apple store and was told that it can work without it, although this isn't confirmed yet and wouldn't have all of the features, it still provides hope for those of us who don't have an iPhone that they can still get their hands on this gadget.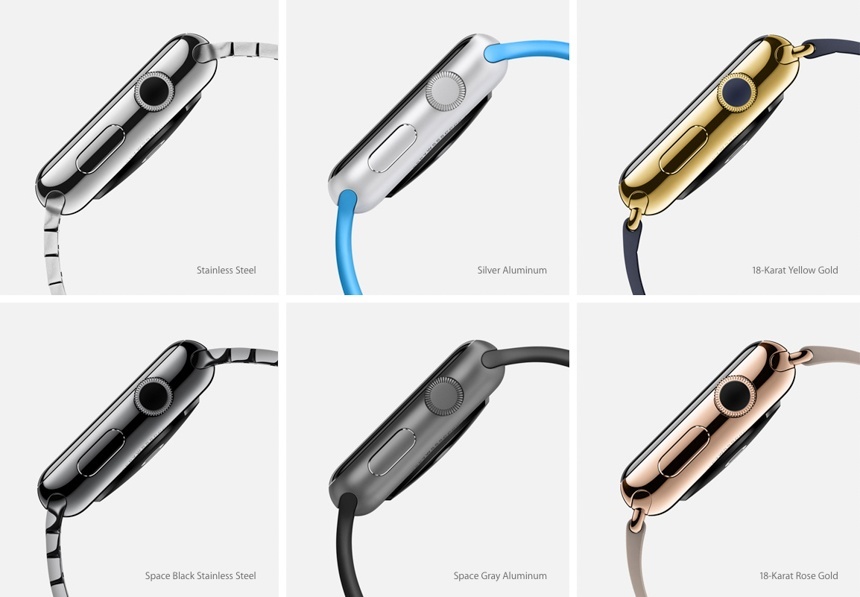 All of the straps and bracelets are completely interchangeable using Apple's clip system which allows you to switch out any strap for one of your choice. That could be good financially as you can buy an Apple Watch with a leather strap and then save up for a bracelet separately too.
Overall I think this is a stylish watch for a modern era and anyone who buys one will really enjoy the perks of what is essentially an iPhone for your wrist. For more info, please visit apple.com
Stay with Wrist Review as we reveal more about the Apple Watch.
Harlan Chapman-Green – Contributing Editor
First introduced to horology with the Patek Philippe Calibre 89 by his father few years ago, Harlan enjoys his passion for fine horology. He prefers to spend his time in the boutiques of upmarket brands, trying out new pieces constantly. His preferred 3 brands are A. Lange & Söhne, Breguet and Vacheron Constantin. Although not much for the smaller brands, he still finds the complications intriguing and wishes to own one watch from each of his three favourites. Read his articles here.