I should clarify that this is not Glashütte Original's first foray into the colour green, they've done it before with their Sixties and their Seventies collections, but this one just happens to have come along at the right time. Also, this 'Reed Green' colour is only available on the smaller 39.5mm SeaQ, not the larger SeaQ Panorama Date model, although we could see a green variant of that one soon.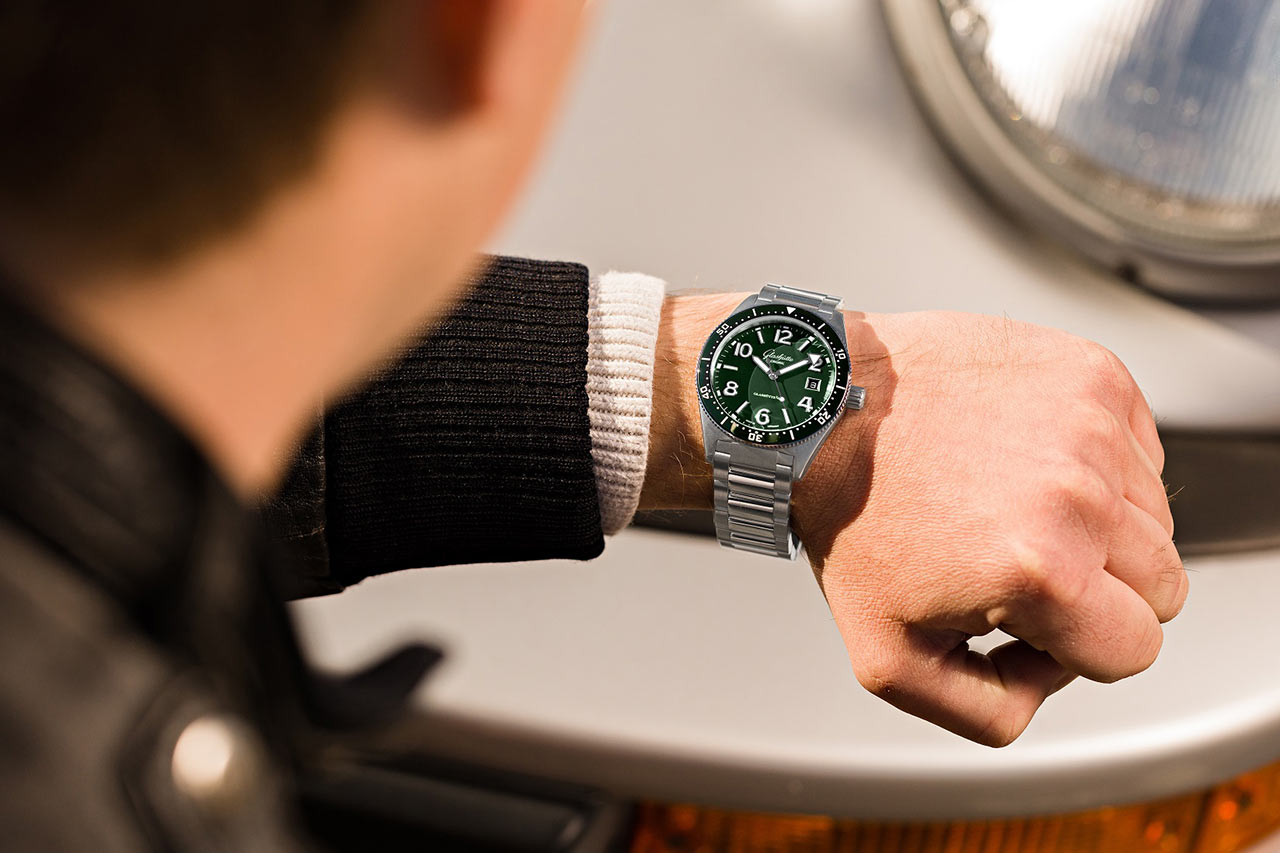 To distinguish this green variant, the sunray pattern seen on the blue version of this watch has been changed for a grainy texture with a matte finish. This ties in nicely with the markers and hands, which look modern and sharp and the green ceramic bezel with diving markings. The watch draws on some of Glashütte Original's heritage when it comes to diving watches and has taken on the green colour very well, showing the original design's adaptability.
Apart from this, not much has changed. Glashütte Original hasn't re-invented the wheel with this one, nor do I think they planned to. Inside the 39.5mm stainless steel case (which is water-resistant to 200m) is the automatic calibre 39-11—an in-house-made movement with a 40-hour power reserve, a 4Hz beat rate and hacking seconds. The movement comes with accoutrements traditional for the Glashütte area, such as Glashütte striping to the rotor and plates, and a polished swan's neck regulator for the balance wheel.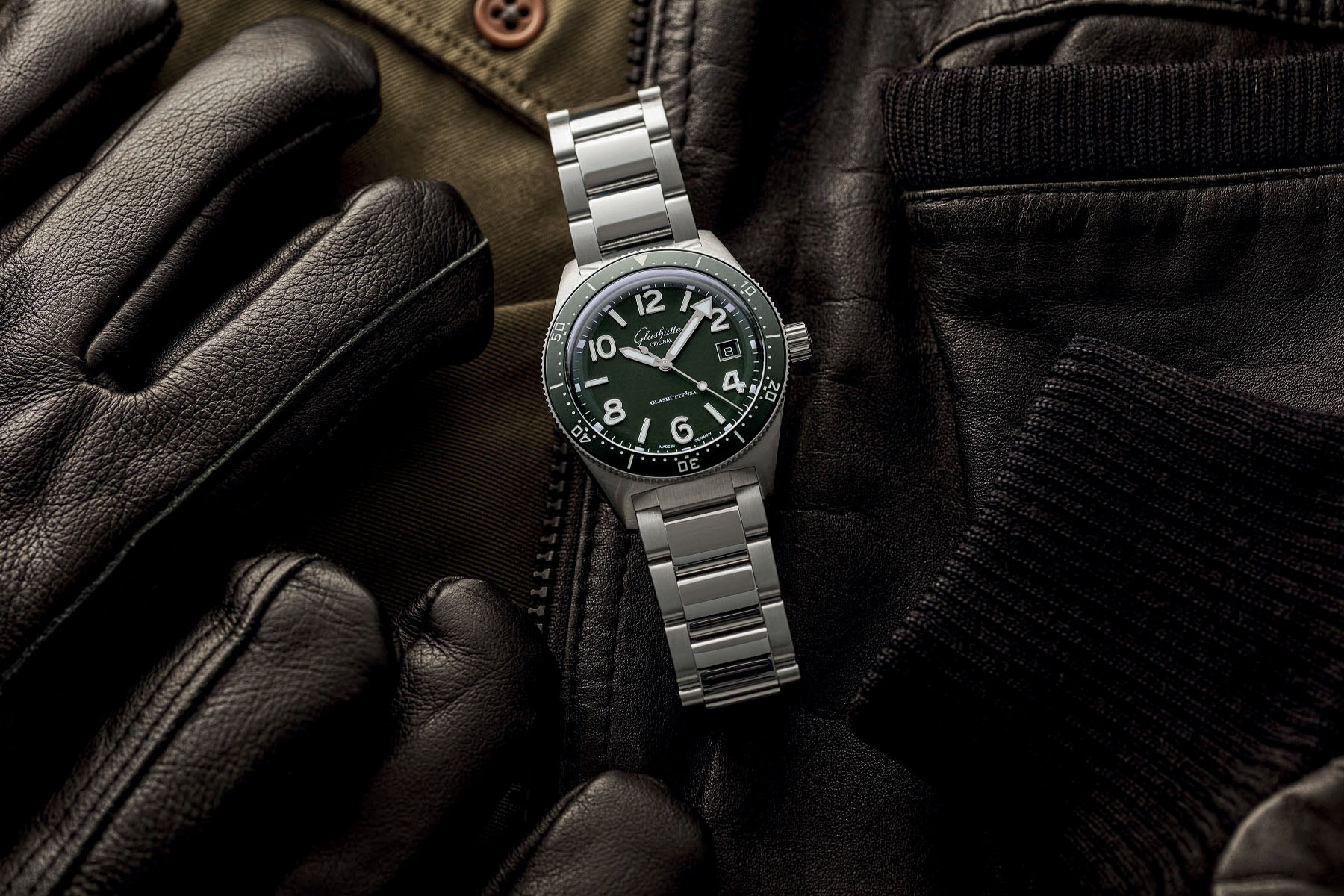 Glashütte Original has said this version will be available worldwide by May this year, although it is already on sale in the USA this Reed Green colour. The watch with a rubber or nylon strap and a pin buckle costs $9,300. I don't have a confirmed price for the steel bracelet option, but I tested a different version of this model on a bracelet, and that retailed for $10,200, so I'd expect the bracelet version of this watch to be in that area. The watch is not a limited edition piece.
BUY YOUR GLASHÜTTE ORIGINAL HERE