Published by Pierre-Paul Godts
Press Release:
Grieb & Benzinger present a Special Edition "St. George", Russia's Patron Saint to protect the Olympic games in Sochi.
Russian watch enthusiasts have long been loyal clients of German luxury watch workshop GRIEB & BENZINGER. Thus, these masters of the skeletonized watch have created something special for them just in time for the Olympic winter games in Sochi 2014: a special "St. George" model.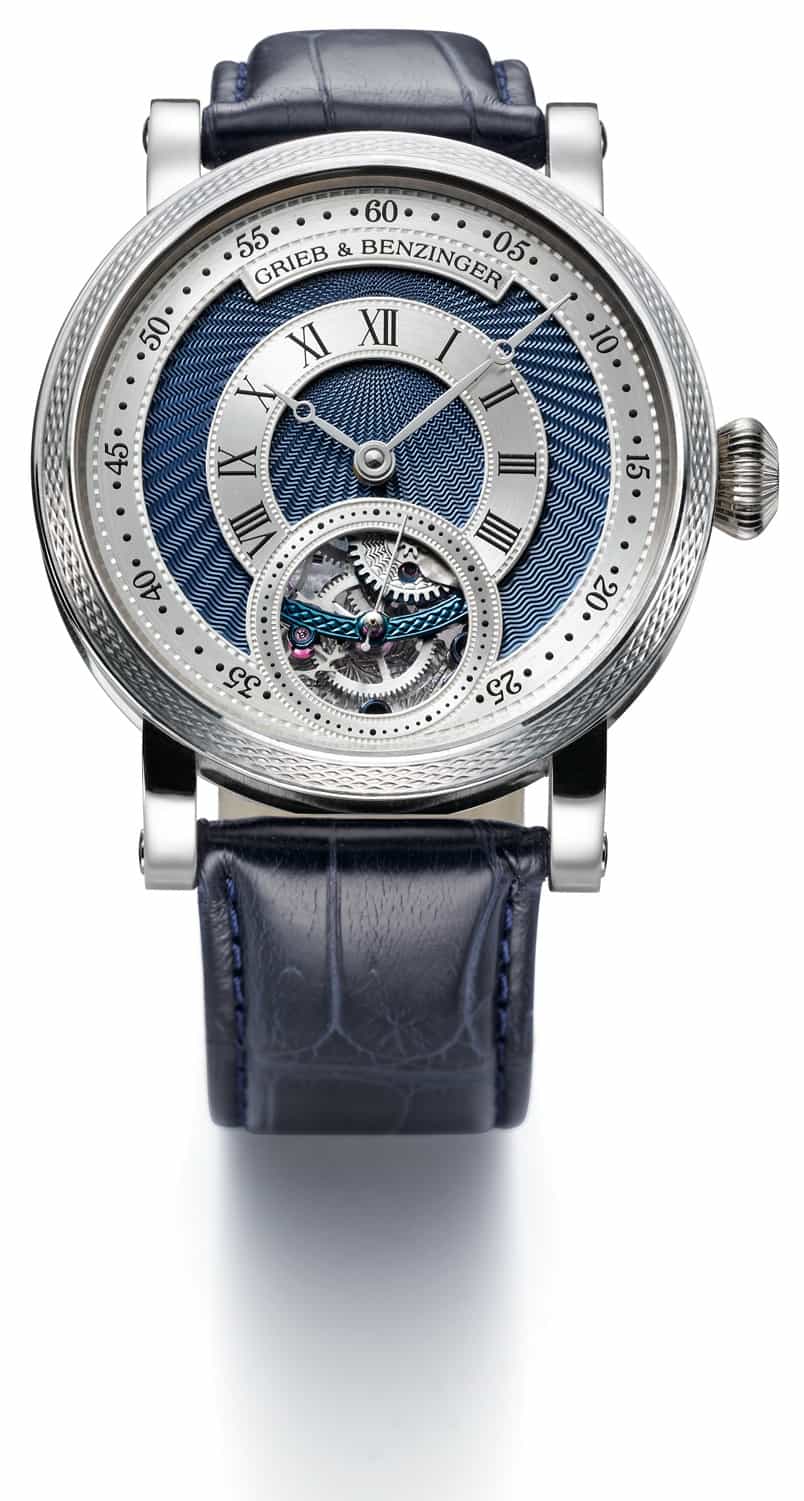 Saint George, the patron saint of Russia, who can be seen in the center of the double-eagle breast plate of the national coat of arms, was skeletonized and engraved by hand right into the movement in typical GRIEB & BENZINGER fashion. Looking closely, the fine details of St. George riding high on his steed defeating the dragon with his lance, can be recognized even without a loupe, fascinating in its fine, handcrafted perfection. It is so unmistakable, in fact, that GRIEB & BENZINGER's usual, meticulous two-tone, two-part, hand-guilloché, regulator-style dial is almost relegated to the background. A very special element of this watch is the dial cutaway positioned at 6 o'clock, which reveals a view of the blue platinum-coated base plate, a detail that was borrowed for this special edition from the brand's exclusive PLATINUM line.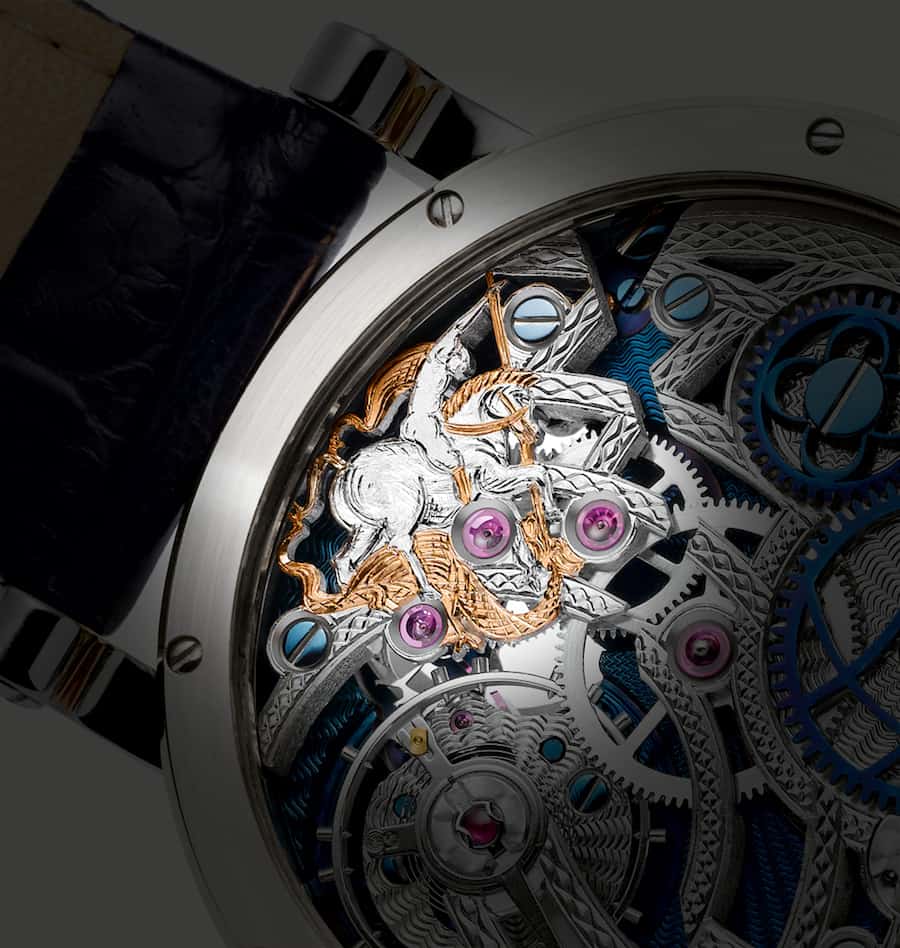 The "St. George" special edition model will be produced in a very limited edition of 7 pieces housed in 18-karat palladium white gold case with the characteristic hand-guilloché bezel on alligator strap. grieb-benzinger.com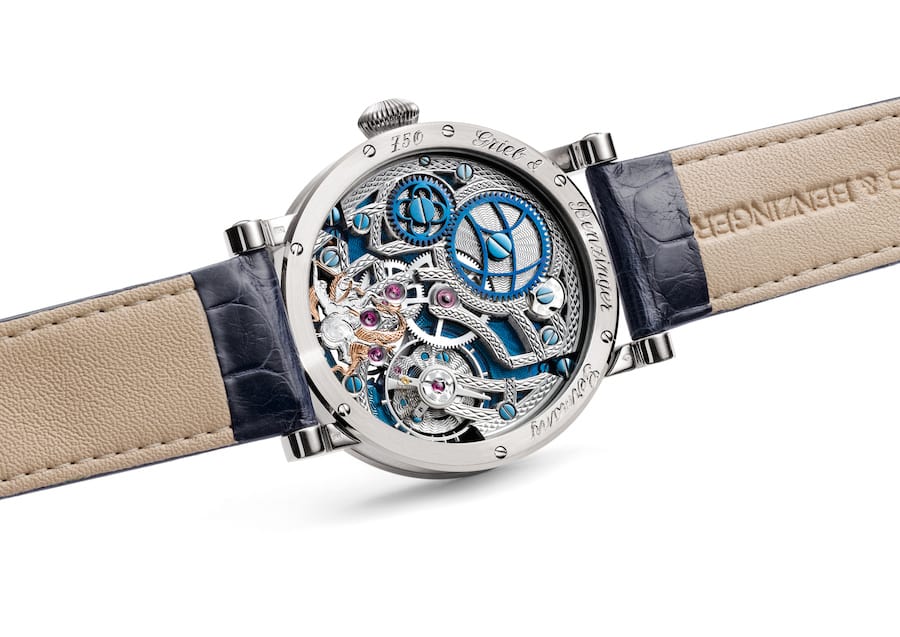 Pierre-Paul Godts – Contributing Writer
Pierre-Paul has worked for over 20 years as a Creative Director for different Advertising Agencies. Today he workes in his own Graphic design agency. Proprietor and founder of WatchMundi and WatchMundi Magazine. WatchMundi is dedicated to share the latest horological industry news from the captivating realm of wrist watches principaly in the domain of Pilot, Diving, Marine, Nautical, Vintage, GMT, WorldTimer or Motor Racing watches.