Case Back
This watch has a gorgeous case back. The full Jord logo by itself is beautiful (Im a bit of a graphic design freak so I appreciate small, geeky things like this). When I look at this back I definitely start to appreciate the fact that this bad boy is 100% natural wood. The techniques used to make this thing happen are quite cool, I'm sure. I'm also proud to see that this is a St Louis company because I'm from its little sister, Kansas City, on the other side of Missouri. Keep it home grown! Lastly, I found the no water indication on the back to be very helpful. I always turn watches around to see what they have to say underneath and I was surprised to see that there is no water resistance. Good thing they warned me!
I'm fairly sure that some watch companies finish off a beautiful design by slapping a terribly ugly crown on the right side of the face…which completely ruins it for me. Other companies think small details like this out so that they don't ruin all of their hard work. Jord clearly thought this out because they used the crown as just another nice touch. On either side are two short wooden arms that reach around to hug the appropriately sized crown. These lug-like arms prevent damage to the crown and all of the watches innards…and it doesn't look bad, either! How nice!
Strap and Buckle
As I always begin the strap section of my reviews: "I'm a huge watch strap fan. I love custom straps made by old guys in their garages, NATO straps from Europe, and odd straps like denim, ostrich, or stingray. Just one beautiful strap can create multiple new looks for your collection."
This wooden bracelet style strap is what makes this watch for me. The classic face design is great, don't get me wrong, but this bracelet is what sets this watch apart from all other wood watches. Typically I open up a wood watch and I'm terribly disappointed by how flimsy it feels. They usually wiggle around a lot, give me splinters, and the links get jammed up on each other. This bracelet has none of those problems and I'm really not sure what the major difference is that prevented all of those terrible things.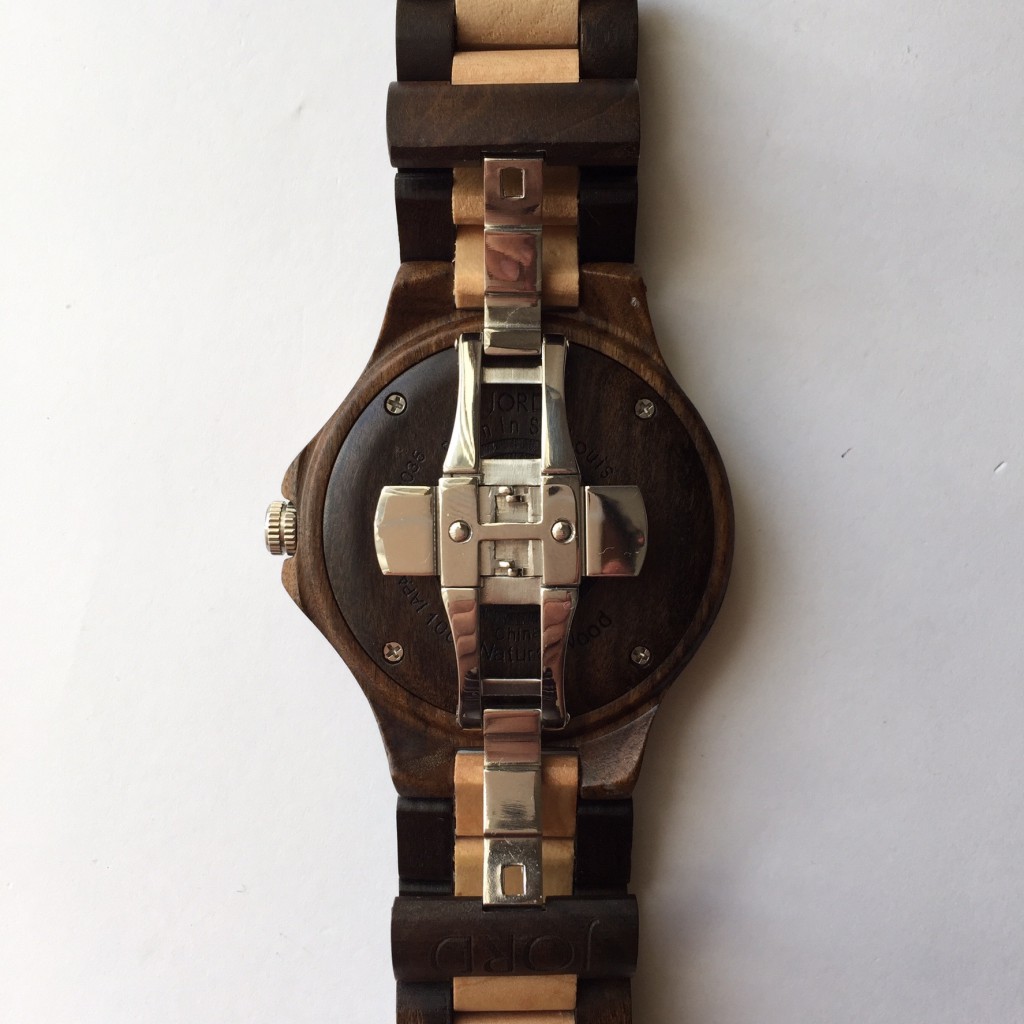 The wood links are smooth, fit perfectly, and dont wiggle back and forth all over the place. This watch is a relief from all of the other junk wood watches out there, really. The butterfly clasp is great, too. They work great on wood watches and this one is of the same quality as the rest of the watch. Oh yeah…and sizing it was easier than any other watch I have ever owned. Not just wood watches…ANY OTHER WATCH.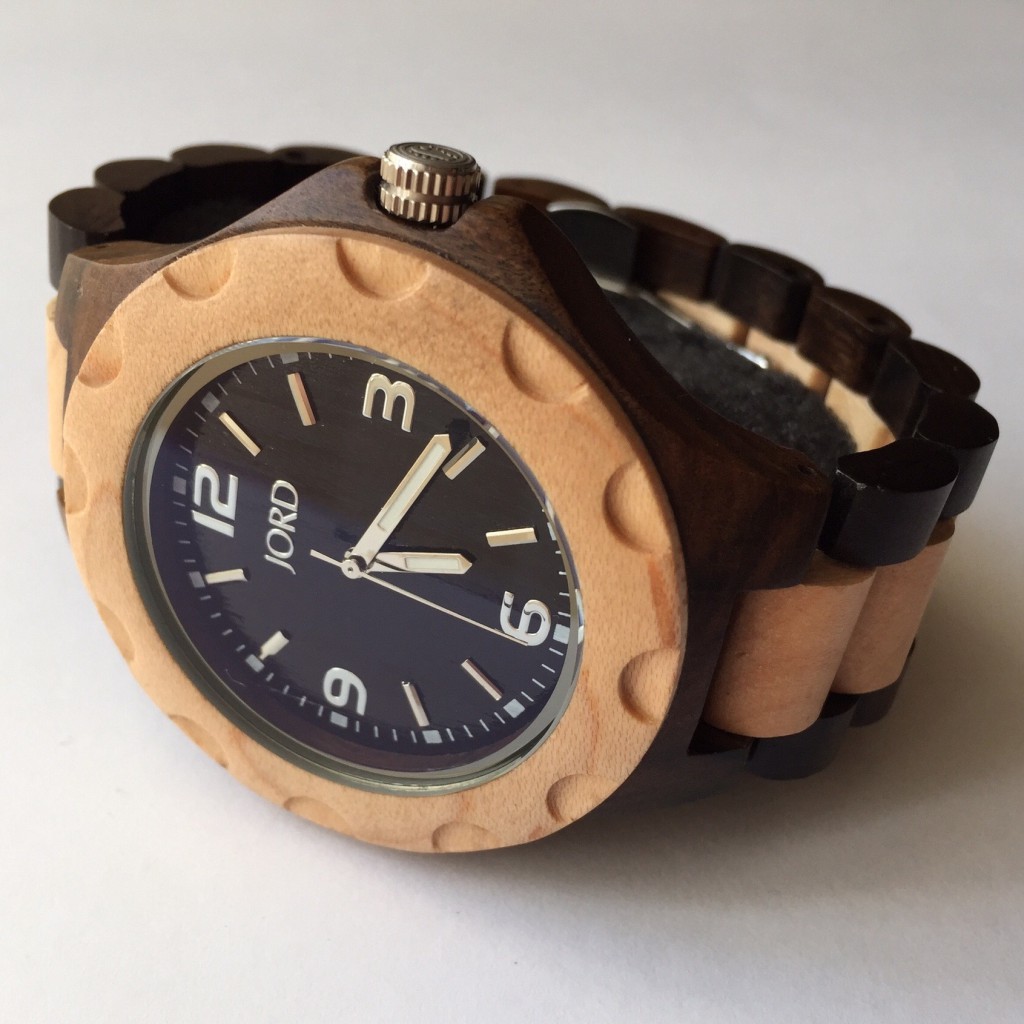 The Verdict
This model from the Sully collection provides a classic, highly contrasted wood design with an excellently made bracelet strap. I would change some small details like the wide bezel and average packaging. For more info, please visit woodwatches.com
Pages: 
1
2
Mark Wisdom Phillips – Contributing Writer
Mark largely collects practical watches, but never hesitates if he can snag a deal good enough to call it an economical decision. He loves taking photos of his collection and participating in the tight knit watch community on Instagram. You can see his photos and follow him here. He is highly opinionated and expects nothing but the best and at the cheapest price possible. In his eyes, a watch needs to have superb and bold design to be worthy of anybody's wrist. To him, organization creates valuable time and so you should expect it from him in his reviews. Wisdom is his middle name and he is here to share it with you. Read his articles here.