"Our Sully series marries complimentary and contrasting woods giving a vivid and varied tonal effect that can only be achieved when constructing a wood timepiece. The large face numbers and cut out bezel add playfulness to an otherwise classically styled timepiece." – Jord
Packaging and Presentation
"I'm always looking to see that watch companies send their watches to the customer with excellent presentation. I think it adds a great touch by showing they are grateful for their business and respect the customer."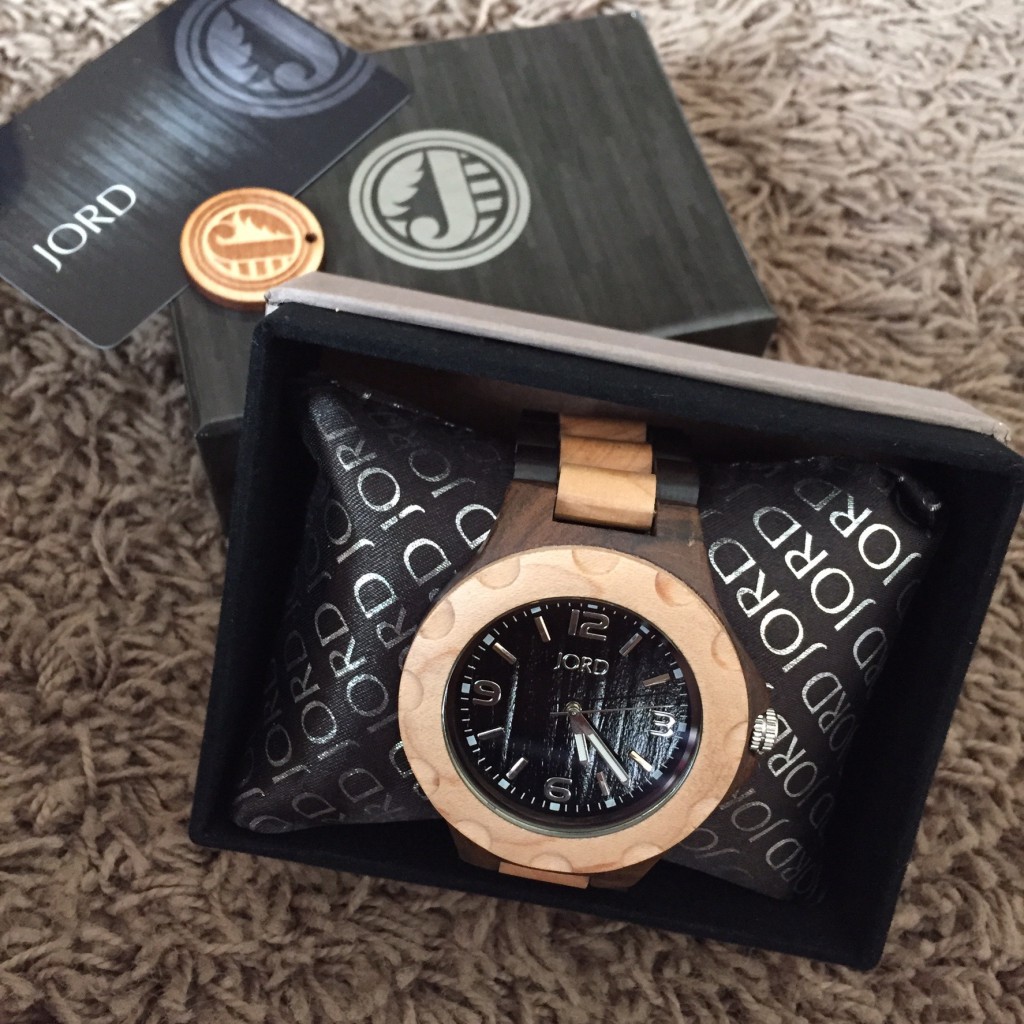 By no means am I blown away by this watch box and presentation, but it isn't terrible either. This is an average glorified cardboard box with a snazzy little pillow and toys. It comes with two cards that tell me all about my warranty and social media as well as a cool wooden coin attached to the watch itself by twine…which is a detail that a watch nerd like me notices. It adds to the natural feel, which is potentially why Jord went with such minimal packaging. The box does a fine job at protecting the watch, just as most others do…but this isn't one to set out on your dresser as decoration.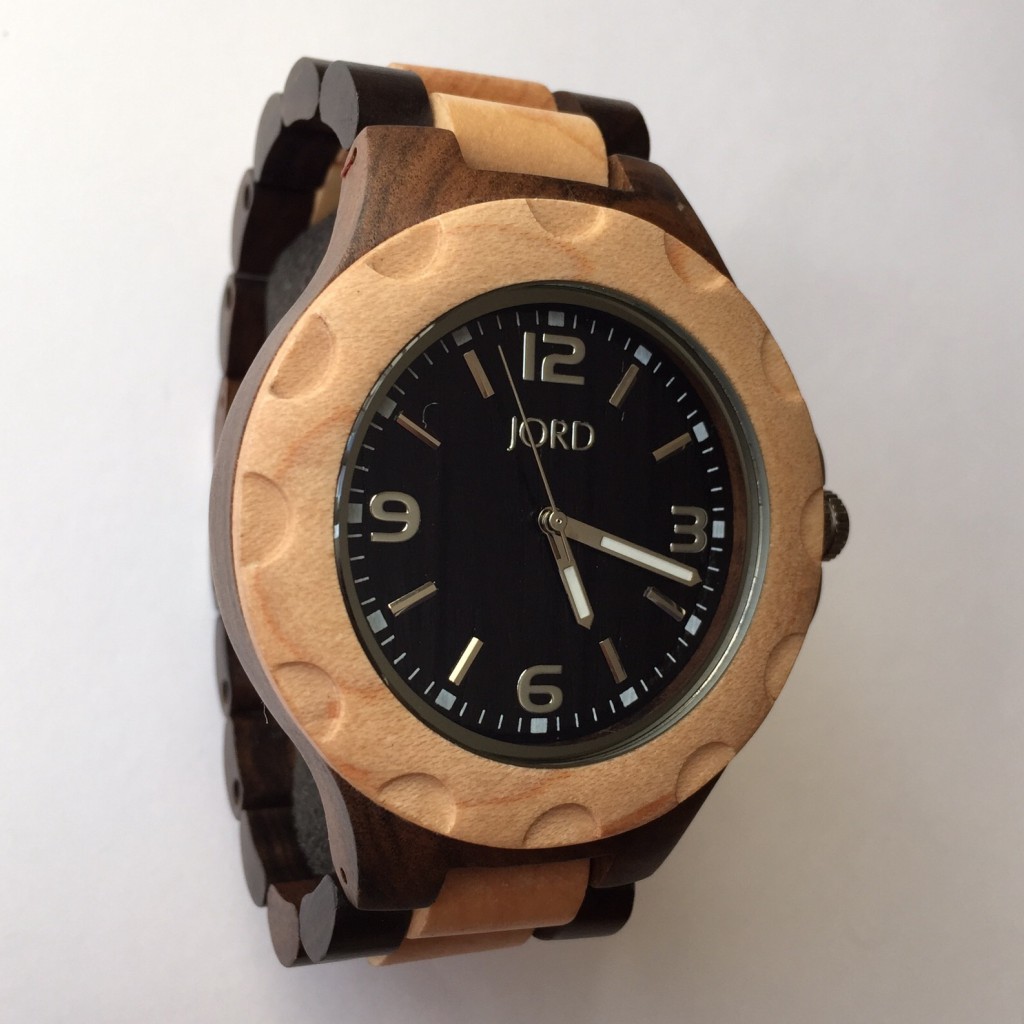 Design and Specifications
• 49mm case diameter
• 12mm case thickness
• 56mm lug to lug
• 25mm bracelet width
• Stainless steel butterfly clasp
• All natural wood
• Scratch resistant mineral crystal glass
• Citizen Miyota Quartz Movement (2035)
• 214mm band length
• Limited-no water resistance*
*I see this as a positive because it's a sign that this truly is all natural wood. No lies or secrets here…Jord is keeping it it real!
The Face
Jord has been making watches for a little while and this is a classic design that just works. The highly contrasting wood tones are beautiful and the dark grain of the face makes it even more unique than it already is. The maple wood bezel and its outward facing circular carvings shake things up a bit, but the bezel is just a tad too thick.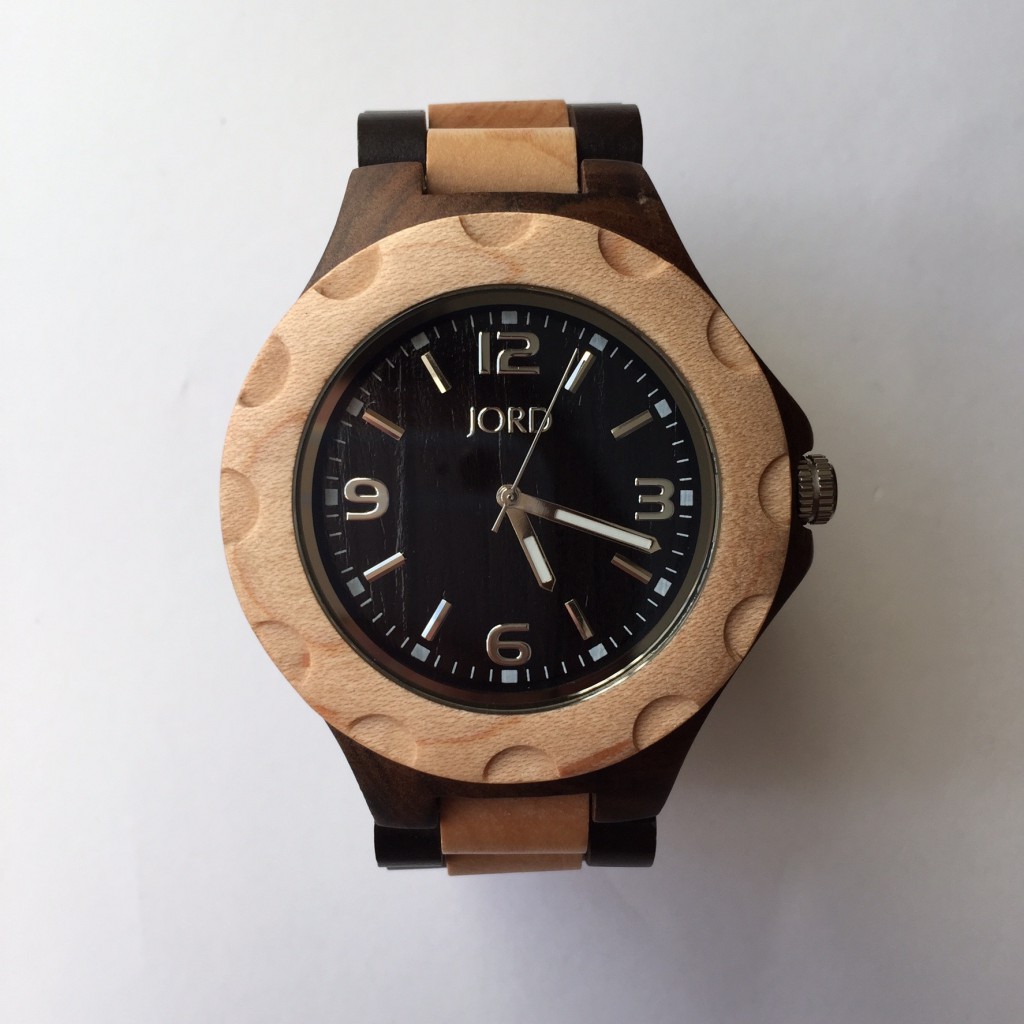 If it were thinner the face would attract a lot more well deserved attention. The silver hands and markings look gorgeous against the wood backgrounds, grains, and tones. Other watches seem to use silver hands because that's simply what you do when you make a watch. Jord seems to use silver to their advantage by making it look great with the natural wood. Some other wood watches use a plastic face with printed grain texture and it just looks fake. The dull shine on this face proves to me that this is the real deal and that my time piece is one of a kind.
Pages: 1
2