Oh Lange, that special brand. The little German workshop turned horologist supreme in under 20 years. How we love them, how we harken to their mighty call which rings out clearly when they have a new watch. I lost my train of thought there, but what I'm trying to say is Lange is a company which stands shoulder to shoulder with the likes of Breguet and Jaeger Le-Coultre which sort of make up their own alternative holy trinity, for those who want something a little different.
Lange has a unique ability of being able to do special things to its remarkable watches which doesn't end up messing them up. Don't get me wrong, I love the forged carbon Royal Oak Offshore models (and indeed the others that other companies produce), but not everyone agrees that those additions to the watch are really necessary. Not everyone feels that they need a carbon watch with a super complex type of chronograph, but we can all agree that when Lange applies the word Handwerkskunst, roughly meaning hand-workmanship, we cannot help but feel that the watch that currently graces our wrist feels just a little inadequate when compared to the majesty. Or maybe it's just me.
Innovative ideas seem to come to the Germans like rain does to us British, Mercedes-Benz have recently enjoyed a real flourish with their cars gaining technologies such as active engine mounts which move the engine inside the car to keep the mass in check. A.Lange & Söhne has come up with something that's just as unique, you see, back in 2008 they pioneered a mechanism which promised to make setting the time on a tourbillon watch more accurate by implementing a stop seconds mechanism. This effect can be easily viewed in their video about the Pour Le Merit Tourbillon watch. Now, they have taken this a step further by adding in a zero-reset mechanism, another innovation we haven't seen paired with a tourbillon before.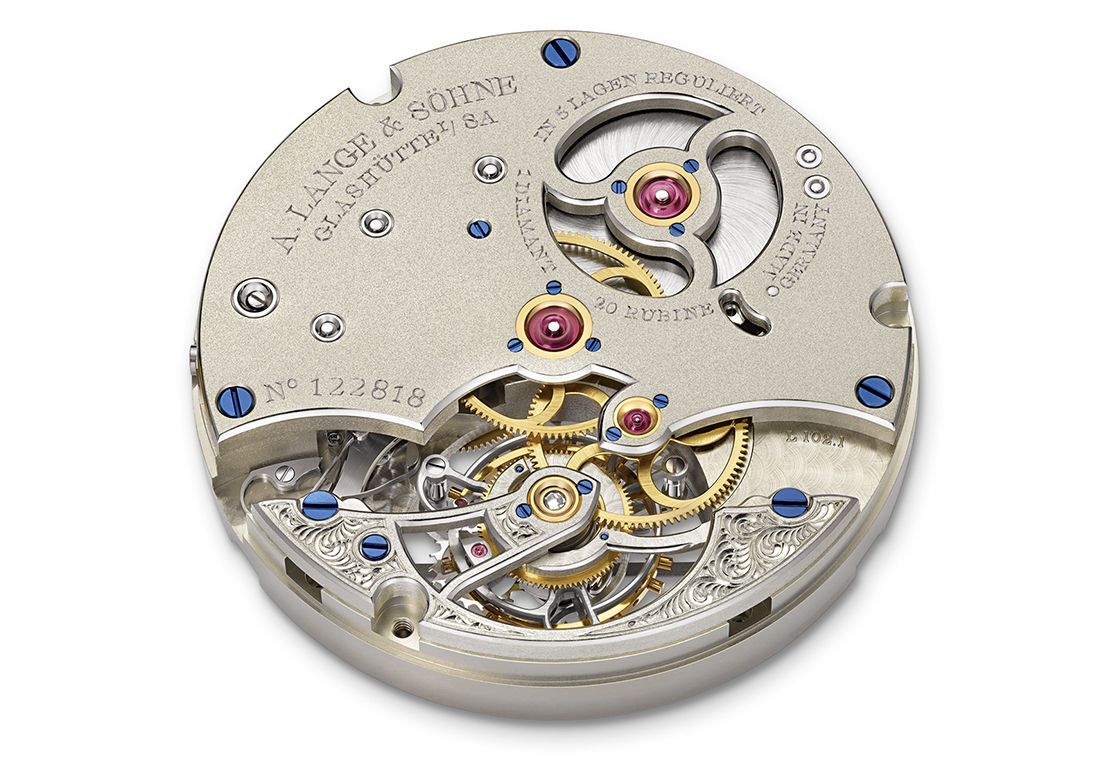 As with the non Handwerkskunst model, the 1815 Tourbillon Limited Edition watch runs on an in-house made L102.1 movement which offers 72 hours of power reserve which is powered up through the manual winding mechanism attached to the crown. The watch has 262 individual parts for the movement, of which most of those will be a part of the tourbillon. It's nestled safely inside a 39.5mm diameter rose gold case which is 11mm thick. The case is attached to a black leather strap.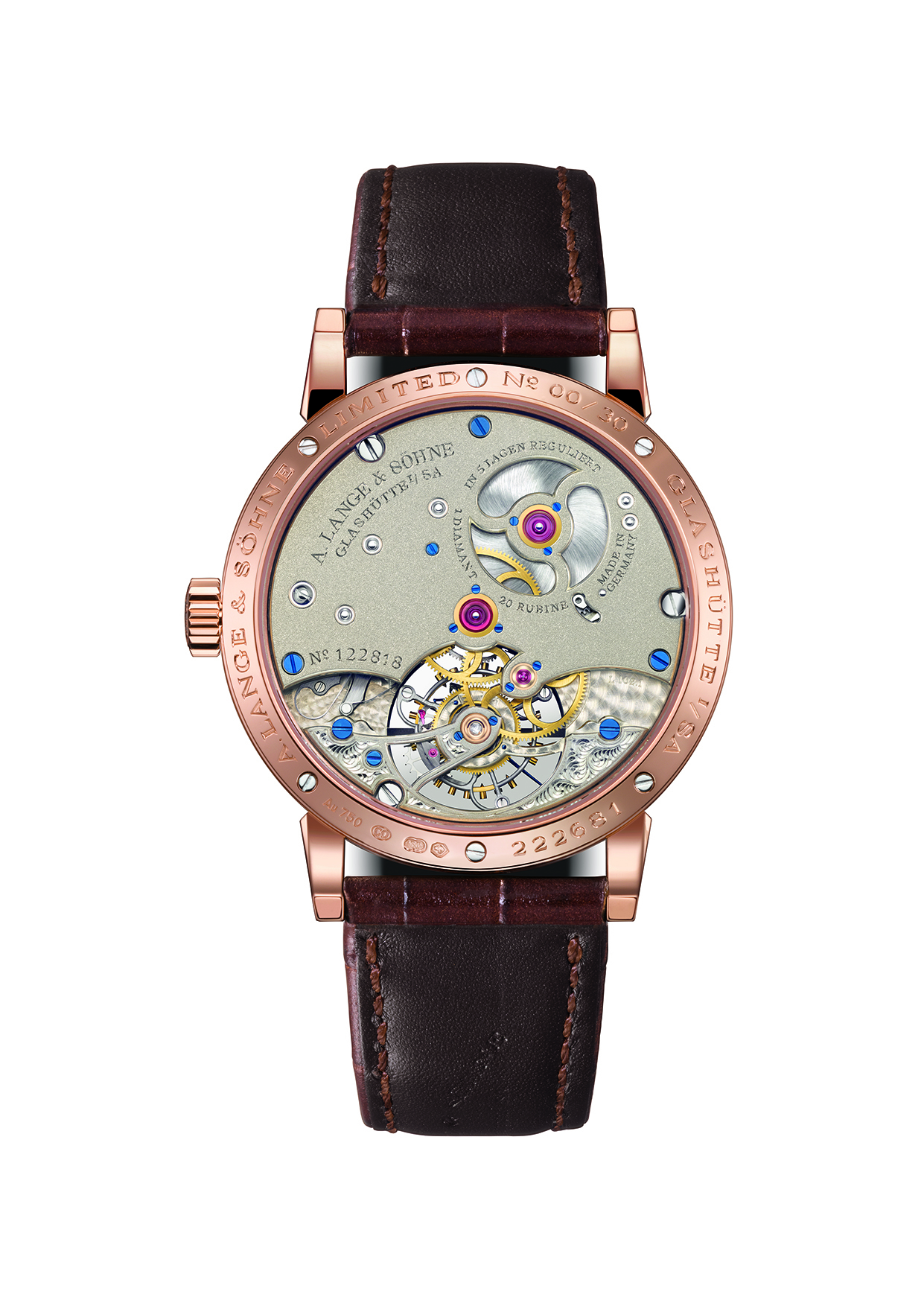 Of course, the movement and the case are only a half of the story. As with all of the Handwerkskunst watches, the dial on this has been given extra treatment. It's been given a "tremblage" engraving which is what gives it a granular look to it which is out of this world. That silver colouring goes well with the rose gold hands and indices, these, in turn, work well with the single blue seconds hand above the tourbillon. The 30 examples that will get this extra special treatment sell for $181,000 which is a massive amount. Is it worth it? As an heirloom piece, you'd better believe it is. For more info, please visit alange-soehne.com
HARLAN CHAPMAN-GREEN – CONTRIBUTING EDITOR
A keen bass guitar player, Harlan enjoys all the perks modern watchmaking technologies the industry has to offer. Although you might catch him sampling Omegas or the odd Rolex, Harlan loves all things Haute Horology, with his three favourite brands being Breguet, A.Lange & Söhne and Vacheron Constantin. He hopes to study timekeeping more in depth someday and will never be able to thank his father enough for introducing him to the industry. You can follow him on Instagram Read his articles here