Laurent Ferrier has been associated with watchmaking and has made his own watches for over 40 years. Born in 1946 in Geneva, he was descendent of a watchmaking family. His history in the field of watches has been more than acceptable throughout the years, and his brand has been no exception.
One of his first pieces as a professional watchmaker was the School Piece, also known as the "MontreEcole." This chronograph used the main design of 19th-century pocket watch codes in order to create a wonderful piece. The idea incorporated 19th-century pocket watch codes and took off as a great concept watch. Laurent Ferrier has made some improvements to the piece overall and made some improvements.
The new piece has a 40mm three-piece metal case formed together with two satin bands. The case has a matte finish which contrasts nicely with the polish of the rest of the piece; both surfaces create an awesome eye appeal to the wearer that is astonishing. The curvature of the watch also creates a high appeal from the polished and unpolished surfaces. This new edition to the "MontreEcole" will come in a variety of three different versions including red gold, white gold, or steel.
With the 40mm matte finish case, the watch was in high need of a new dial. This dial is an inspiration of the original Laurent Ferrier School Piece "MontreEcole" but with substantial differences. It is a very classical style dial, has a satin brush finish, and is dark silver in color. Each hand is shaped as assegai-shaped hands, which is very telling to the originality of the piece. A second dial is the main part of the face of the watch and can be found at 6 o'clock. The second dial is used as a second's timer and is a very appealing complementary piece to the main face. The piece comes standard with a neatly stitched, alligator leather strap brown in color, except for the steel variation which comes in a silver colored alligator leather strap. The brown strap is very complimentary to all three of the different color options. The face depicts the name "Laurent Ferrier" in black, bold lettering. Each of the numerals on the piece is marked with rose gold, white gold, or steel, depending on which color the case is.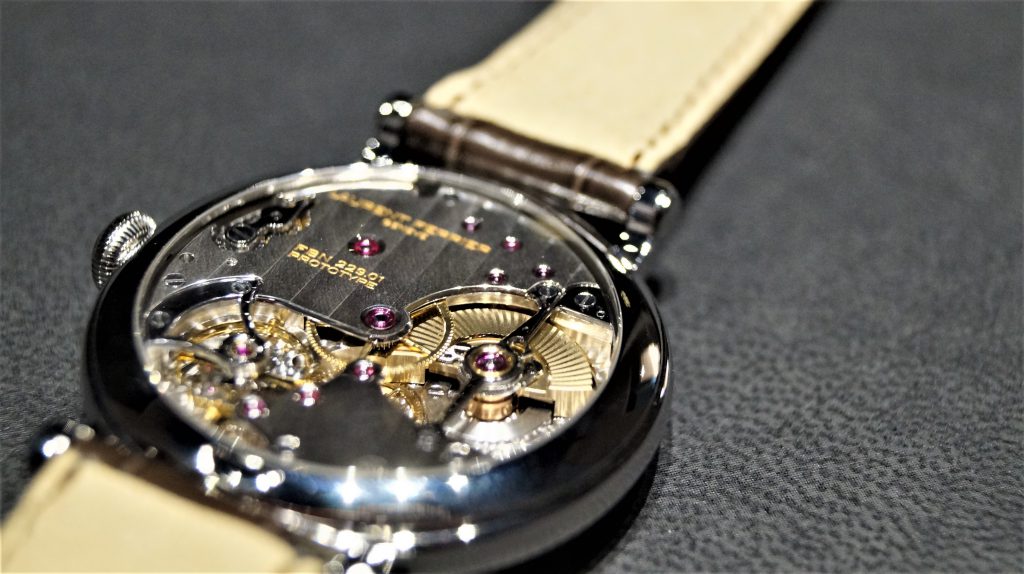 The watch has an FBN caliber movement with automatic winding. Each piece has a 72-hour power reserve and runs on a very high frequency of 21600 vph.
Laurent Ferrier has not yet given a release date for the piece but the piece is sure to fly off of the shelves and be available for only a limited time. The price of any of the variations of the watch is not yet specified. One thing is known for sure, though. The bezel is perfectly shined and polished to give the piece that extra special look. The watch is great for any special occasion and is especially useful for any dress up, black tie affair. This piece is quite the spectacle, so don't miss out on your chance to own the piece upon release date. For more info, please visit laurentferrier.ch