Sinn, makers of some of the most robust watches on the market, have been playing around with chronograph watches for some time now. The latest chronograph piece to come from this German manufacturer is the R500. Although it would seem that Sinn has made this in conjunction with Caterham for their Superlight R500 sports car (this is billed as a motorsports watch, after all), no such connection exists. This could be because nobody outside of the UK has ever heard of Caterham, but I suspect it's because the last Superlight R500 rolled off the production line in 2014. Still, we could say it's a tribute to that car? It's not, and I'll probably have received a verbose email from the Germans by the time you're reading this.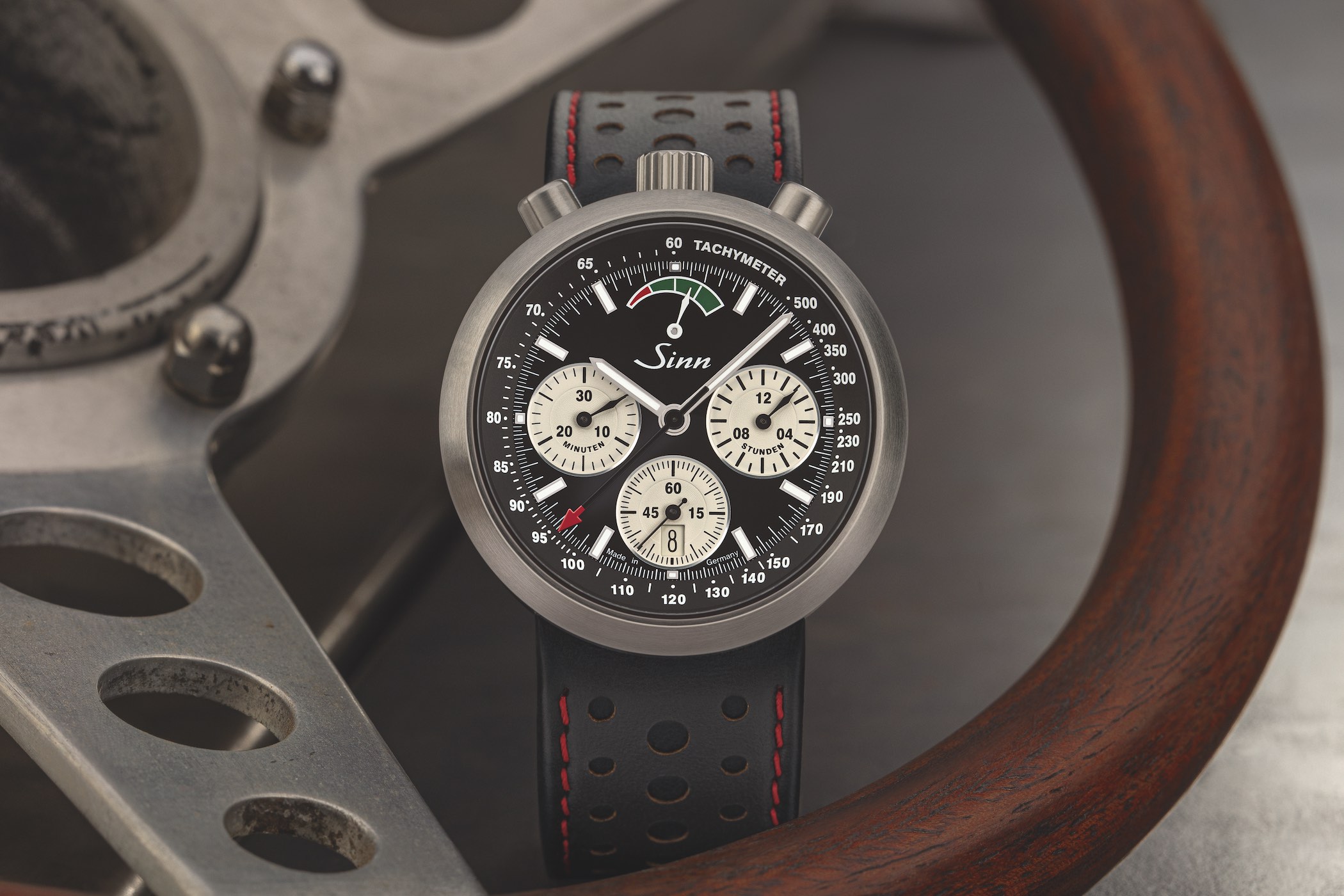 The new R500 from Sinn is a rather odd-looking watch. The most immediate oddity you'll see is the positioning of the pushers and the crown, but I'll get to that in a moment. The case itself is a strange shape. From the front, it appears to be completely normal with a 42mm diameter, apart from the aforementioned crown and pushers, but it's when you get to the side of it that things get weird. It's not the same thickness all the way through. It's 16mm at 12 O'clock and 13mm at 6 O'clock. Weirder still is the caseback, it's not flat at all, in fact, it seems to bulge around where the strap joins the case. I'm not quite sure whether you need to remove the caseback to get at the strap, but that would be a real inconvenience.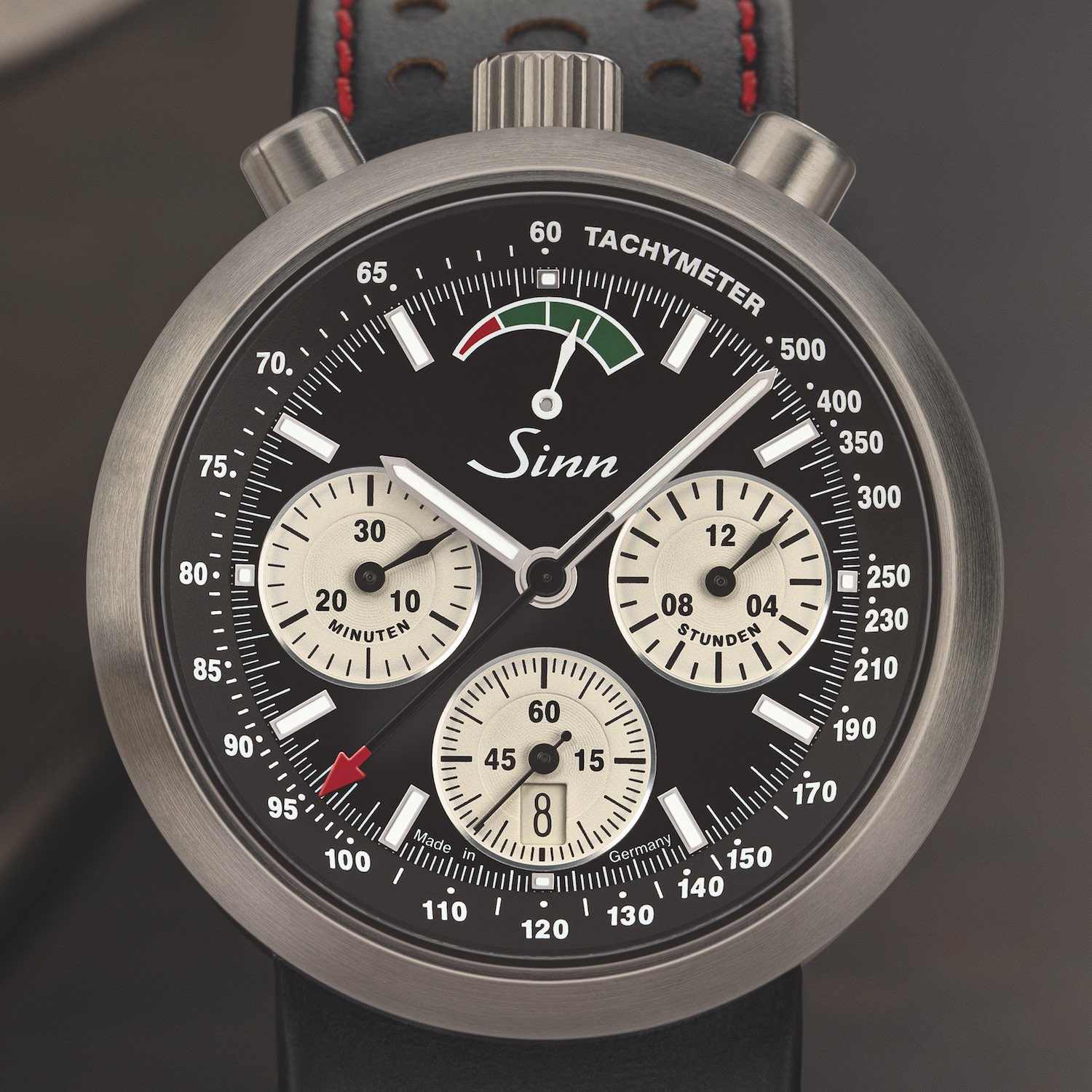 The dial of the watch uses a 3-6-9 subdial layout that we are all familiar with. There's also a power reserve indicator at 12 o'clock, it's red and matches the tip of the chronograph seconds hand and the contrasting stitching in the leather racing strap. I like the reverse panda style of this watch with its white subdials, but I wonder how legible it will be in person as Sinn has printed large markers and numbers and the names of the functions on them. I think it might be a recipe for a legibility disaster (did I forget to mention the date at 6 O'clock?).
This type of watch is seldom seen, it's called a bullhead chronograph thanks to the pushers which resemble a bull's horns. It might seem complicated to move the entire watch's parts around like that, but it's quite simple. The movement in this is based on a Valjoux 7750, so it comes pre-made. All Sinn needs to do is turn it 90 degrees and hey presto, a bullhead. They then need to design a suitable case for it, of course, but if you're a little limited in what you can do with movement making, then this is a great alternative. The 7750 has a power reserve of around 40 hours and a 4Hz beat rate.
This watch will retail for €3950, which is partly explained by the titanium case with a brushed finish. Also, as I've said in other articles, it needs to pay the bills. There will only be 300 of these made as well, so if you're after an unconventional motorsports themed watch, this is something to consider.
Visit Sinn here.