Of all the watch manufacturers out there (and there are many of them), Sinn has one of the strongest reputations for making no-nonsense utilitarian watches. Sinn watches are designed to meet stringent German requirements, this means their watches don't come with high-end polishing or flashy reflective surfaces to make them stand out. Instead, their watches come all-matte with hardening treatments to make them tougher and more ready for daily battles. So, you might be wondering, like I am, why Sinn decided to use mother of pearl on their latest diving watch.
I suppose the only honest answer to that is "because they can". Mother of pearl is called nacre in the scientific world. It's a deposit formed by some cephalopods. Squid, octopi, and cuttlefish are the most well-known of these, but the nautilus is very capable of producing mother of pearl as well. It's made of calcium carbonate, just like pearls, but no one is yet entirely sure how or why particular sea-going creatures produce it. What we do know is that it's both precious and beautiful, and also a little out of place on a Sinn diver.
The U50 has been described as a unisex version of the U1, coming in at 41mm x 11.25mm. Sure, I think it's fair to say that this is aimed at women which probably don't find Sinn a particularly interesting brand, but I'd probably rock this. The watch still comes with all the Sinn hallmarks, a severe case that's pure business with a dark grey treatment. Sinn adds its Tegiment treatment process, which turns up the hardness of the submarine steel case, increasing scratch resistance. It comes on either a red or black silicone strap or a submarine steel bracelet which has also had their Tegiment process. It's also water-resistant to 500m.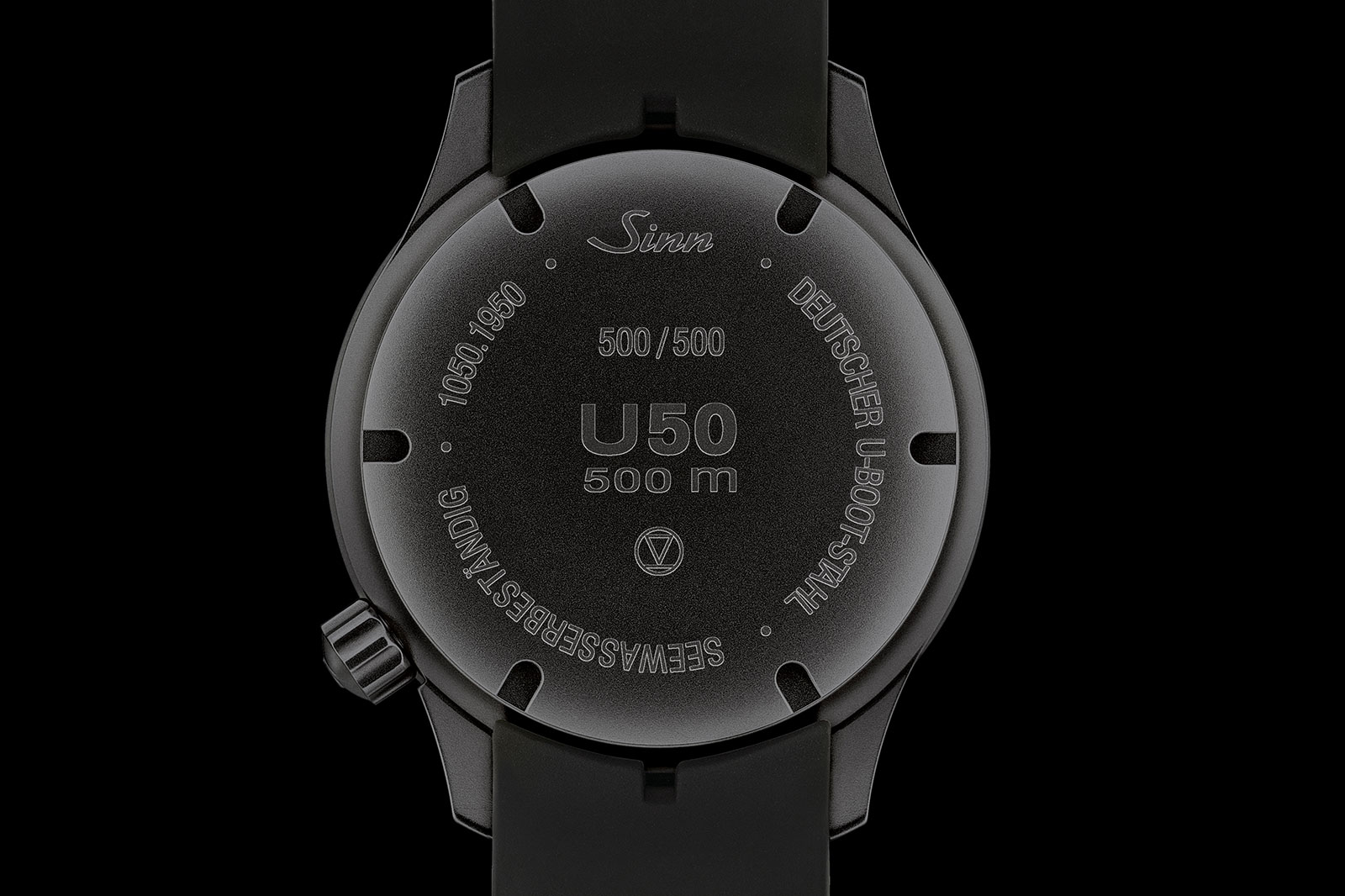 Inside the watch is the Sellita SW300-1 movement with a 4Hz beat rate and a power reserve of 42 hours. This robust workhorse of a movement perfectly matches the go-anywhere-do-anything case it's placed in. There isn't much else to say about it, really. Servicing will be pretty easy too.
For the silicone strap version, the watch costs €2750, and for the bracelet, that goes up to €2840.
Visit Sinn here.