I have a question for you guys and pals, how often do you go to charity-oriented gatherings? More so, have you ever heard of the Only Watch charity event? Before you think about the watches, the charity pretty much extends a helping hand to those in dire need such as funding the Monaco Association against Muscular Dystrophy. I don't know about you, but such a cause is worthy of a gracious funding. Here comes the horology collectors who are willing to pay premium for outrageously designed watches for such a cause. The crazy part is, the watches are absolutely stunning and they're engineered from the scratch by some of the top-of-the-line watchmakers, think Patek, Breguet, Blancpain and of course Laurent Ferrier. The best bidders get the priced collectibles that are presented during the event so the only way you can acquire the auctioned watches is by physically attending the event which for this year is going to be held at Geneva instead of Monaco.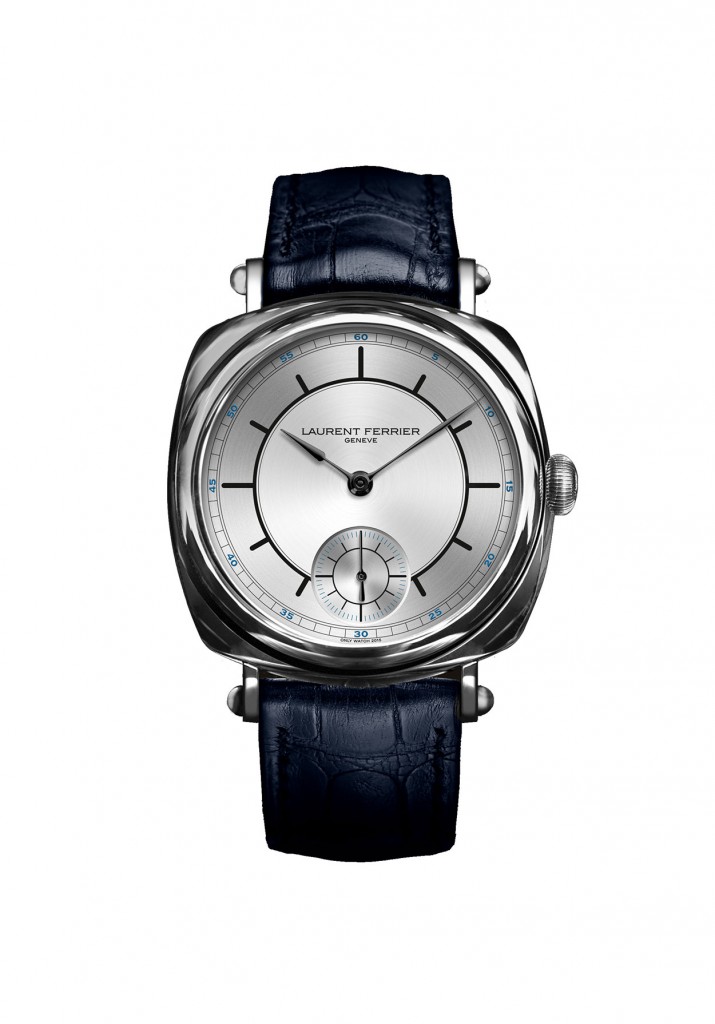 It is not the first time that Laurent Ferrier made a collectible watch for such a purpose and if I remember clearly, it was the splendid Laurent Ferrier Galet Classic Tourbillon Double Spiral for Only Watch 2013. In fact, it was built with such ingenuity that it was overflowing with top-notch tech and magnificent engineering. And of course for, 2015, it's gonna be even better. Actually as of this writing, a lot of collectors are drooling for the new watch. The new watch is based on Laurent Ferrier Galet Square. For the uninitiated, just look up the brand and you'll see what value we're talking about. As for the new watch, the company tweaked the main case to achieve a meaner and prestige vintage case. The lugs are beautifully designed, straight and fitted with cabochons. It's also made of stainless steel which the company reserves for limited or extremely rare editions. The crown looks not only sophisticated but elegant and practically an expression of being timeless.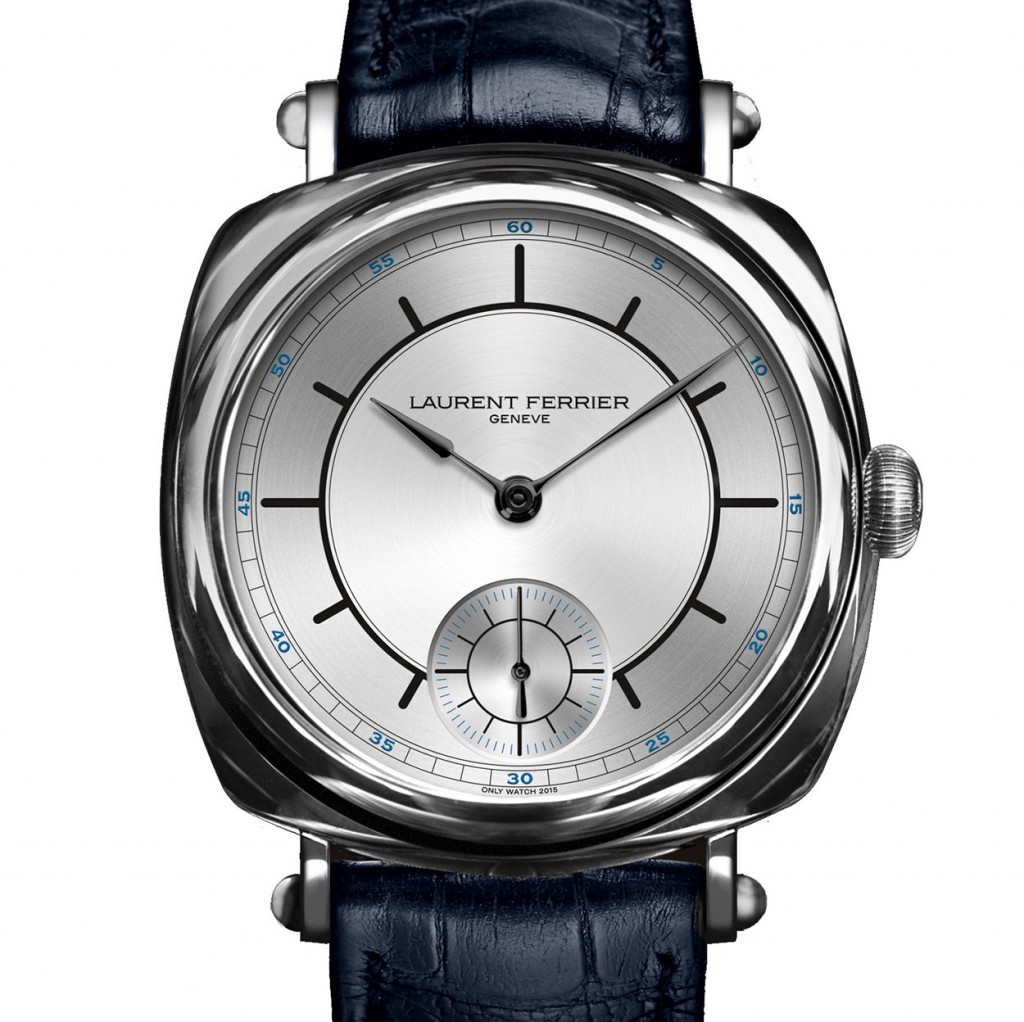 The dial is simply superb and it features what Laurent Ferrier refers to as two-tone sector dial. Basically, you get two types of surface designed to highlight a particular aspect of the watch making it easy to distinguish the normal time of day to chronograph applications. It's practically brighter at the center. The combination of smooth satin finish central sector and silver dash on the outer sector is simply magical. The hour markers are precisely positioned and the clear roman numerals for the minutes in railroad layout is more than welcoming. The hands are cleanly machined while the branding is gentle and the priceless little charity branding is positioned just below the 30 minutes marker.
The watch is using the same priceless movement found on its base format which is a self-winding movement featuring a natural escapement into a casual and chic metal. This superb automatic movement features a micro-rotor too with double direct impulse on the balance and a brilliant hand finish. Plus you get to see it through the exhibition caseback. The strap is made of leather with subtle grooves and stitches. It's simply priceless and I can't wait to know what watch is going to win. For more info, please visit laurentferrier.ch
JOVAN KRSTEVSKI – FOUNDER, PROPRIETOR & EXECUTIVE EDITOR
Watch collector, aficionado and an Event profile in the Swedish nightlife. He launched Watchgeek back in 2011, which is now known as WristReview and is one of the most widely read watch blogs on the Web. He quotes 'WristReview is a site to help people find, explore, discover and enjoy wristwatches.'  His passion jump started in his early teens when he was given his first mid-range wristwatch which was an Omega Seamaster. Since then he has always been in love with wristwatches! Besides WristReview, he also writes for a number of publications. Read his articles here.