Tokyo is a fascinating city and one that I've wanted to visit for years. Programs like James May's Our Man in Japan have only intensified my desire to visit the world's most densely populated city. Vacheron Constantin, being recognised as a symbol of wealth and luxury, naturally has a large following in Japan, especially in the Tokyo metropolitan area. In the first six months of 2020, Japan became the fourth largest market for Swiss watch exports, with a market value of 516 million Swiss Francs. It's no wonder, then, that Vacheron Constantin decided to make a special edition watch for this amazing country.
Vacheron Constantin has already made four special city editions like this. They've done models for Geneva, Beijing, Paris and New York. The new Tokyo-themed model follows on with a beautiful hand-applied decoration depicting the layout of the city streets at night. The dial uses two challenging techniques to create this effect, the first is grand-feu enamelling, which required a dial base to have grooves cut and filled with layers of enamel to highlight rivers, gardens and other landmasses. Every time the coatings are applied, they need to be baked in a kiln set at 850 degrees centigrade and risk cracks and flaws appearing. These enamel layers will form the base for the next technique to be set on.
Japanese artist Yoko Imai has created a new technique inspired by calligraphy that depicts the city lights at night. Fine powders of precious metals are applied to the enamel dials by hand one particle at a time using a closely guarded secret. Years of training have allowed Yoko to accurately show the bustling streets of Tokyo after dark. The area of Tokyo on display is a snapshot of the city including the Rainbow bridge and the areas to the north, which include Tokyo Tower, the Ginza shopping district and various political centres. Of course, you can't make them out on the dial as specks of gold represent them.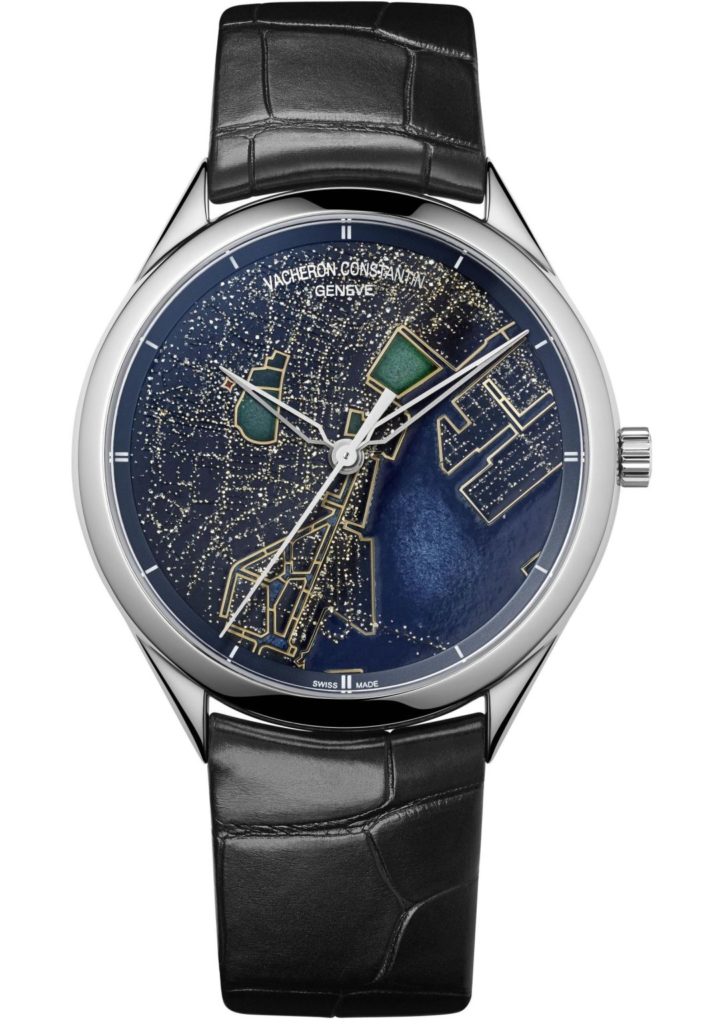 Returning from the Mysterious Orient to the Obvious Switzerland, the movement powering this watch is the calibre 2460 SC which is an automatic winding movement with a 4Hz beat rate and a reserve of 40 hours. It doeasn't have any mechanical frills, but it has been decorated to the standards demanded by the Poinçon de Genève, or the Seal of Geneva. This means that every component has to be designed to both perform to a very high standard and be decorated as such too, regardless of whether it's on display. You can find out more about those demands in the second part of our Jargon Buster mini-series on standards in the watch world. Needless to say, this surpasses all of them.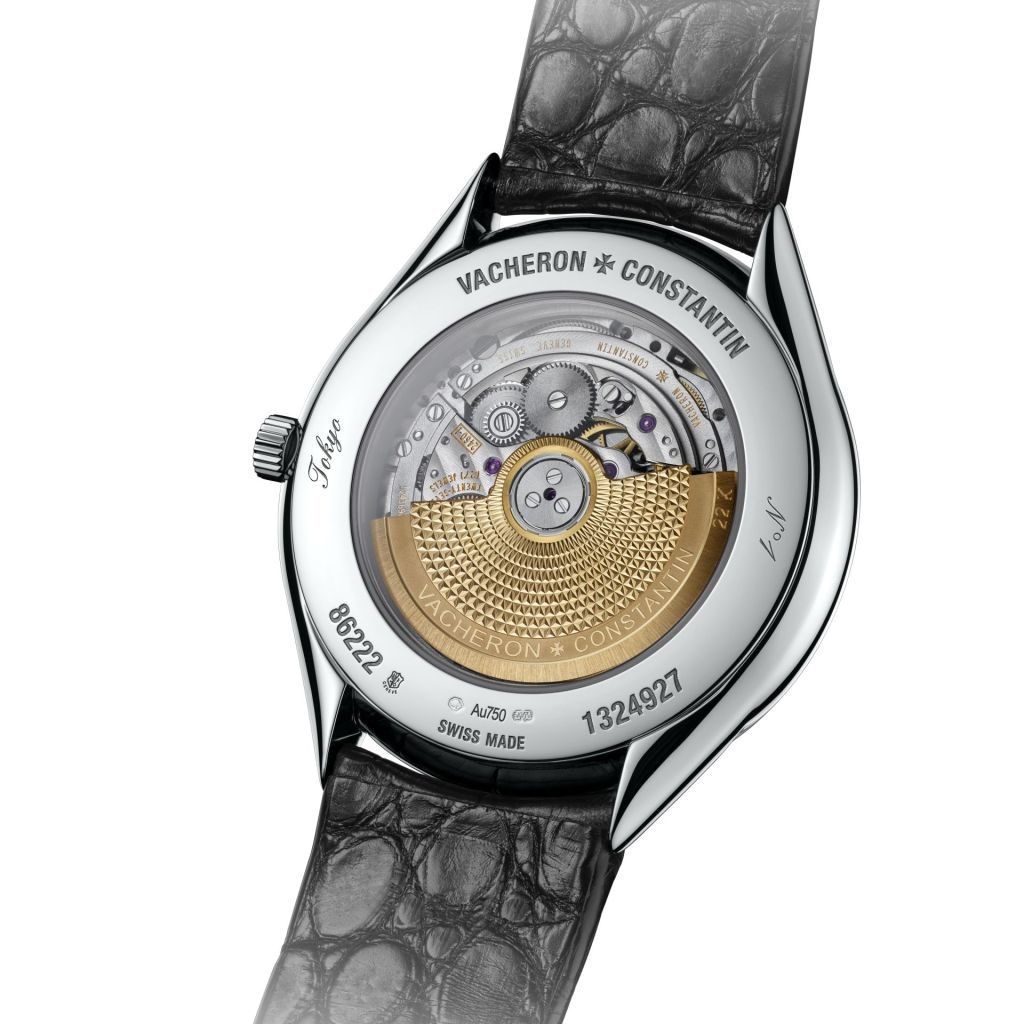 Interestingly enough, a fair few movements from Vacheron Constantin use the 2460 SC. In fact, ten different movements are built on it. The highlights include the calibre 2460 DT which found its way into the cushion-shaped Harmony collection, the calibre 2460 WT which powers basically all of the brand's world-time watches and the calibre 2460 G4 used in the Métiers d'Art collection which uses windows instead of hands to tell the time. That was just three of the ten movements that use the 2460 SC as a base, proving that the design is versatile.
In the Métier d'Art Villes Lumières – Tokyo watch, though, it remains elegant and straightforward. The reference number for this watch is 86222/000G-B106, the 18k white gold case measures in at 40mm x 8.9mm. This is a limited edition watch, but we don't yet know how limited it is or how much it costs, but if you have to ask…
Visit Vacheron Constantin here.