MeisterSinger, a very prominent, well-known watch company has come out with a new timepiece everyone can enjoy. The company has been very formidable for many years and has decided to put a spin on their classic single hand watch design. MeisterSinger has first put their Paleography mono-pusher style in 2014. The new Paleography, which now includes a sunburst finish and an anthracite dial, has raised the standards for not only MeisterSinger, but all formidable watch companies worldwide.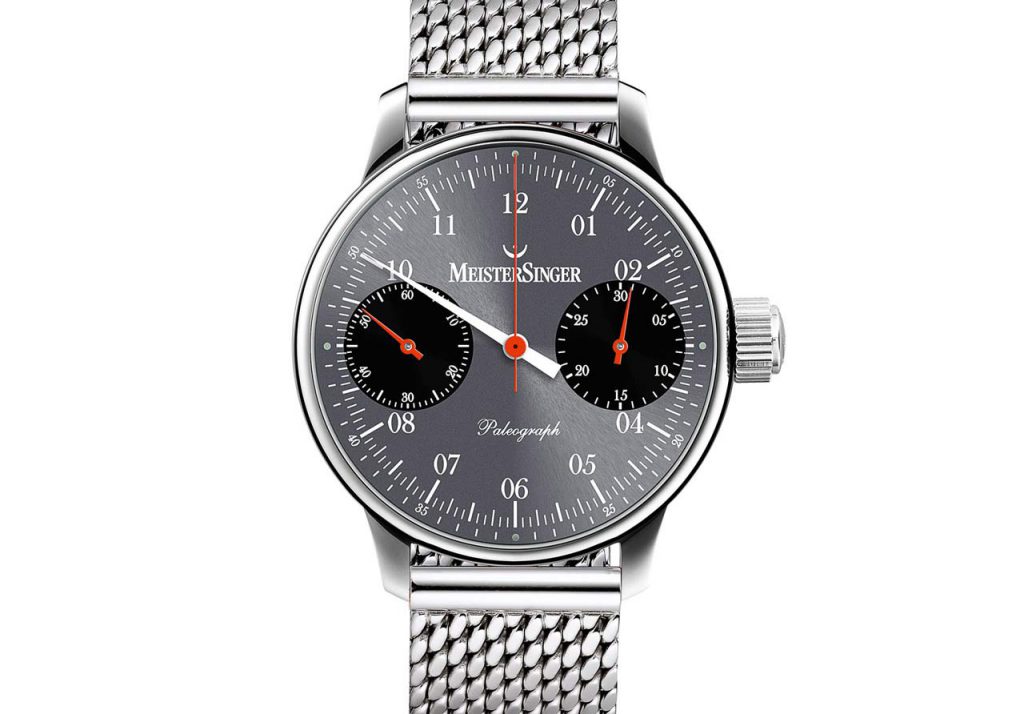 The MeisterSinger Paleography with an anthracite dial features a very sharp black face, which indicates both the time and also functions as a stopwatch, as indicated by the white numbering on the face.The piece is also available in a sunburst blue finish, which is bright and really stands out.  A bright, white hand on the face is used to read the time within five minutes. The much thinner, large red needlepoint hand is used in displaying the central stop-second hand. The face has two more dials put on display, one at 3 o'clock, and the other at 9 o'clock. At 3 o'clock, the wearer of the watch is provided with a thirty-minute chronograph hand, while at 9o'clock, the wearer can proudly see a continuous seconds hand ticking away. The watch itself has a very classic, formal wear build to it. This is especially true when looking at the design of the dial.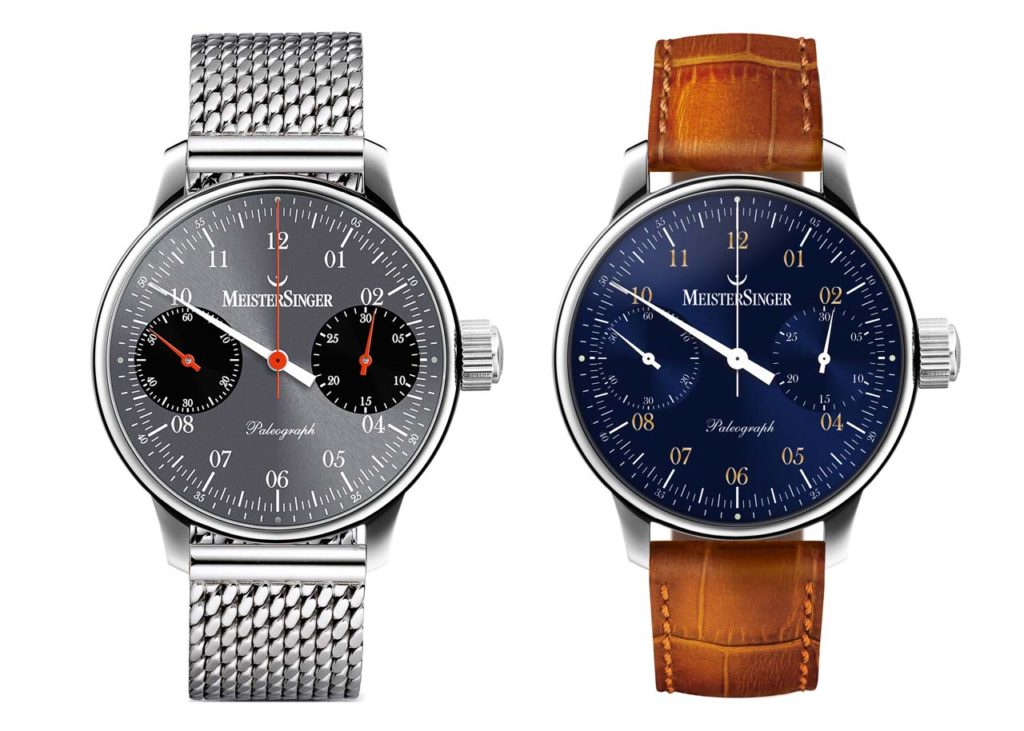 The silver color, made of steel, in this piece is very prominent, making up all of the outside and the Milanese bracelet of the watch. The Milanese bracelet design is again steel and made up of a chain-link design throughout. With the blue sunburst face, the band is available in leather, really putting emphasis on the blue face and the silver colored casing. The steel casing of the watch is considered very average sized at 43mm. The single crown wind and button, functioning as the start, stop, and reset functions again gives a very simple, classy, elegant look to the piece as opposed to the watch having multiple buttons and winding crowns.
The elegant design of this chronograph is topped off by the very creative look found on the rear of the piece's case. The backing of the case is made of sapphire crystal, revealing the inner workings of the chronograph. It certainly is a treat for the owner to watch the gears and power of the piece at work since it beats at 2.5 Hz, having a power reserve of up to 46 hours. It also helps as some of the inside pieces are painted red, blue, and gold.
The price of either variety piece is Euro 5,998 or US $8,175. What better time to upgrade your collection today then by buying today. The price is well worth paying to seriously upgrade your current dress watch collection.
For more info, please visit meistersinger.net