This is your chance to be a part of something awesome, to make a genuine difference to our work and to have a chance of winning some fantastic wristwatches. WristReview is looking to gain as much feedback as possible to help understand our audience better and shape the way we appear online. We want to tailor our content to match your needs, and the best way to do that for us is to offer an internet-based survey to our readers.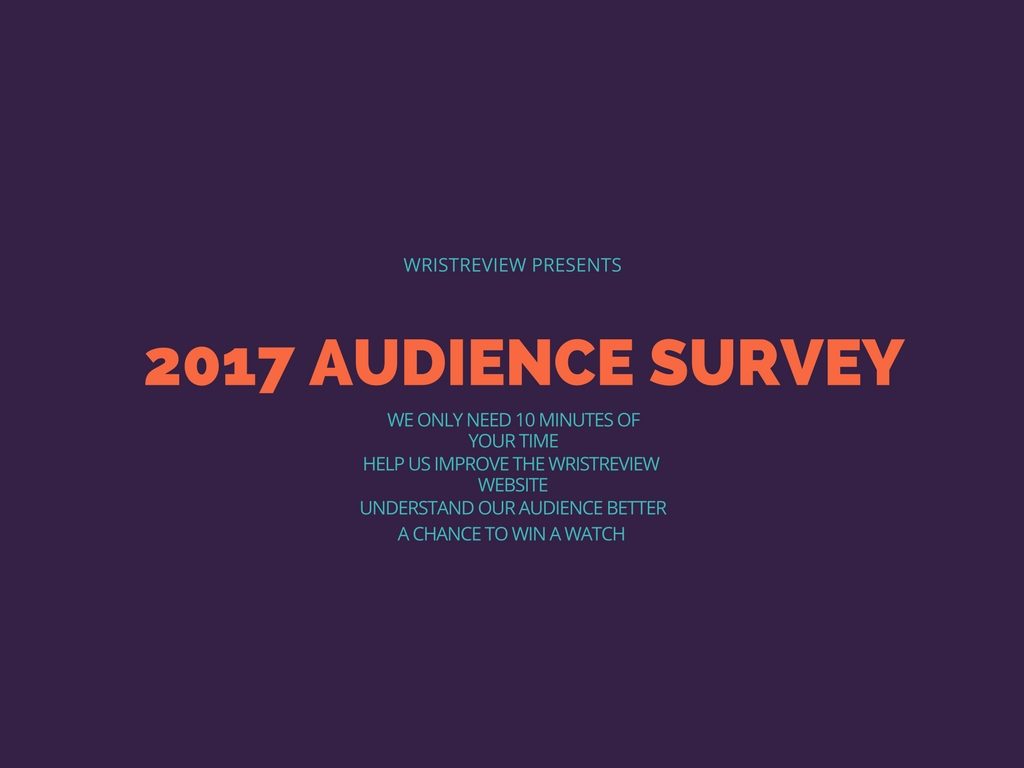 WristReview's new survey offers a broad range of questions. We want to be able to understand a little bit about our audience, to know their preferences and to seek their advice for changes that can be made. The information gathered will also be used to help inform potential advertisers and partners for the website, believe it or not, they have a very extensive list of things they'd like to know about the audience, some quite obscure. Don't worry, all of your answers are kept strictly personal, and the survey itself is anonymous, but you could always submit it in 'Incognito' mode on your browser (admit it, it's probably open anyway, for other reasons…).
There's more than that, though. We know that time is an essential thing for you and we don't want to take up too much of it, but in return for filling out the survey in its entirety, we are offering you the chance to win some awesome wristwatch prizes. In fact, we're offering a total of five wristwatches, one of which you could be in with a chance of winning. Here's the prize list:
Fifth Prize: Swatch Sistem51 Khaki Large Irony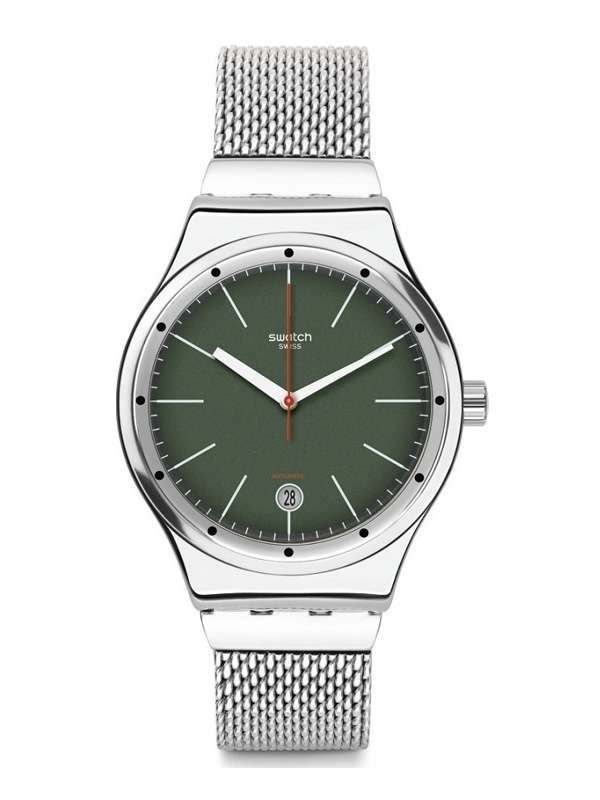 A fun and engaging wristwatch, the Sistem 51 is a watch that we can all enjoy whether absolute beginners or seasoned horological veterans. Sure, it doesn't have the prestige of Patek Philippe or the robustness of a Rolex, but the revolutionary mechanical movement with under one hundred components is undoubtedly fresh.
Fourth Prize: Hamilton Jazzmaster Viewmatic Auto
This one's a great little dress piece, Hamilton's Viewmatic Auto watch provides clean looks reminiscent of a Jaeger-LeCoultre. The automatic movement inside the watch is on view through the back as well, probably why it's called the 'Viewmatic' watch. It's a robust 44mm in diameter, too, which is very modern and fitting.
Third Prize: Seiko Prospex SPB051J1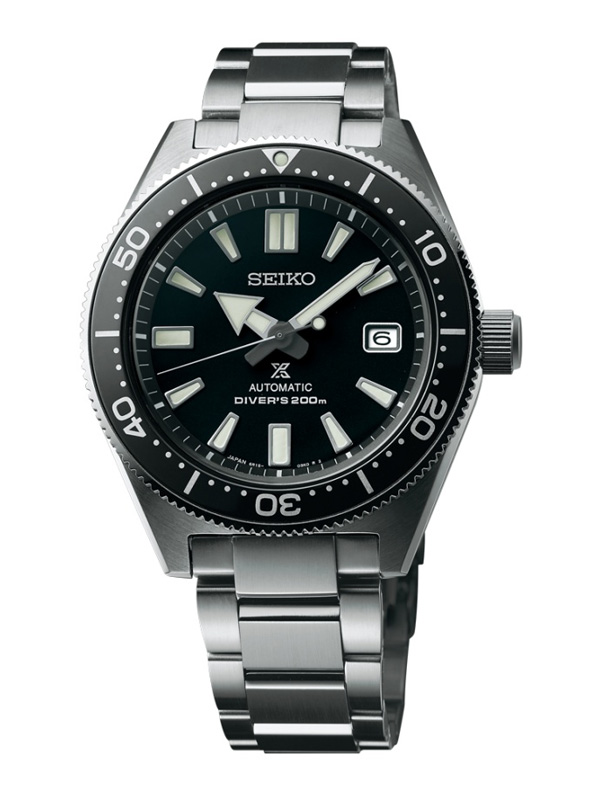 This sporty diving watch would make a lovely addition to any collection; it's got 200 meters water resistance with an automatic movement all wrapped up inside a steel sports watch case. It's a tool watch through and through this.
Second Prize: Oris Divers Sixty-Five
This one's a little more of a class act when it comes to diving pieces. It's sleek and very much inspired by a historic watch from Oris. The case is 40mm in diameter, so it's not too large and could be used for daily wear. The vintage inspirations ring loud and right on this one.
First Prize: Longines – Saint Imier
Longines' Saint – Imier watch is an ETA powered chronograph with a historical look to it. Spaced apart sub-dials pave the way for a date window positioned at half past four, and an open caseback looks in on the calibre. It's 41mm in diameter too, meaning it could be perfect for a suit or down to shorts and a shirt on a summer day.
Terms and Conditions of the Giveaway
1. Entering the giveaway
The giveaway can only be entered once the survey form has been fully completed.
Please enter a valid email address for the giveaway, otherwise you cannot be contacted if you win.
Only ONE entry per person, multiple attempted entries will void your chance to win a watch.
You must be of legal age (minimum 18 years old).
All submissions after the closing time (Midnight, Greenwich Mean Time) will not be considered.
Entering your email address into the survey form does not sign you up to the weekly newsletter, and we will never contact you for any reason after the giveaway process is completed.
Your email address will not be shared with any third parties, ever.
2. How the winner is chosen
Each email address submitted is allocated a number, which is then entered into a database
After the closing date December 16th, (00:00 GMT) the numbers are entered into an independent web-based random number generator.
After the closing time, winners will have their name published to the website

.
3. What happens next
There are a total of a 5 (five) prizes available only.
WristReview will only contact you if you are a winner.
One email address cannot win more than one watch.
If you are selected, you will receive a confirmation of this from WristReview to the email address you submitted.
You have 24 (twenty-four) hours to respond to the confirmation email, otherwise another winner will be selected at random.
You must include your name, shipping address, country, including the Postal/Zip code in your response to the confirmation email.
Shipping costs are included and paid for by WristReview, however, the winner is liable to pay any profitable taxes or customs charges that may occur during delivery.
There is no guarantee the prizes will be delivered before Christmas Day (25th December).
It should be noted that the prizes were purchased by WristReview, this giveaway is not affiliated with any of the five companies.
If you have any queries or concerns please email contact(@)wristreview.com, we will try to respond as quickly as possible.