Baume et Mercier is quite a historic brand, being founded all the way back in 1830 in Les Bois, Switzerland. As a member of the Richemont group since 1988, Baume et Mercier has, well, struggled to make itself relevant to the current market. They've tried a few different things over the years and never seem to have cracked the formula.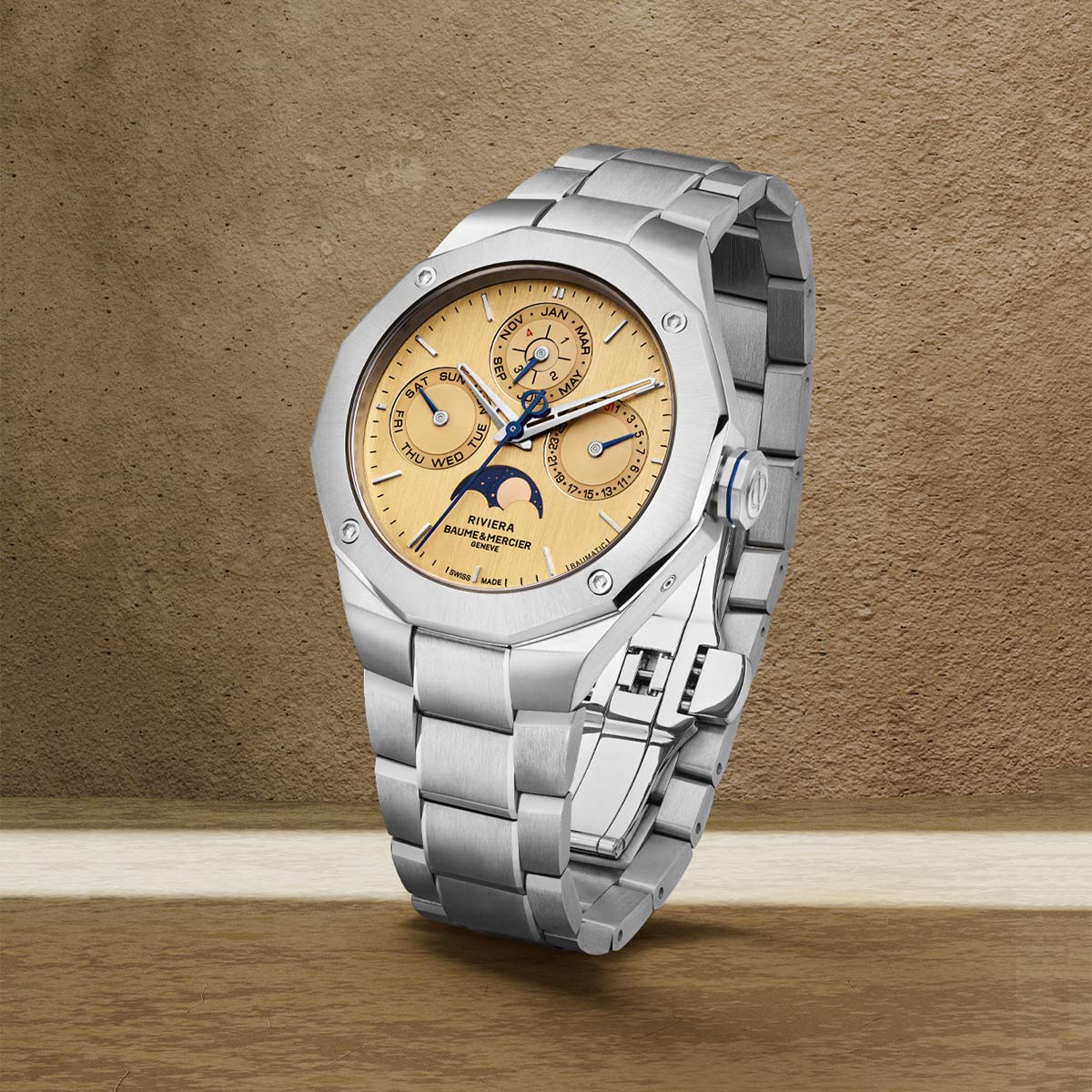 The newest Riviera models coming out from the brand seem to be the most eye-catching, combining classic Baume & Mercier designs from the past with en-vogue watchmaking trends like sporty/dressy cases with exposed bezel screws and integrated bracelets. In fact, that's pretty much the Riviera through and through, but that's not a bad thing.
You see, it's all well and good going on about our Rolexes and Omegas and Patek Philippe's, but there are loads of watchmaking fans who love the idea of mechanical watches but don't want to break the bank on a piece they're too frightened to wear. Now, having said that, that doesn't make this piece a value proposition to most people. While it is most definitely a lot more affordable than the offerings of most other manufacturers that have the complication this has got (we'll get to that in a minute), it's still pricey at $19,550.
For that money, you get a 40mm x 11.8mm case made of stainless steel with a stainless steel multilink bracelet, and alternating brushing and polishing classes the place up. There's also a quick change system for that bracelet, giving you flexibility.
The dial is gold-toned with vertical brushing and blued hands for easy readability. The perpetual calendar displays are shown in the usual format, so they are super easy to interpret.
Around the back is the self-winding Baumatic calibre with an added perpetual calendar module provided by Dubois-Dépraz. A golden rotor spins below the sapphire crystal and keeps this watch wound for 120 hours total. That's five days, way more than most. There's also plenty of intricate finishing to admire as well.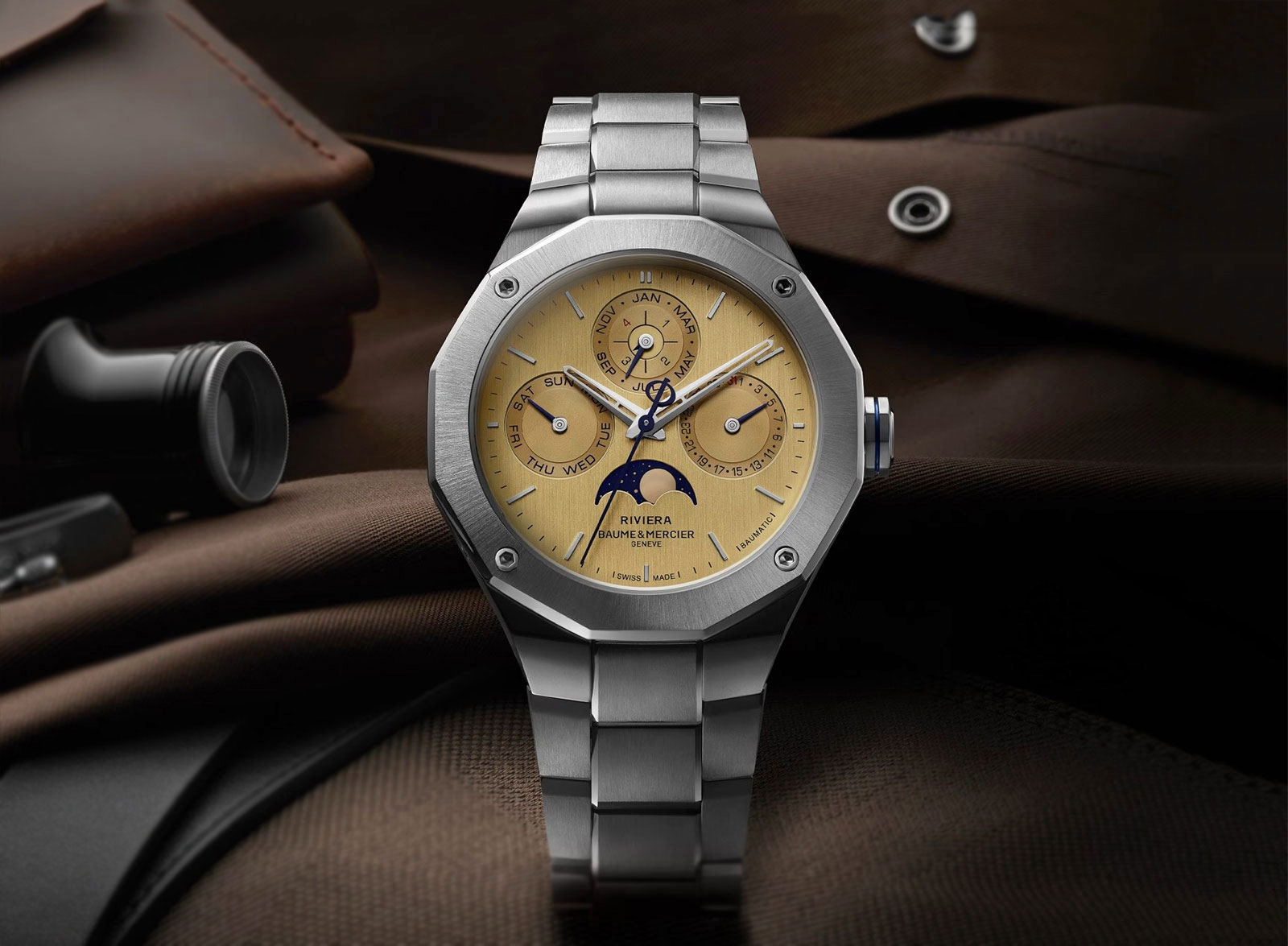 With a limited production run of just 50 examples, these will definitely be a rarity, but they serve to show that Baume et Mercier means business, and we have to respect that.