Bovet, based high up in the Swiss mountains in the village of Fleurier, is known for crafting exceptional timepieces and remaining true to itself as a manufacturer. It creates nearly everything itself, including the hairsprings for its watches, the process to make these hairsprings is about as complicated as it can get. To celebrate the brand's connection to China, Bovet has launched two new watches featuring highly artistic painted dials with dragons on them.
The story of the connection between Bovet and China dates back to 1822. At the time, Bovet was split between four brothers: Edouard Bovet, based in Canton (commonly known as Guangzhou), Alphonse and Frederic Bovet, based in London, and Gustave Bovet, a watchmaker based in Fleurier. On the first of May, 1822, the Bovet company was formerly registered in London. The goal was simple: expand into China. That is exactly what the firm did, and by the time of Edouard Bovet's death in 1849, the company had established a monopoly over China. It even got to the point that Bovet watches could be traded as currency.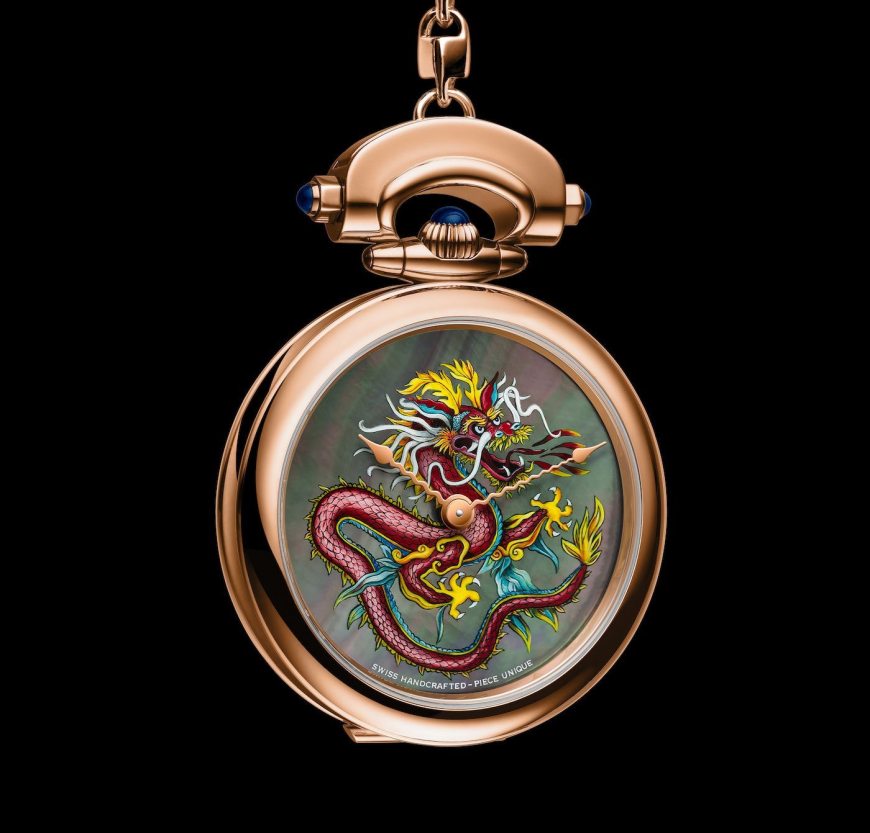 Although Bovet no longer holds the grip of China that it once did, it still produces exemplary watches. The watches featured in this article prove that. They are both one-off pieces and cost 70,000 Swiss Francs each. The dials are the star of the show here, though, that was pretty obvious. Each dial took over 100 hours to complete and was done so entirely by hand. Some stages required precision so extreme a microscope and a brush of only one strand were used to create the perfect representations of Chinese dragons seen here.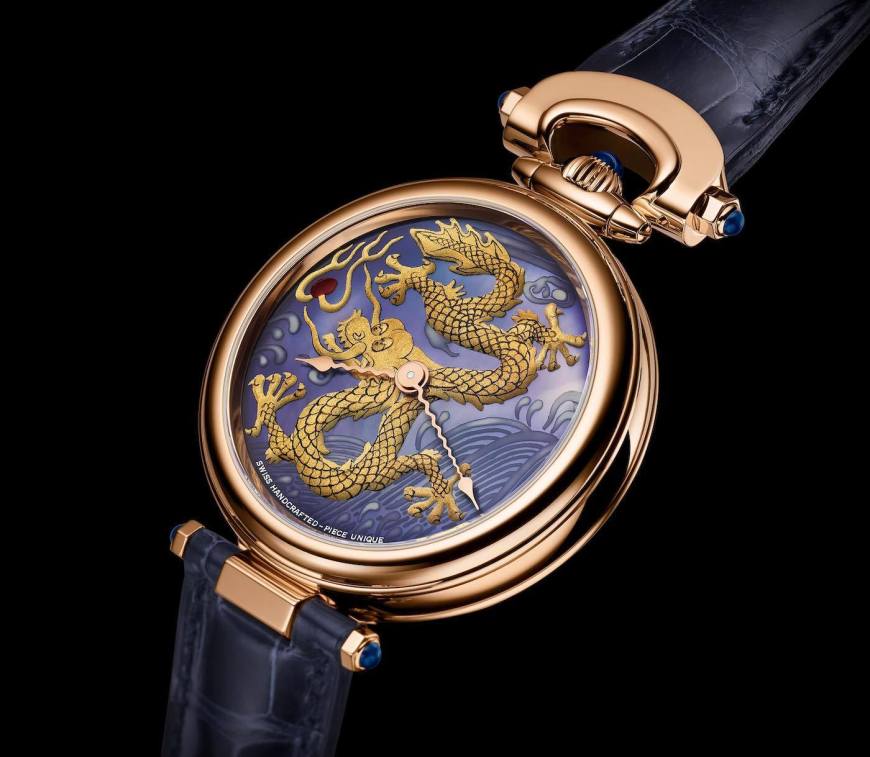 To prevent obscuring the precious artwork on the mother of pearl dials, the hands are classic Bovet style, i.e. wavy with a pointed tip. There are no hour markers, and there isn't a seconds hand in sight, either. The movement inside the watches is the 11BA12, with a 72-hour power reserve and a 4Hz beat rate. We have no idea how it looks, if it's visible at all, as the manufacturer has made no mentions. Expect it to be exceptionally well detailed, though, with high-quality finishing and polishing throughout, as is to be expected of a Bovet watch.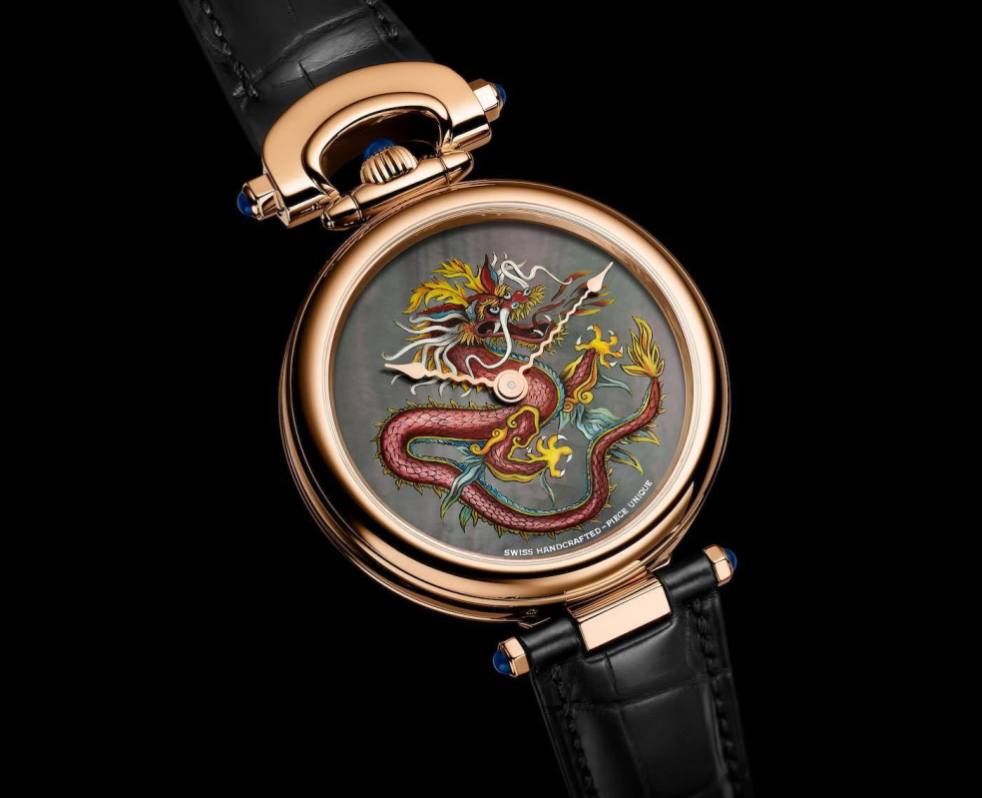 The 43mm red gold cases make the watch noticeable, add in the unique case shape with the massive lug and crown at the top. The dragon on the dial makes this an incomparable wonder and indeed something special from Bovet.
Visit Bovet here.