Following behind its Swatch sister brand Blancpain, Breguet has released a watch to mark Valentine's Day's impending arrival. While we don't necessarily need a watch to celebrate that, I feel we all deserve cheering up a little with the year it's been. To mark Valentine's Day 2021, Breguet has released a limited edition variant of their classical ladies watch range, the Reine de Naples. This specific Reine de Naples (which means Queen of Naples when translated, the Queen of Naples was one of Abraham-Louis Breguet's clientele) is called simply the Cœur.
It follows the form of other watches in the line, namely an egg-shaped case with a thin leather strap, exposed lug at the 6 o'clock position and a crown at 4 o'clock (roughly). Because this is an unashamedly feminine watch, the outer bezel has been set with diamonds. The edge connecting the dial to the inner flange is also diamond set for a total of approximately 0.77ct worth between the two, which will make this watch sparkle in the light. The crown has been set with a ruby to add another touch to this piece.
The white lacquer dial is a real stand out. It features large Breguet numerals which add to the historic appeal of the watch. A cutout at the centre of the dial indicates the hours via a disk, while the minutes are shown via a very special heart-shaped hand. Due to the dial's irregular shape, a pair of normal boring hands wouldn't cover the entirety. In other Reine de Naples models that's not an issue as Breguet makes the most of the unique design.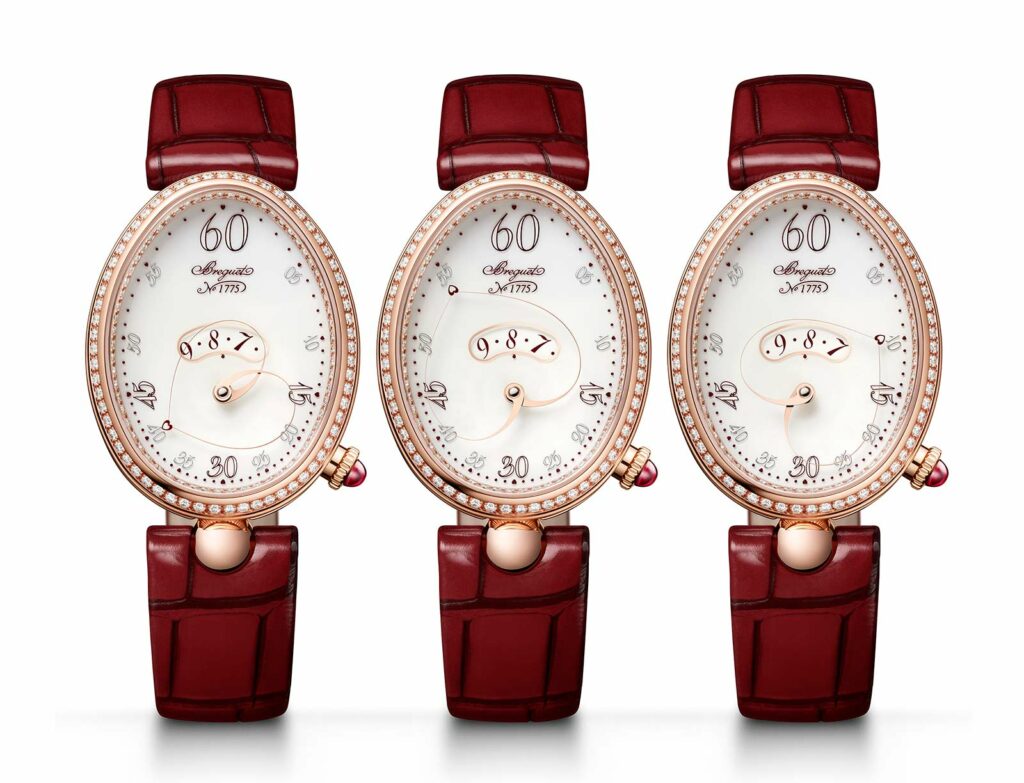 For this watch, however, they decided to make the minutes hand flexible in length. You can see in the pictures that the heart shape is made up of 2 pieces of metal. Below the dial is an oval-shaped cam which allows these two metal pieces to expand and contract the heart shape, using up more of the dial and becoming an art feature. A small heart at the end connects the two metal halves and points to the markers making for easy time reading.
Inside this watch is the calibre 78A0, an automatically-wound movement with a 40-hour power reserve and a 3Hz beat rate. It's packaged inside a case which measures a petite 36.5mm x 28.45mm x 10.96mm and is crafted from rose gold. There's only going to be a small production run of the Reine de Naples Cœur, 28 in total, each costing €45,600.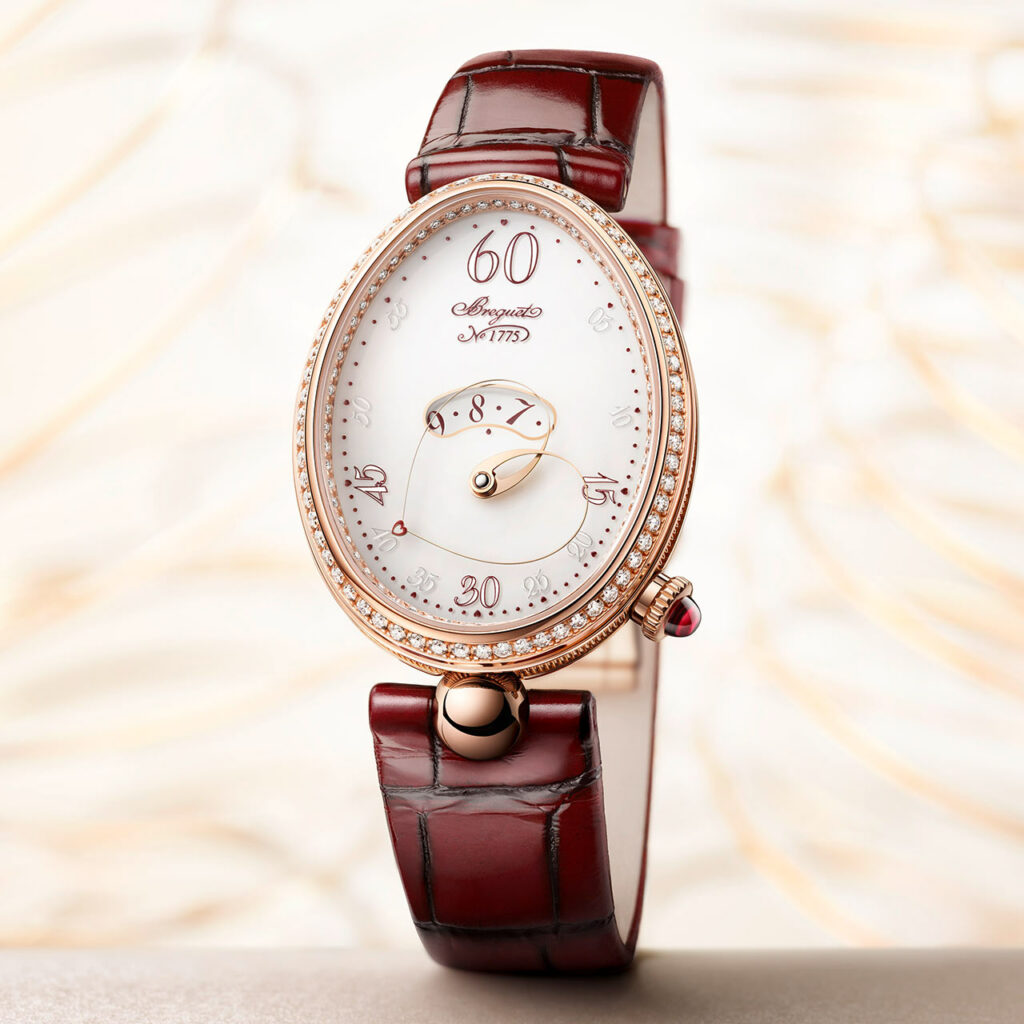 Breguet has a unique knack to designing its watches. It can take historical designs from centuries ago and apply them to brand new models without ruining the look. Their watches look both antique and modern simultaneously, and that's a tough thing to do. It's why they're my favourite.
Visit Breguet here.