Despite sometimes appearing to be a luxury version of RoboCop's Omni Consumer Products, Bulgari has had a range of watches since the mid 20th century and is not new to the market by any stretch of the imagination. One of their key strengths is their fine jewellery, or haute joaillerie, section. Believe it or not, Bulgari first got serious about watchmaking with a jewellery product based on their Serpenti bracelet. The serpent's seduction dates back to the times of Ancient Greece, where it supposedly represented wisdom and health. In 2020, Bulgari shows off just how well it is doing with a new Serpenti piece which features the world's smallest tourbillon movement.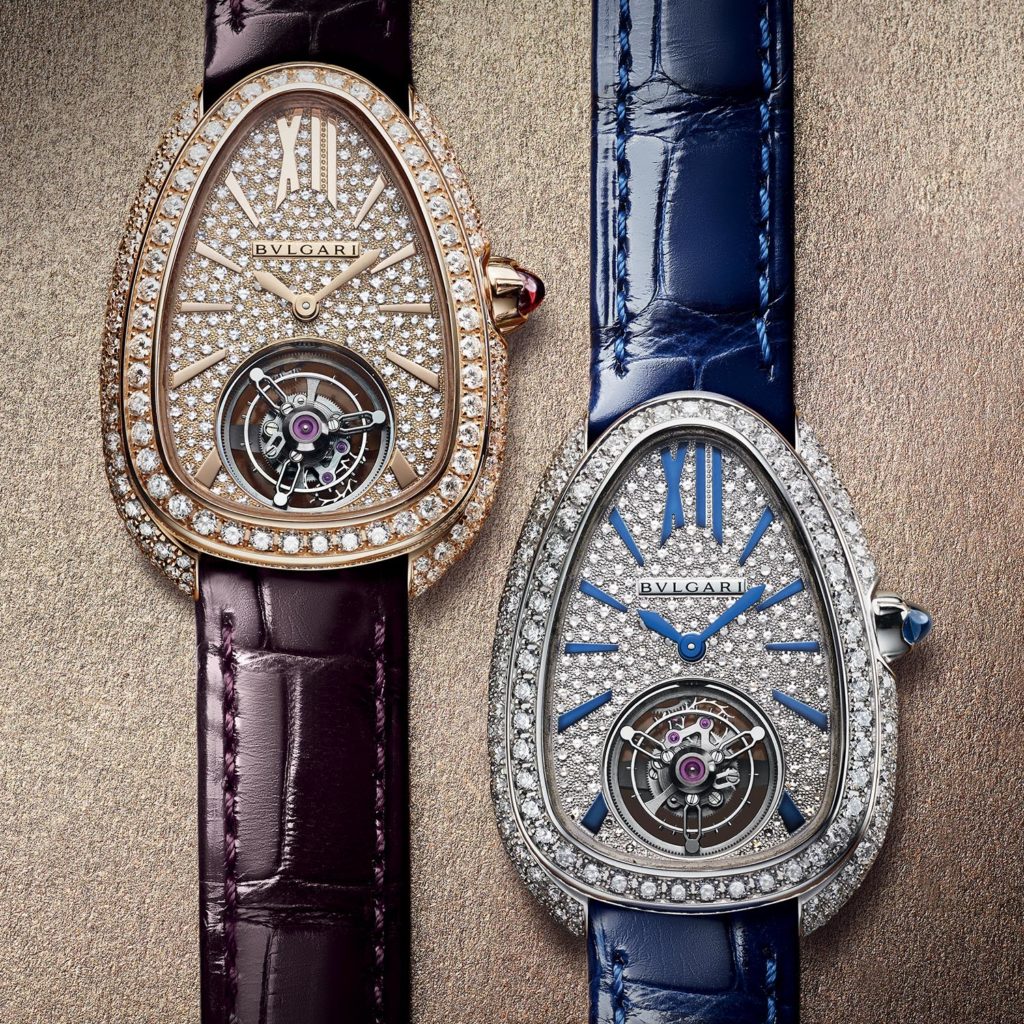 That last part probably caught your attention like it did mine. The calibre BVL150 needs to be a very special movement due to the piece it's put in. It couldn't be round because the placement of the watch (in the serpent's head) means that there wouldn't be enough room to fit it all in even with Bulgari's expertise at miniaturisation.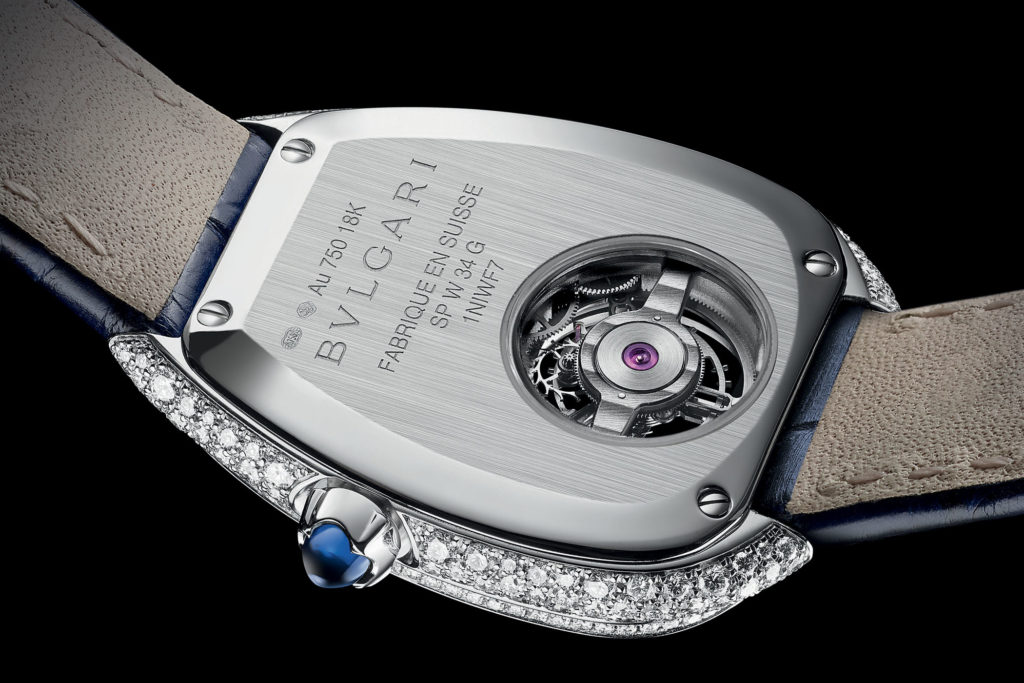 Despite appearing to be somewhat tiny, this movement is still highly decorative with Côtes de Genève finishing along with some straight graining work on certain components too. Even the crown stem has had to be repositioned to accommodate for this different shape, and it's off-kilter by six degrees. Yet, despite measuring only 22mm x 18mm x 3.65mm, the BVL150 calibre still features a 3Hz tourbillon and 40 hours of autonomy. You can even see through the tourbillon and the back of the watch thanks to a small piece of sapphire behind the tourbillon cage.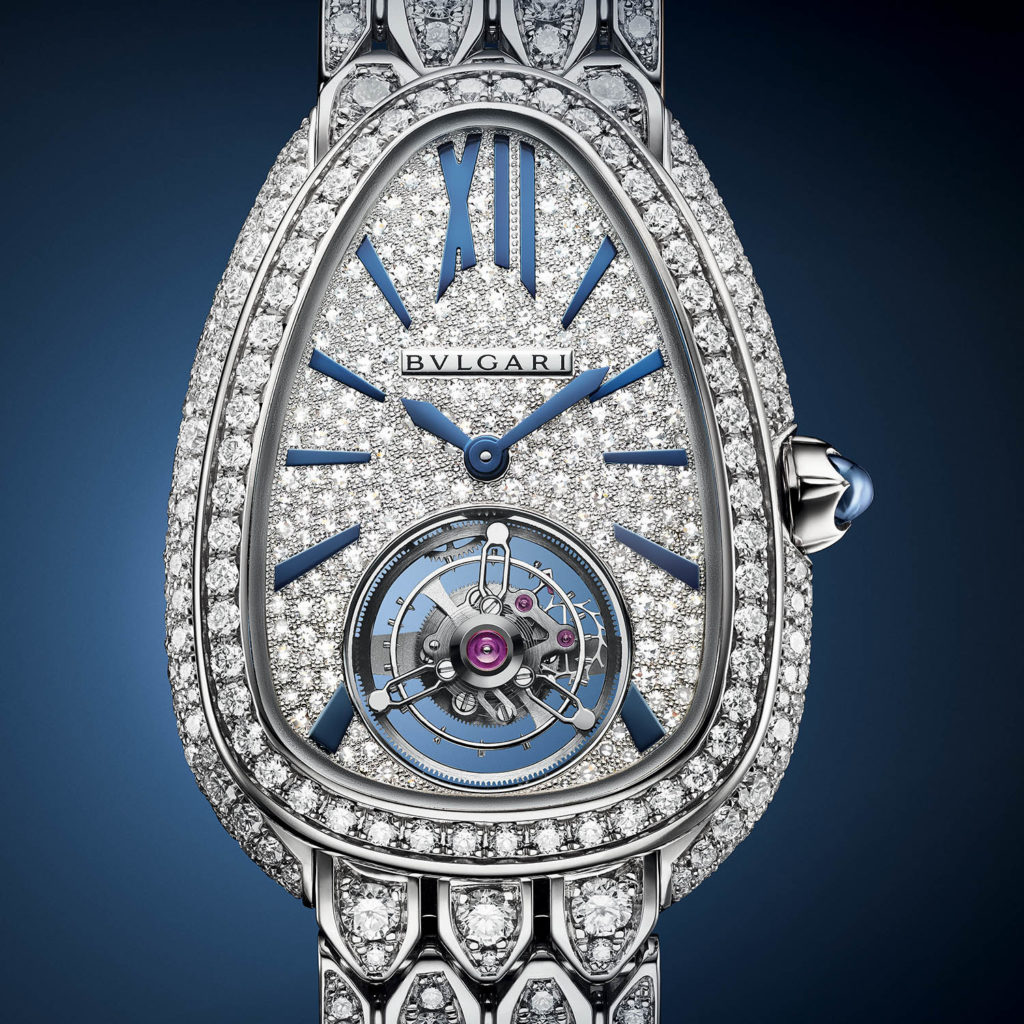 There are currently going to be three versions of the new Serpenti Seduttori Tourbillon watch. One of them will use a rose gold case (ref. 103257) with a ruby cabochon in the crown. The other two will use a case made of white gold along with a sapphire cabochon in the crown. All of the watches will measure at 34mm across by 8.9mm thick. The extra thickness compared to the movement is needed for the diamond settings, which all three watches have. On the case and dial, there are a total of 299 snow-set brilliant-cut white diamonds, while a version of the while gold watch (ref. 103262) also has a bracelet crafted from white gold and diamonds too. 
The pricing for these is:
Ref. 103257 (rose gold, leather strap) – $78,000
Ref. 103260 (white gold, leather strap) – $82,000
Ref. 103262 (white gold, diamond bracelet) – $151,000
Visit Bvlgari here.