One of the world's favourite modern watchmakers is Bulgari, despite the fact that Bulgari's not a new brand and they've been making watches for ages. I say it's a modern watchmaker because they're known in the watch world for their very newest watches, the super-slim Octo Finissimo springs to mind. One of their more eccentric collections is the Aluminium, which is super-lightweight and relatively affordable. This late 1990s design was revived by Bulgari in 2020 and seems to be popular with watch fans, there are always positive comments on our articles covering Aluminium models.
This latest version is named after, and inspired by (slightly), Amerigo Vespucci, the 15th-century Italian explorer who theorised that the land Christopher Columbus discovered was itself a continent rather than being part of Asia. That land was America, and Amerigo is the origin of that name. The watch isn't just a tribute to him, but to the Italian naval training ship bearing his name. Built in 1930, the Amerigo Vespucci is an 18th-century style ship that the Italian Navy uses to train its newest recruits in the art of sailing a ship without the aid of modern digital equipment. Mariners are expected to be able to use compasses, sextants and the stars to navigate the 101m ship, and are expected to learn how to operate its 26 sails and 30km of hemp rigging. Of course, it has been modernised a bit so there's radar and also diesel electric generators.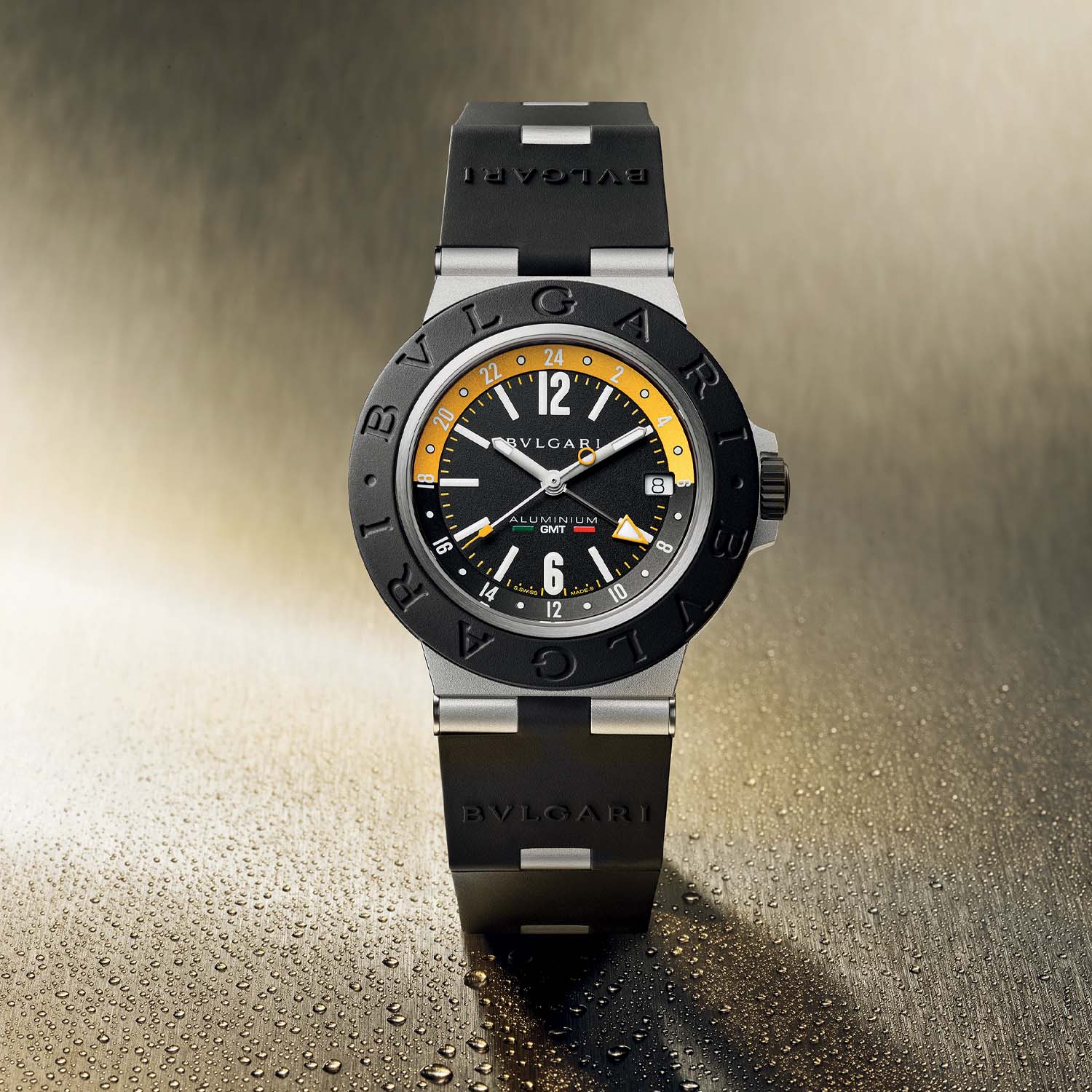 The colours of the ship, black with white and gold trim, translate onto the Bulgari well. The 40mm x 9.7mm aluminium case features a black Bulgari-branded rubber bezel. Also contrasting the silver aluminium case is a DLC-coated titanium crown. This and the caseback seal the watch to a maximum depth of 100m.
The dial is clear and easy to read in the photos, and that gold colouration works well on the GMT bezel. The deep black dial looks fantastic and contrasts with the golden minutes track and details on the hands. It's a shame the date window isn't black like the rest of the dial and with a gold number on, but it's a minor detail.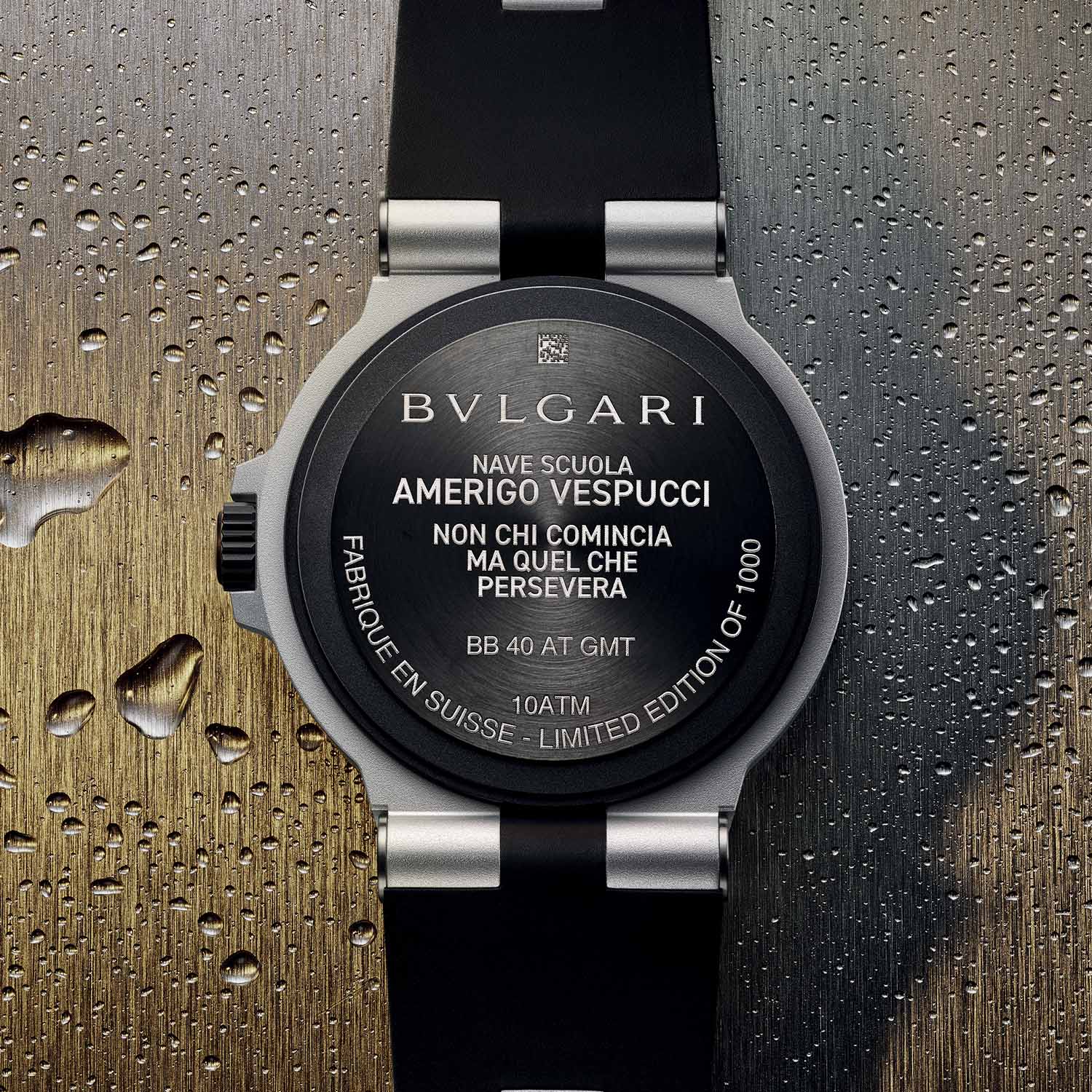 Inside is a Sellita SW 330-based BVL 192 calibre. It also has a 50-hour power reserve and 4Hz beat rate with the GMT function. It's secured under a caseback with an engraving Non chi cominicia ma quel che persevera, which means "Not he who begins, but who preserves".
Limited to 1000 examples, this watch is on sale for €3950.
Visit BULGARI here.