As the world-renowned footballer Cristiano Ronaldo graces the headlines with his unmatched prowess on the field, there's another aspect of his life that's garnering attention – his passion for luxury watches. CR7's bombshell performances on the field, combined with his ferocious striking ability, have rightfully earned him numerous titles and nicknames like "El Comandante", "The Phenomenon" and "Rocket Ronaldo" just to name a few. But behind the scenes, he's also gained fame as a watch enthusiast and collector, boasting a collection of some of the most sought-after timepieces in the world.
The latest bombshell news from the world of football to the realm of luxury watches is that the football superstar is taking his love for luxury watches to the next level as he joins forces with Chrono24 and has just become an investor in Chrono24, the world's leading online marketplace for luxury timepieces. This significant investment is part of Chrono24's Series C round, which was led by Bernard Arnault's family investment company, Aglaé Ventures. The company is today the leading online marketplace for luxury watches, and Ronaldo's involvement will only help to accelerate that growth.
Ronaldo is also a frequent user of Chrono24, and he has said that he is "thrilled" to be a part of the company's future. "As a long-term watch collector and regular user of Chrono24, it's a pleasure for me to become a shareholder in the company. Chrono24 unites millions of watch lovers from around the world to share their passion," Ronaldo said in a statement. "That global unification is something I know well and am thrilled to be a part of."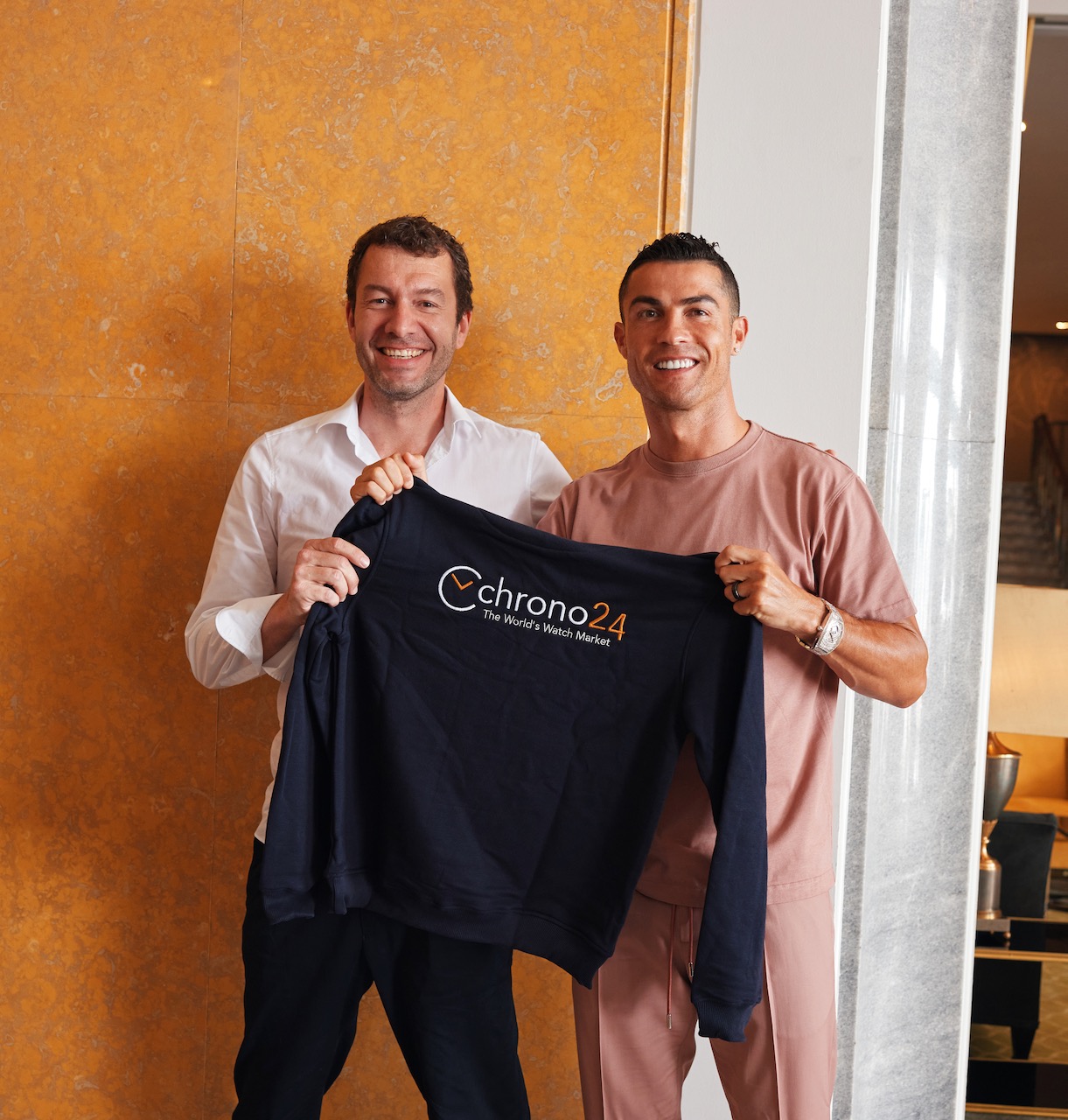 Chrono24 CEO Tim Stracke said that Ronaldo is "the perfect teammate" for the company as it moves into its next chapter. "No one brings passion for luxury watches to the world stage quite like Cristiano," Stracke said.
According to Forbes' latest report on the highest-paid athletes of 2023, Ronaldo earned a staggering $136 million last year from his contracts with Manchester United in the UK and Al Nassr in Saudi Arabia, in addition to various endorsements – setting a new record for soccer players. He was also recognized as the most marketable athlete of 2022 by SportsPro.

The investment from Ronaldo is a major coup for Chrono24, and it is a sign of the company's growing importance in the luxury watch market. Chrono24 has been a pioneer in the digital marketplace space, and it has forever changed the way people shop for luxury watches.
The company's platform offers accessibility, transparency, and connectivity to enthusiasts that spans the entire world. This has made Chrono24 the go-to destination for buyers and sellers of luxury watches.