German brand Glashütte Original is well known for making some nice luxury dress watches. Whether you are someone with classic tastes or someone who likes more modern designs, Glashütte Original has you covered. Till now, the Glashütte Original dress watches were accompanied by either a leather strap or a stainless-steel bracelet, but now the Teutonic brand has introduced a couple of new nylon straps to give their dress watches a slightly sporty demeanor.
Before we look at the strap options, let us talk a little about the watches that the straps have been designed around. A quick look at Glashütte Original catalog is all it takes to know that the brand's elegant watches reside under the Senator and Pano collection. The Senator comprises classically styled watches with dials characterized by Roman numerals paying a tribute to the traditional German watchmaking craft. The Pano collection, on the contrary, exhibits the brand's modern take on dress watches and features watches with asymmetric dial layouts. Watches from both collections are powered by beautifully decorated in-house movements, and there are plenty of case materials to choose from as well. Overall, you can't go wrong with either a Pano or a Senator.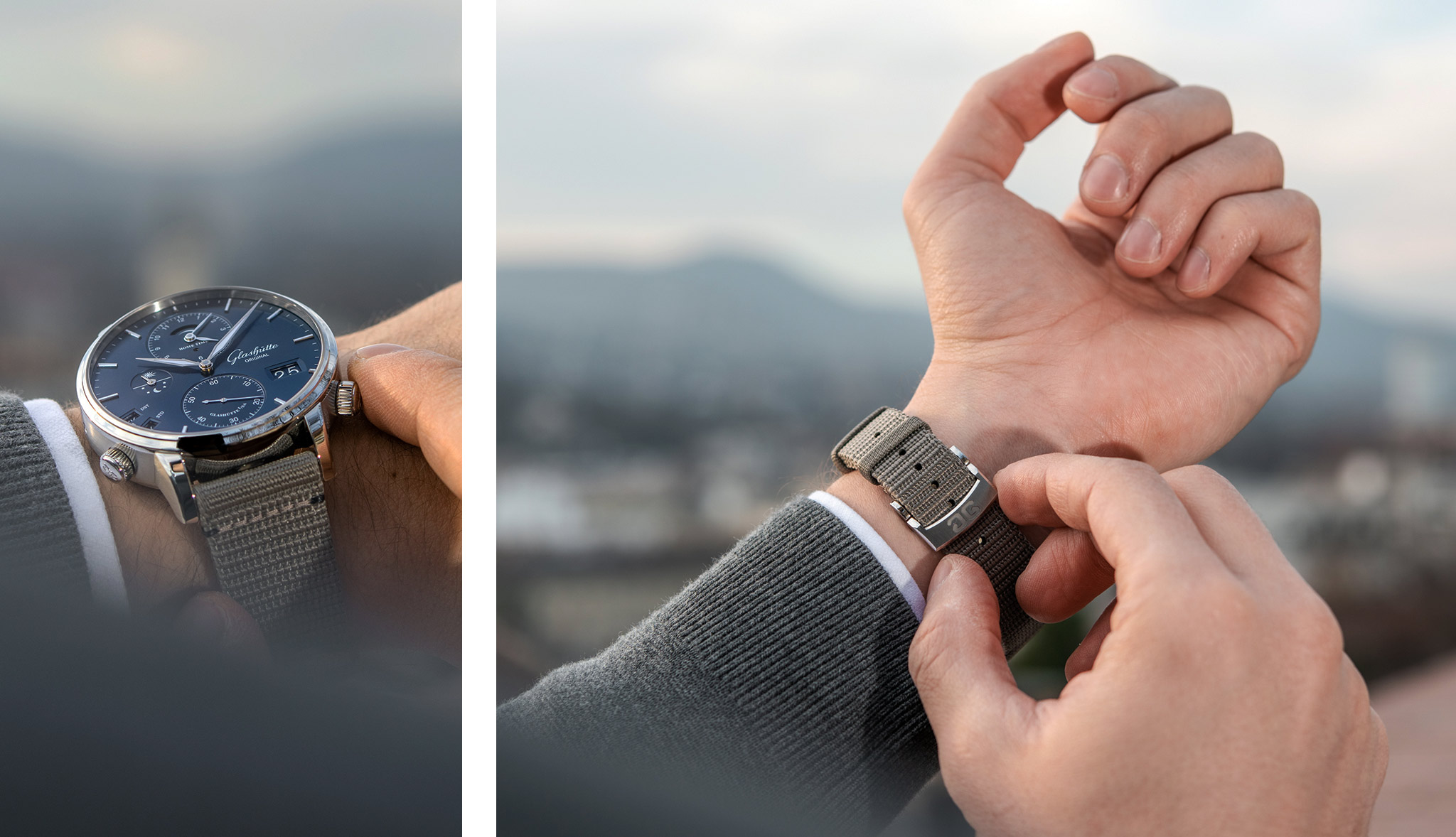 Introduced in light grey and a dark blue shade, the new synthetic straps give Glashütte Originals classic watches a sporty flair. Both straps feature a refined weave and texture that lends dress watches a casual character. Made from high-quality nylon these straps are highly pliable and should offer great wrist comfort from the word go especially when compared to some leather straps that take a while to soften. They are also highly water-resistant which means that you don't need to worry about the strap getting damaged while washing hands or even during sultry weather. Both straps have also been given black contrast stitching on the top that gives them some added personality.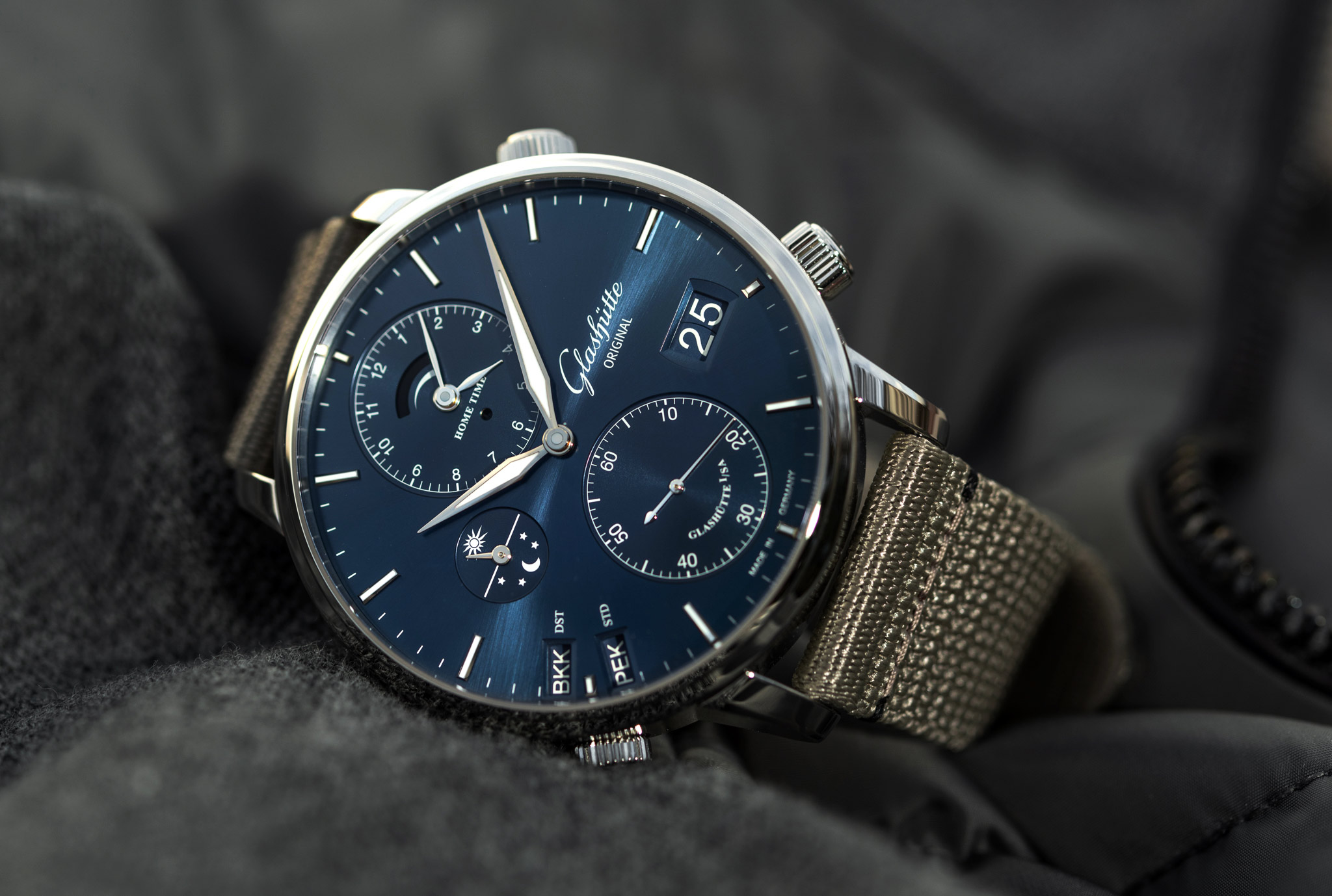 Overall, the new synthetic straps from Glashütte Original bring more versatility and wearing comfort to the brand's elegant wristwatches. Prices for the straps have not been revealed yet and we will update this space as soon as we have the relevant information.