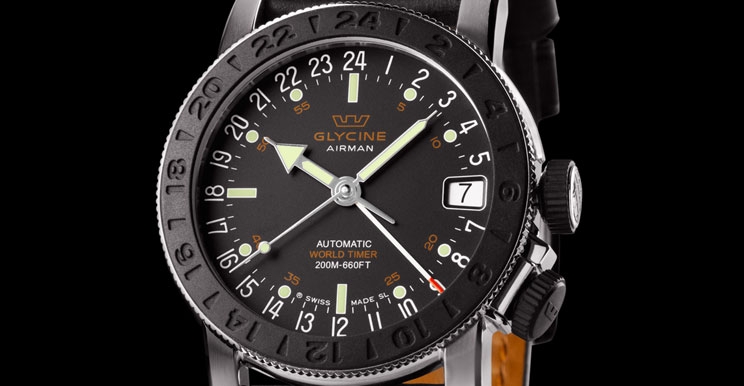 Airman 17 « SPHAIR » and Airman 18 « SPHAIR »
The pilot's watch for professionals
In good time for its anniversary, the popular Airman 17 has been given an elegant facelift without losing the typical DNA of a genuine Airman in the process.
The new version is somewhat lighter and more elegant than its predecessor and is being offered in classic steel versions with blue, black and white dials. In spite of this, the « SPHAIR » has an impressive diameter of 46 mm and the slightly more unassuming AIRMAN 18 – 38 mm.
The high point of the new AIRMAN 17 « SPHAIR » has to be the attractive steel version with a black rotating bezel, crown and rotating bezel holder in rubber.
The new version features an automatic rhodinised Swiss movement which is available either as the version with two 24-hour time zones (Purist) or as a 12-hour time zone with two extra 24-hour displays (GMT).
The new AIRMAN 17 « SPHAIR » is on the market at prices from 1990 Swiss Francs. The recommended guide price for the basic model of the AIRMAN 18 « SPHAIR » is 1890 Swiss Francs.
A genuine pilot's watch, which will not only impress in the air, but also on the ground!