Watchmakers around the world are wising up to the idea of having their watches speak about their ethics as a business. Whether that's cleaning up the oceans, treating other human beings with fairness and dignity or recycling materials. It's the latté (sorry, bad pun), which is the inspiration for Hublot's newest and most daring piece, the Big Bang Unico Nespresso Origin. That's right, Hublot has teamed up with Swiss coffee giant Nespresso which is known for its home-ready coffee machines that use single-use pods to serve all kinds of coffee in the home, providing convenience and great coffee.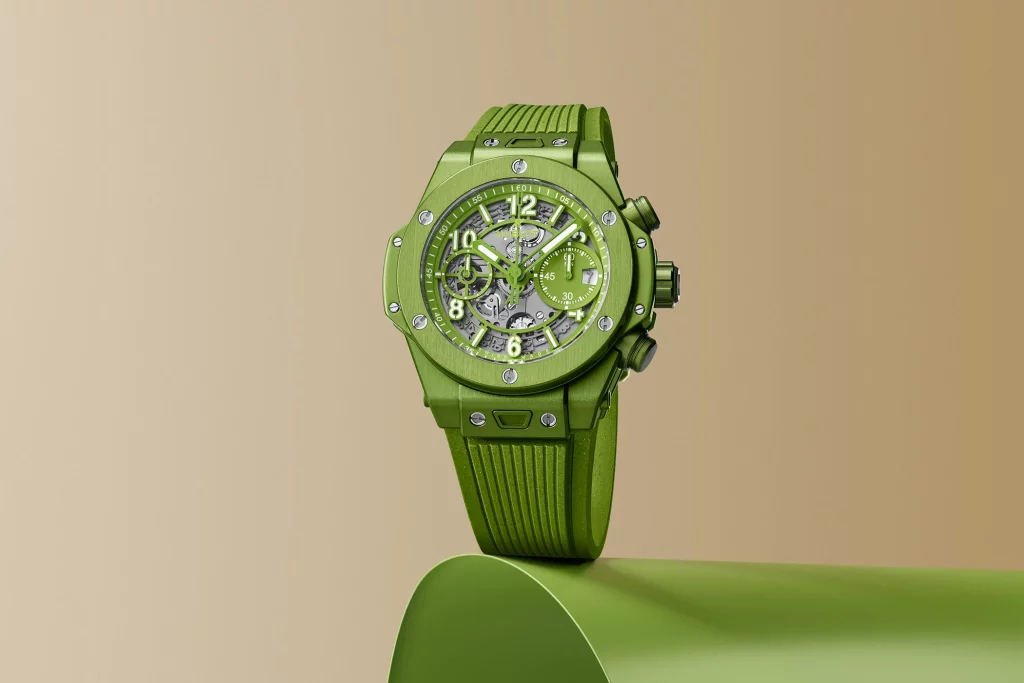 The watch shares the same dimensions as other Big Bang Unico chronograph models, such as the Summer 2023 edition we covered not too long ago. The watch's case is 42mm x 14.5mm and is very, very green. The green is deliberate, of course, it's the result of the anodization process which creates a strong outer layer on the watch. The case, bezel, crown and pushers are all made of recycled aluminum, of which about one-third are recycled Nespresso pods. Water resistance is still 100m, though.
Don't worry, the coffee grounds were removed before that happened so you won't get funny-smelling watch cases. The grounds were instead used to make the green rubber strap the watch comes with, although I still wouldn't expect to be able to smell anything funky from it. There's also a Velcro fabric strap made for Hublot by Nespresso's partner firm SingTex which also uses coffee grounds to make fabrics.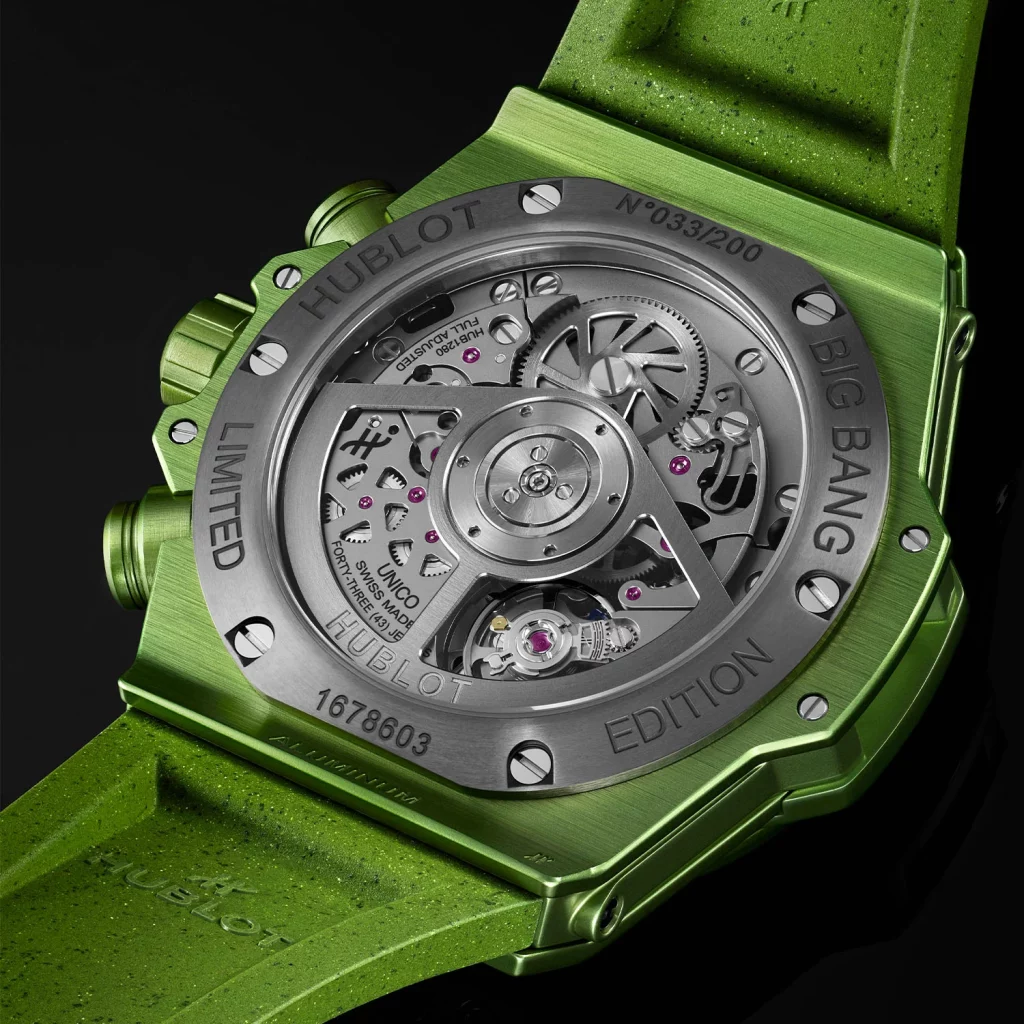 Inside the watch is the self-winding calibre HUB1280 UNICO, which has an industry-standard 4Hz beat rate, 72-hour power reserve and flyback chronograph with column wheel chronograph and a date feature. Visible through the front and back, the movement has an industrial charm, rather than the classic stripes and bevels we're used to seeing.
Hublot is making only 200 of these subtly branded watches. No, seriously, the only mention of Nespresso anywhere on the watch is their logo on the crown. The price is set at $24,100 before sales tax.