For the 200th anniversary of F.A. Lange, we get to have the new A. Lange and Söhne 1815 in honey gold. This is a remarkable high-end watch that is part of the traditional collection of A. Lange and Söhne exemplifying elegance for dressed occasions. Note that for me the Saxonia release is just extremely understated but is totally worth it, but the 1815 deserves to be loved for its minimalistic appeal which totally translates to being adorable and indeed a collector's watch. Forgive me but when we're talking about high-end watches, I would just like to make sure that you're enjoying your time reading my blurbs.
So what's with the honey gold? It's a proprietary alloy designed to look as inconspicuous or discreet as possible with a strong highlight on elegance. Personally, I like its soft tone making it look classier and fascinatingly warm. Gold is a warm color but pour a bit of honey on it, then you get a softer hue, the chemists at the Lange did think about this perhaps. Kidding aside, at 40 mm the case deserves applause since cramming the in-house movement inside that standard size is quite amazing, we'll get to the power source later on. As for me, the case is simply admirable with a neat design and absolutely stunning lugs, bezel and a gorgeous crown with just the perfect size. There is a harmony in the case for which I so much love. Nevertheless, I'm sure that we can agree on something since this watch is rightfully elegant by all means.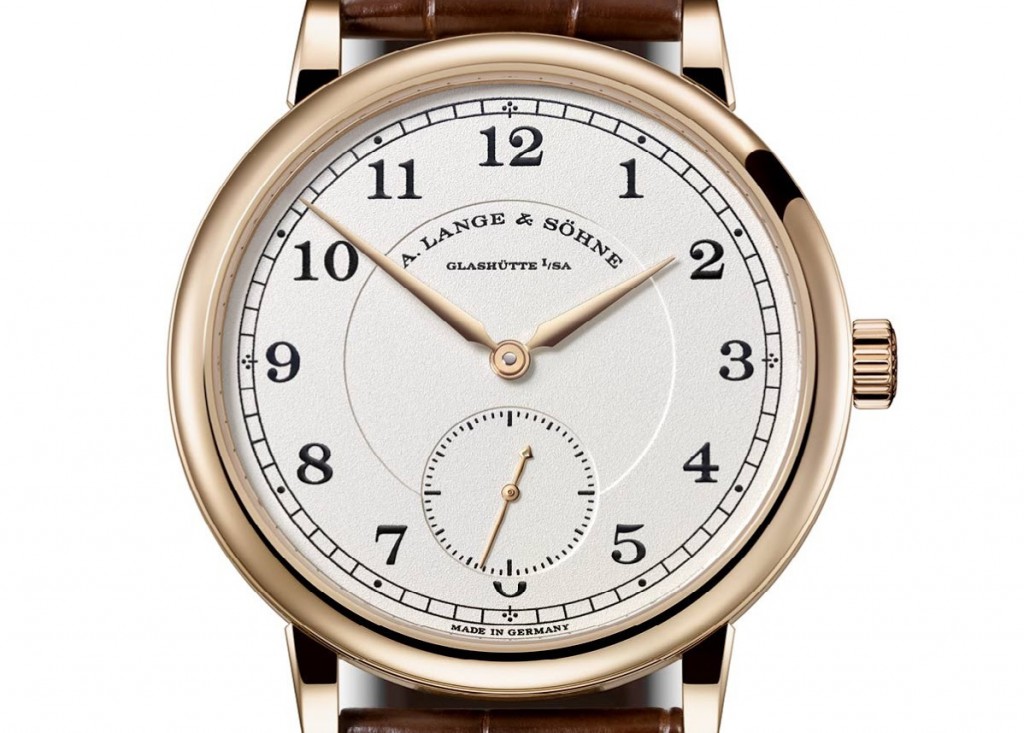 The dial comes in a silvery tone with a brass like texture giving it a high readability. The new 1815 watch takes inspirations from the historic observation watches and marine chronometers note that such devices are designed to have maximum readability over time which is very significant indeed for a 200th-anniversary celebration and rightfully so. The new 1815 watch follows the traditional 3 hand time presentation. The seconds is displayed at the discreet subsidiary dial at the 6 o'clock giving the watch a more subtle classic feel. With its honey gold hands, I bet you'll agree that it's definitely an eye candy. Pretty much everything is expected like the railroad minutes and large Arabic hour markers.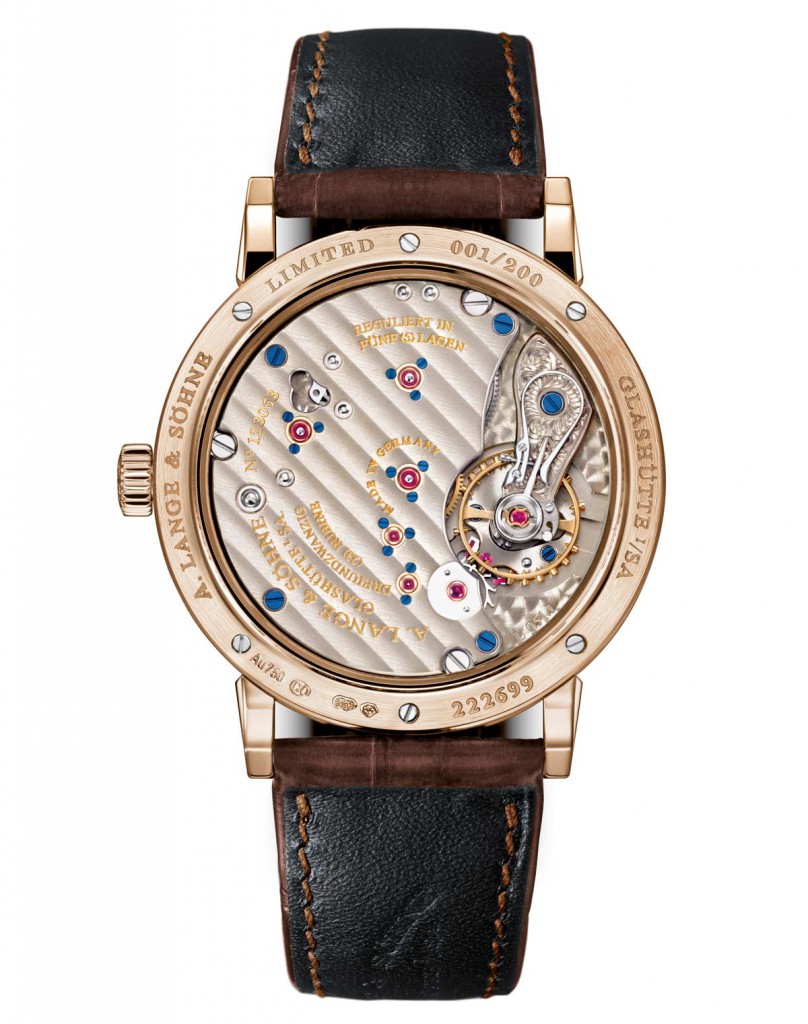 What makes the new 1815 tick is the inclusion of the manually wound Lange manufacture calibre L051.1 movement. It has a large diameter that surprisingly fills the 40 mm case. There are unique combinations involved with the movement like the typical German three-quarter plate made of untreated German silver which according to watch enthusiasts is not really made of silver at all. You can also find a hand-engraved balance cock enforced in the movement along with the Lange classic screw balance, the precision beat-adjustment system sporting the lateral set screw and whiplash spring and the remarkable five gold chatons secured by thermally blued steel screws for the perfect stability. This 2 barreled movement is capable of delivering 55 hours of power reserve. With 200 pieces, I'm sure all Lange collectors are vying for this especially made limited edition. And you get to wear this in a very elegant genuine leather strap of course. This special edition will have a retail price of $33,500.
For more info, please visit alange-soehne.com
JOVAN KRSTEVSKI – FOUNDER, PROPRIETOR & EXECUTIVE EDITOR
Watch collector, aficionado and an Event profile in the Swedish nightlife. He launched Watchgeek back in 2011, which is now known as WristReview and is one of the most widely read watch blogs on the Web. He quotes 'WristReview is a site to help people find, explore, discover and enjoy wristwatches.'  His passion jump started in his early teens when he was given his first mid-range wristwatch which was an Omega Seamaster. Since then he has always been in love with wristwatches! Besides WristReview, he also writes for a number of publications. Read his articles here