Welcome to day 1 of our coverage of Watches & Wonders. Unlike previous years, one of the team is here in Geneva covering the newest watches and writing their thoughts down. That someone is me, by the way. Yes, I've asked all the dumb noob-ish questions such as "do I need to make a reservation now?" for the reservation-only restaurant and "can I use my laptop at the bar?", the answer is yes because I'm sitting here writing this at one of the many free bars dotted around Geneva's Palexpo.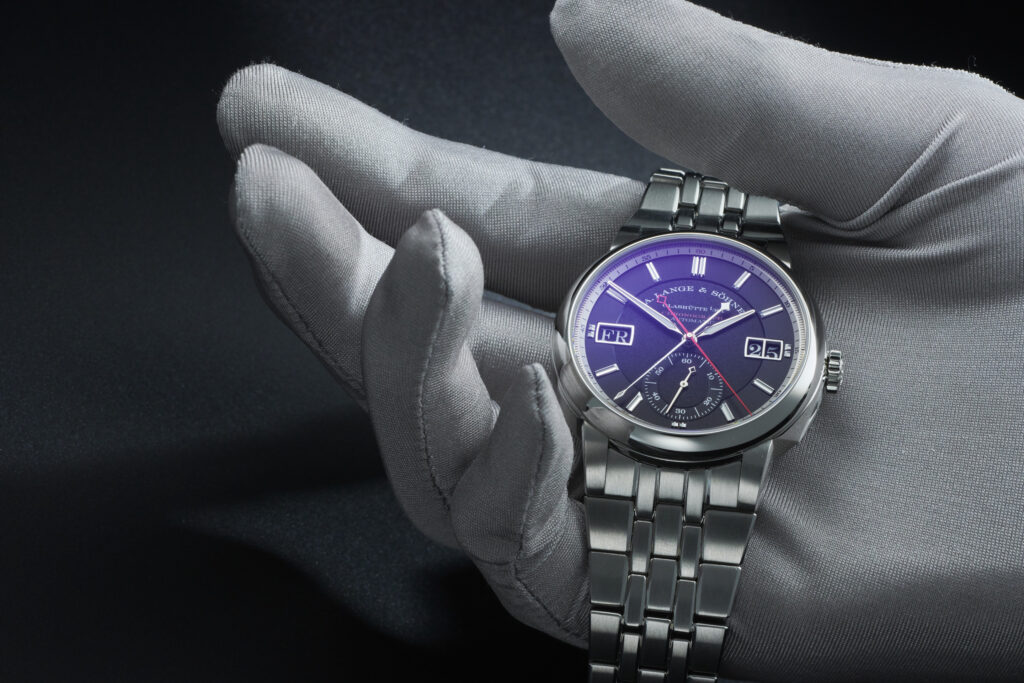 The first watch of our coverage this year is A. Lange & Söhne's sparkling new Odysseus Chronograph ref 463.178. With a stainless steel case measuring 42.5mm x 14.2mm, this is the first time we see A. Lange & Söhne doing a new complication for the Odysseus. Of course, it had to happen at some point.
This watch features the brand new self-winding calibre L156.1, which took A. Lange & Söhne six years to perfect, according to Director of Product Development Anthony de Haas. This movement features a column wheel chronograph with a vertical clutch. De Haas stated that the team wanted to perfect the feel of the chronograph pushers, which flank the crown. To do this, a new type of lever design was made to engage and disengage the chronograph, this gentler action is much more mechanically sympathetic than traditional chronographs. This also gives it a soft reset, where the hands wind forwards or backwards gracefully (a symmetrically-shaped heart cam controls this). This is an entirely different chronograph system from other A. Lange & Söhne models.
The Outsize Day Date system is also different from other models, partly because of its novel control mechanism. To keep the 120m water resistance, A. Lange & Söhne utilises a clever control system built into the crown. In the standard position, the pushers on the side of the watch control the chronograph. When unscrewed and pulled out to the first position, the pushers now switch to controlling the Outside Day and Date windows. Pulling the crown out once again allows for time setting.
As for when this will be available, I'm not yet sure. There are only going to be 100 "for now", according to de Haas, with the price being around €135,000, which puts this within striking range of watches like Grönefeld's 1941 Grönograaf. I've said before (I think) that A. Lange & Söhne is capable of taking on the independent watchmakers, and the new Odysseus could be the latest evidence of that.