Are you itching to back up another Kickstarter project? If you're asking what's in it for you, well just think about a quality timepiece with a bold design inspired by modern architecture and equipped with Swiss quartz and automatic movement. Now, we're talking and oh you still have plenty of chances to make your pledge and get to own an early edition of a high-quality yet affordable watch.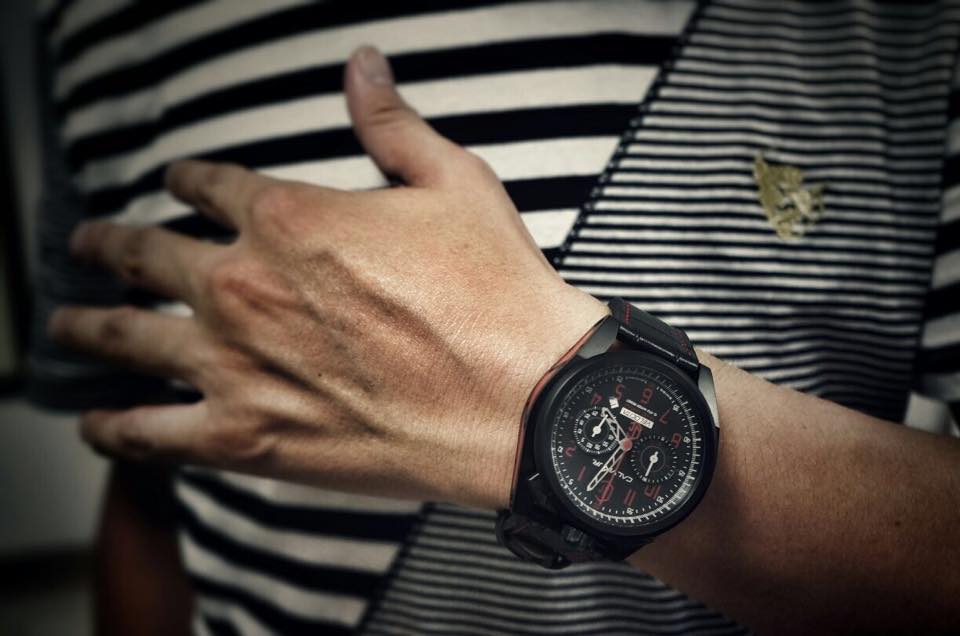 To the uninitiated CJR Swiss Watches has been around as early as October 2014. They claim that their mission is to create timepieces with distinction in the field of being bold and original. That's a rather lofty mission which entails using unconventional design concepts and cutting-edge materials. I'm quite dumbfounded how they could manage the costs and still produce products with uncompromising quality and affordability. Then again, we're talking about the same blooded creators who value mechanical masterpieces like precious arts, so yeah thanks CJR for keeping the love alive.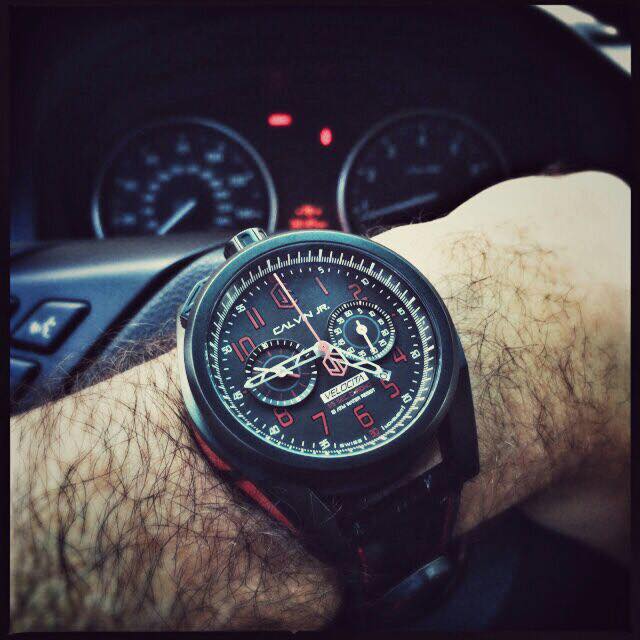 Now let's talk about the nitty-gritty details of the Velocita collection. Velocita borrows so much inspiration from geometry hence the result is a natural watch design. The watches in the collection feature unique and powerful geometric patterns that when matched with great engineering skills always result to beautifully crafted creations. As such, the design is unconventional like placing the crown at the top along with the triangular pushers. Some would find this uncomfortable including yours truly but then, we're talking about a bullhead here.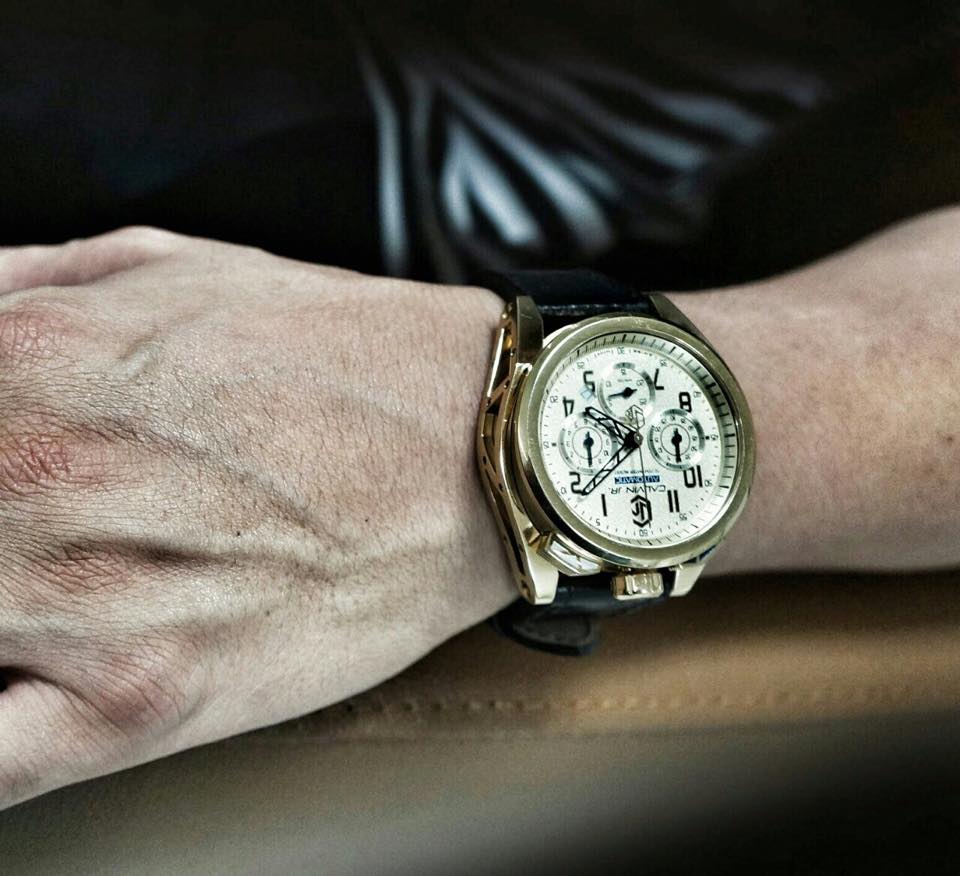 It's comforting to know though that the team has put the highest level of craftsmanship on this project with an indeed bold and original style.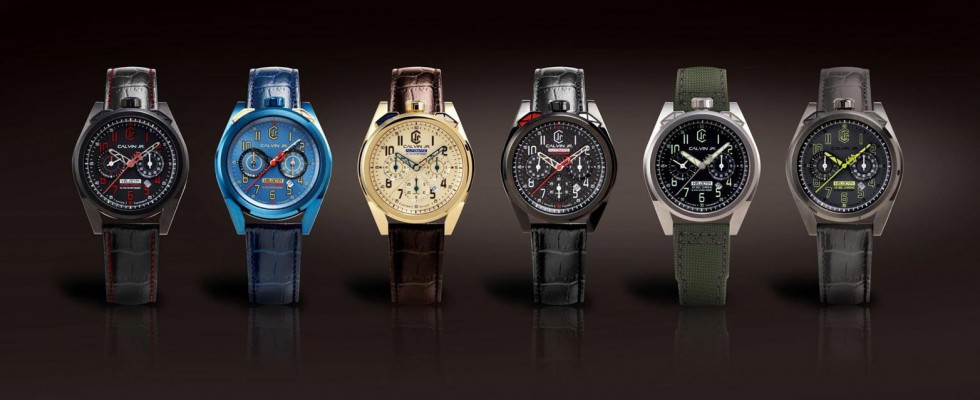 Head on to CJR's Kickstarter page if you want to know how the watches are designed but to save you all the troubles I studied the presentation already. The most important part of the watch is its choice of materials and, of course, the Swiss quartz and automatic movement. They don't come cheap, but you can now get one at an affordable price provided that you're willing to take the bold design of CJR. The inspiration is clearly with strong racing and masculine perspective and that's what I like about it. The only thing I'm quite not so fond of is the separate lug mechanism which is rather screwed to the main case. I like stability and one thing I know is that screwed lugs don't provide everlasting protection and one way or another they succumb quickly to natural wear and tear. However, since they used 316 stainless steel case, I don't see why it wouldn't last. I'm just not that quick to adopting newer ideas.
The dial is also unique and purposely positioned at a 30-degree upper angle at the 12-hour position for an easier time reading all the while showcasing the unconventional spirit of the VELOCITA.  The dials vary by each iteration of the Velocita but everything is in the same place such as the notable date between 4 and 5 and the chronographs at the 9 and 3. The base of the seconds hand holds the CJR brand while the rest are indeed unconventional arrangements of the different elements of the watch. You get to wear these babies in a genuine leather strap and as of this writing, my take is on the Carbon Velocita featuring the reliable Swiss Quartz Chronograph Ronda 3520D movement.
JOVAN KRSTEVSKI – FOUNDER, PROPRIETOR & EXECUTIVE EDITOR
Watch collector, aficionado and an Event profile in the Swedish nightlife. He launched Watchgeek back in 2011, which is now known as WristReview and is one of the most widely read watch blogs on the Web. He quotes 'WristReview is a site to help people find, explore, discover and enjoy wristwatches.'  His passion jump started in his early teens when he was given his first mid-range wristwatch which was an Omega Seamaster. Since then he has always been in love with wristwatches! Besides WristReview, he also writes for a number of publications. Read his articles here.