Grand Seiko is releasing three new watches aimed squarely at the US buyer's market. The three new watches, references SBGA489, SBGA491 and SBGA493, come inspired by another piece of Japan, their swords. The land that brought the world Samurai inspired Grand Seiko to bring us three unique watches based on this history. Of course, when one thinks about the Samurai it's their distinctive armour and their martial prowess that springs to mind first, and the katanas most Samurai would have carried. These curved, single-edged swords are very popular with historians, martial artists, collectors and fans of pop culture, for example, a katana is an unlockable armour permutation in Halo 3.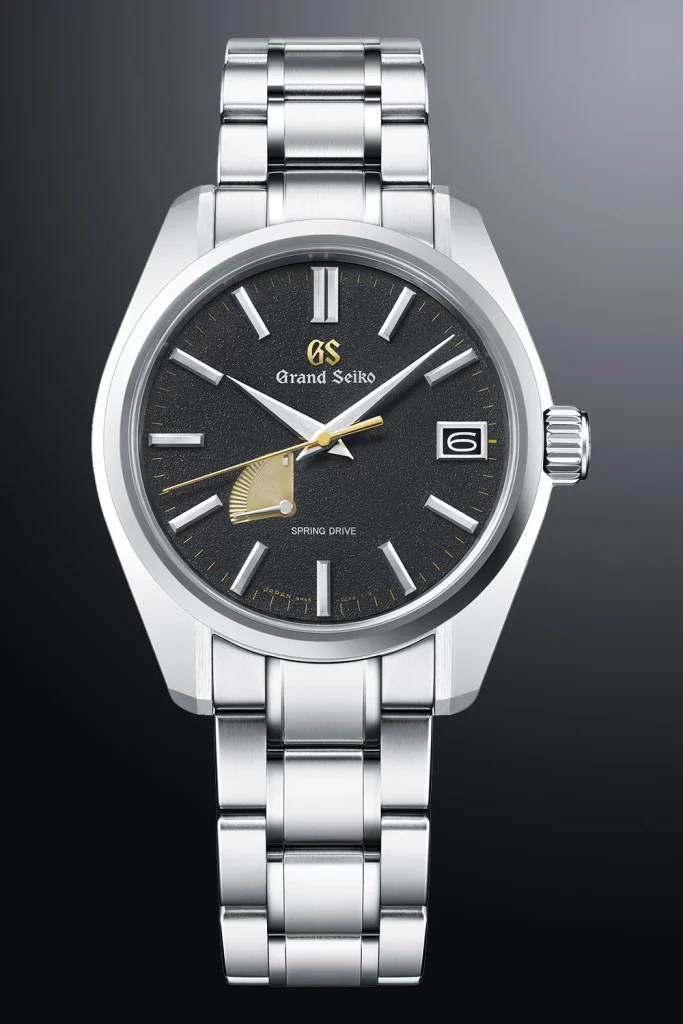 SBGA489
The art of sword making is not lost to the Japanese, and neither is their ability to use their culture to market their products globally. Making a katana is a highly involved process, each sword is made from two types of metal which are expertly forged, folded, quenched, sharpened and polished to perfection, it's easy to see why Grand Seiko is capitalising on this.
SBGA491
SGBA489 and SBGA491 have grainy dials with a golden seconds hand and power reserve indicator. Their dials are subtly coloured and represent the two different types of steel that are typically used in a katana. The dial of SBGA489 is coloured grey, representing kawagene which is a hard type of steel which can be made razor-sharp by a well-trained artisan. If that's not for you, SBGA491 has a dark green dial with the same gold elements as SBGA489. The colour of this watch's dial represents shingane, the softer steel usually used as the core of a katana providing strength.
SBGA493
SBGA493 is a different animal with a uniquely textured dial coloured in red. It keeps the gold details of the other models, albeit with a more restrained power reserve indicator. I imagine Grand Seiko went down that route with the SBGA493 as the dial texture provides more than enough visual details. Grand Seiko says the texture is inspired by the forges where katanas are made, and I think they capture that theme accurately. The dial does look like an explosion of sparks where a hammer has struck hot metal, and the fiery red colour amplifies this theme.
All three watches have identical cases and inner workings. That means you get a stainless steel case measuring 40mm x 12.5mm with brushing and polishing accentuating the details, the brushed and polished bracelet works well too. Inside all three watches is the calibre 9R65 which is an in-house made Spring Drive calibre. That means instead of a traditional balance wheel the regulator is a quartz system which is far more accurate and less susceptible to the strains of daily wear than a traditional balance spring assembly. The movement keeps its mechanical benefits, though, namely the automatic winding and mainspring barrel, plus the charm that only a mechanical movement can provide. The 9R65 calibre is accurate to within 1 second per day and has a power reserve of around 72 hours.
Of the watches, SGBA489 and SBGA491 are permanent members of the US collection and will cost you $5,600, the fiery SBGA493 is a limited edition of 500 examples for the US and each will cost $6,000. For the artistry going into the decoration and the science of the movement, these all represent good value in my eyes.