2023's Only Watch auction is taking place in November this year and over fifty manufacturers have worked tirelessly to bring something unique to the table alongside their regular releases. Some watchmakers, like Furlan Marri, teamed up with others to make their visions come to life, sharing the wide variety of expertise that can only be found so concentrated in a place like Europe. Frederique Constant, like so many others, sought the work of the legendary watchmaker Christiaan Van Der Klaauw to bring their Tourbillon Planetarium Only Watch 2023 into the world.
Christiaan Van Der Klaauw was founded by its namesake in the Netherlands in 1974, and today is recognised as the front runner in making astronomical complications which Mr Van Der Klaauw dedicated his life (and continues to dedicate his life) to creating the most perfect astronomical watches. It was the expertise of Christiaan Van Der Klaauw that brought us the Midnight Poetic Planétarium watch from Van Cleef & Arpels, which was the second wristwatch I wrote about.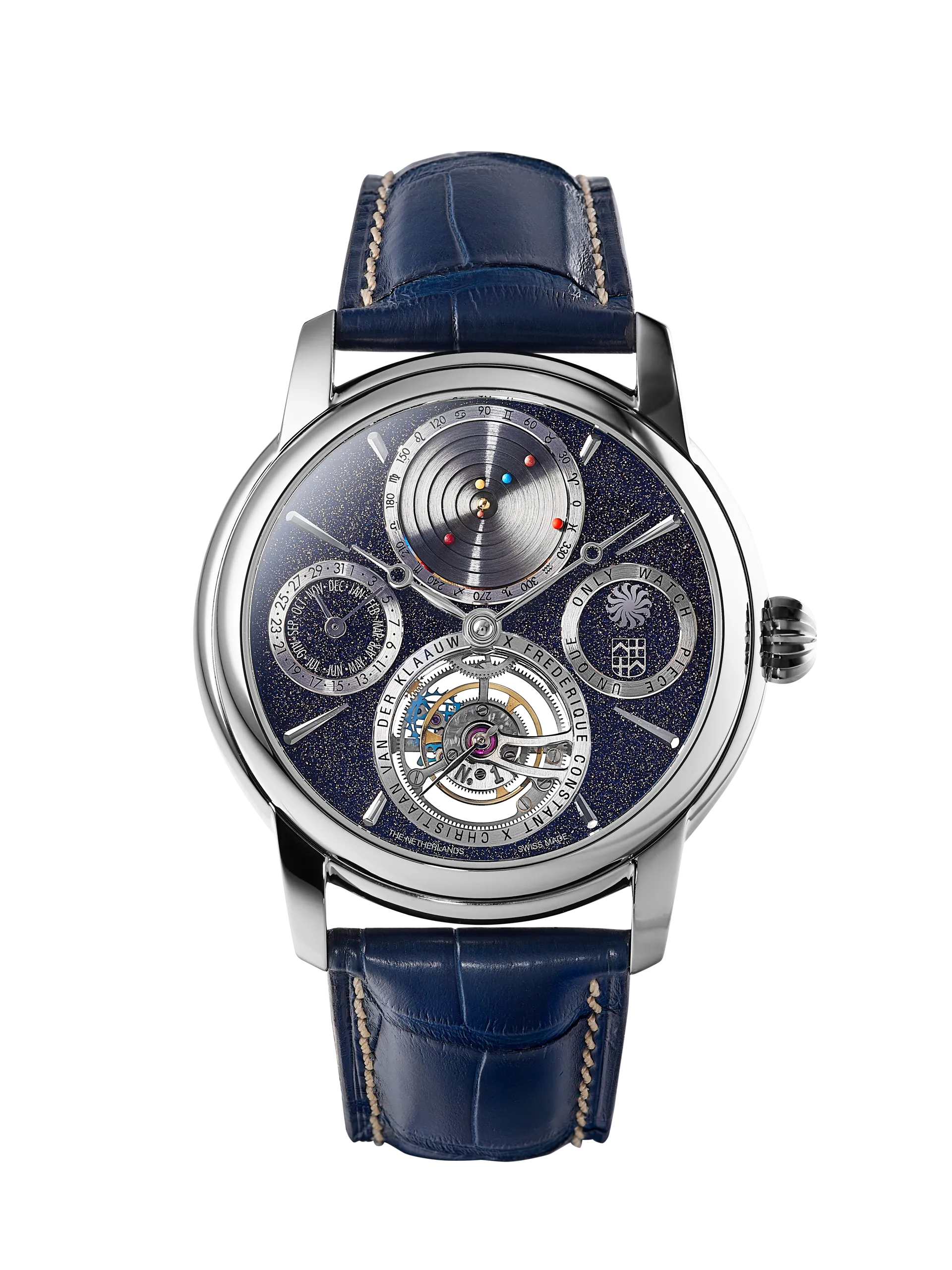 With Frederique Constant, something new was required. In this case, it's the world's smallest planetarium which sits in the subdial at 12 O'clock and, once programmed), knows precisely where the planets are in the solar system in real-time, from Mercury to Saturn. At 3 O'clock is a decorative piece containing the logos of the two names, at 6 O'clock is a one-minute tourbillon. Interestingly, this is the first time a tourbillon has been used in a Christiaan Van Der Klaauw watch, and the first time a Frederique Constant watch has combined a tourbillon and planetarium. At 9 O'clock is a date and month indicator, and all of the dial is set atop an aventurine background recreating a sky so starry Vincent Van Gogh would shed a tear.
Inside the 42mm platinum case is the in-house calibre FC-988 which combines high-quality craftsmanship with high-quality finishing.
The watch is expected to retail for between CHF 90,000 and 110,000. I hope we see more of this from Frederique Constant because they're really picking up the slack left by a slew of wishy-washy vintage re-editions.