Grand Seiko may be seen by some as serious and very straight-laced, focused on beating the Swiss at their own game, but they have a sense of humour and know when to relax a bit. Their latest offering proves that although they are dead set on making the best watches you can possibly buy, they also recognise the need to be able to enjoy life as it is at the same time. To help them celebrate the 20th anniversary of their Spring Drive technology, they've enlisted the help of an old friend that's celebrating its 65th birthday this year, and it'sm a bit of an icon in its own right: Godzilla.
To immortalise the beast even further, Grand Seiko has coloured the dial a deep red colour which is supposed to emulate the red atomic breath that Godzilla can use as a weapon. Sometimes, it's blue, depending on which Godzilla iteration you're looking at, but red look more aggressive and suits this watch better. The dial also has a sunburst finish to it, with broad lines exploding outwards and shimmering under the light. The hands and markers are broad and have lume applied, making it legible both during sunny days and stormy nights where Godzilla may be on the prowl nearby to Tokyo, Seiko's home.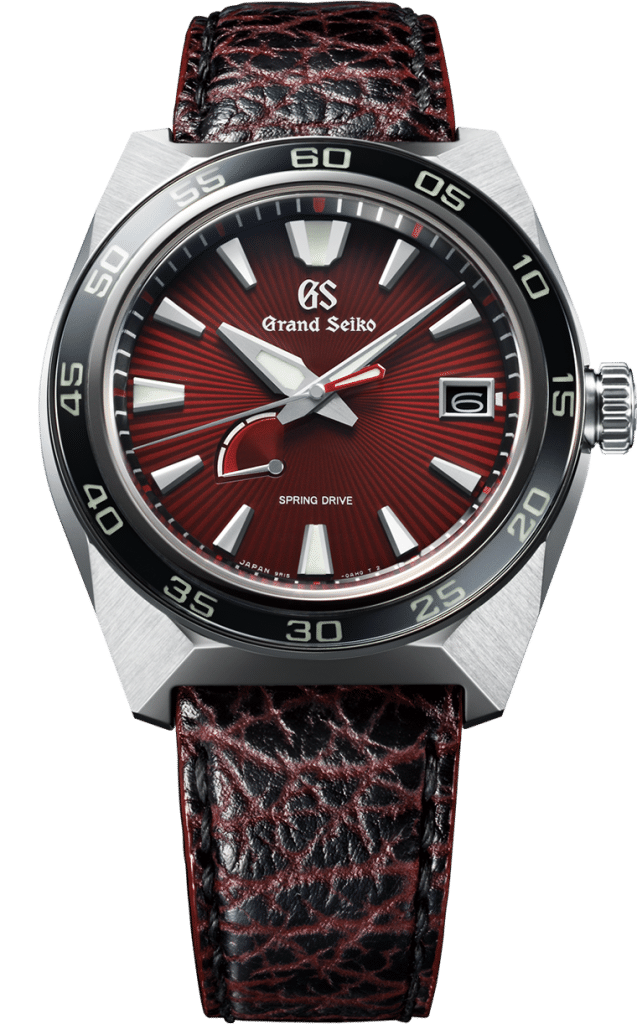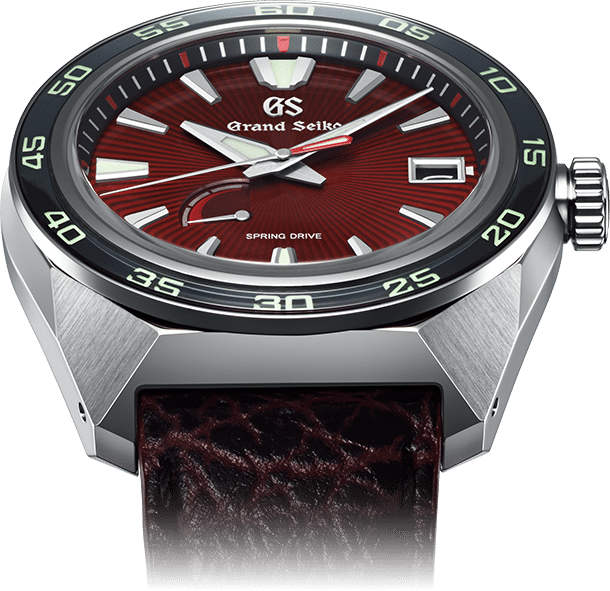 Lurking in the back of the Zaratsu polished titanium case is the Spring Drive calibre 9R15, though it's mostly obscured by a stamped image of Godzilla destroying the Wako clock tower, a landmark in Tokyo and home to a Seiko dealer since the mid-50s. You can make it out, but unless you're a watchmaker, sneaking past Godzilla to take a look will be a challenge.
Instead of using spring barrels and a lever escapement to provide accuracy, the Spring Drive system fuses quartz accuracy with the practicality of a watch that keeps itself wound up all the time. The precision quartz crystal oscillator provides a daily deviation rate of 0.5 seconds, which is far far superior to any COSC or Master Chronometer rated watch. And yet, it still has a 72-hour power reserve, and it's still a resilient movement put inside a sturdy case that'll go down to 200m below sea level. This is a genuinely strong contender for your next watch, even if you're like me and have no real experience with the Godzilla franchise. Even the strap resembles the scales of Godzilla and uses black and red touches to seem as if it's been carved from the very hide of the creature, which in all fairness it might have been. The only scary thing here, though is the €12,700 price. And there will only be 650 made.
Visit Grand Seiko here.