Calling all cigar lovers out there willing to shell out just over $1 million for a cigar box that measures 70 cm long, 45 cm wide and 30 cm high. Please come forward and order yours now since there are only 12 numbered pieces of these to made annually. Wait, what, that much for a cigar box? Technically, it is not just your average cigar box, it is an Imperiali Genève Emperador Cigar Chest exhibiting luxury at its best. Plus, you won't get to love its dynamic splendor without at least knowing your craft, I mean your cigar of course. I'm talking about the best of the best here since this cigar chest practically sports several international patents and houses the impressive 2,675 high-quality components all in one box. Now this is what I call an extreme taste for luxury.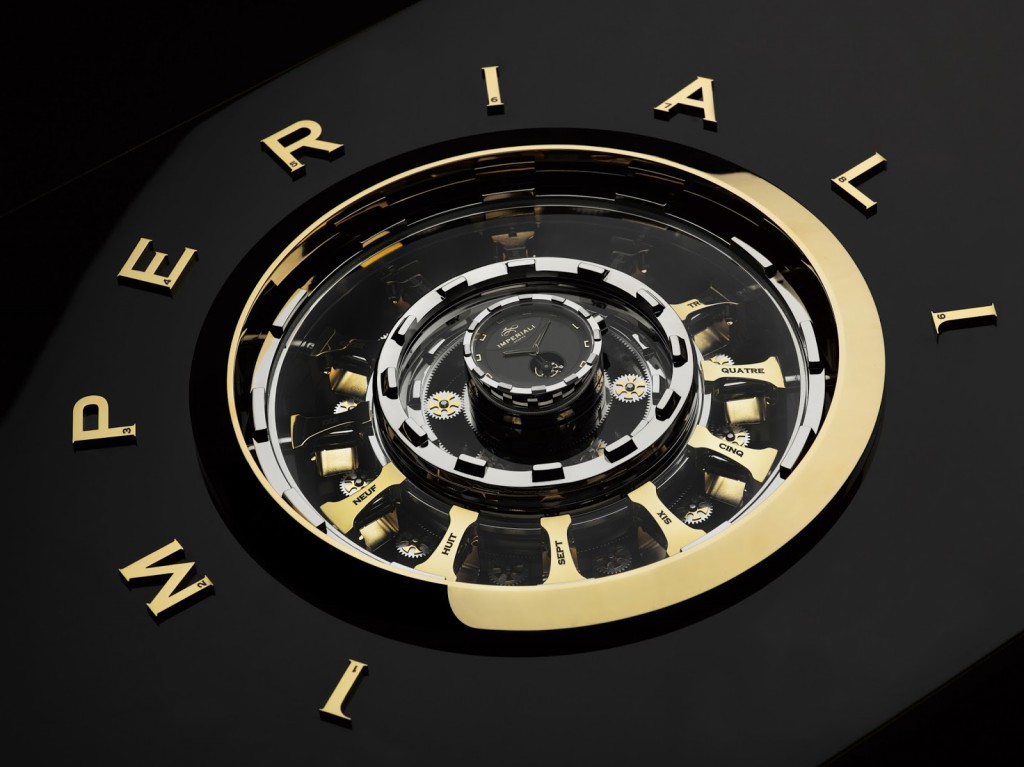 This cigar box is truly admirable even if you're not into cigars. Besides its technical prowess lies into its amazing engineering considering that the founders employed various engineers to solve problem after problems of meticulously providing if not the most awesome cigar experience of all time. It's meant to be savored by all the five senses and it doesn't fall short of this eager objective. Think about its timepiece sporting a flying tourbillon, placed at the centre of the stage, is made from 323 components and comes with a power reserve of 80 hours, that reflects the remarkable Swiss watchmaking skills married with the 27 other trades.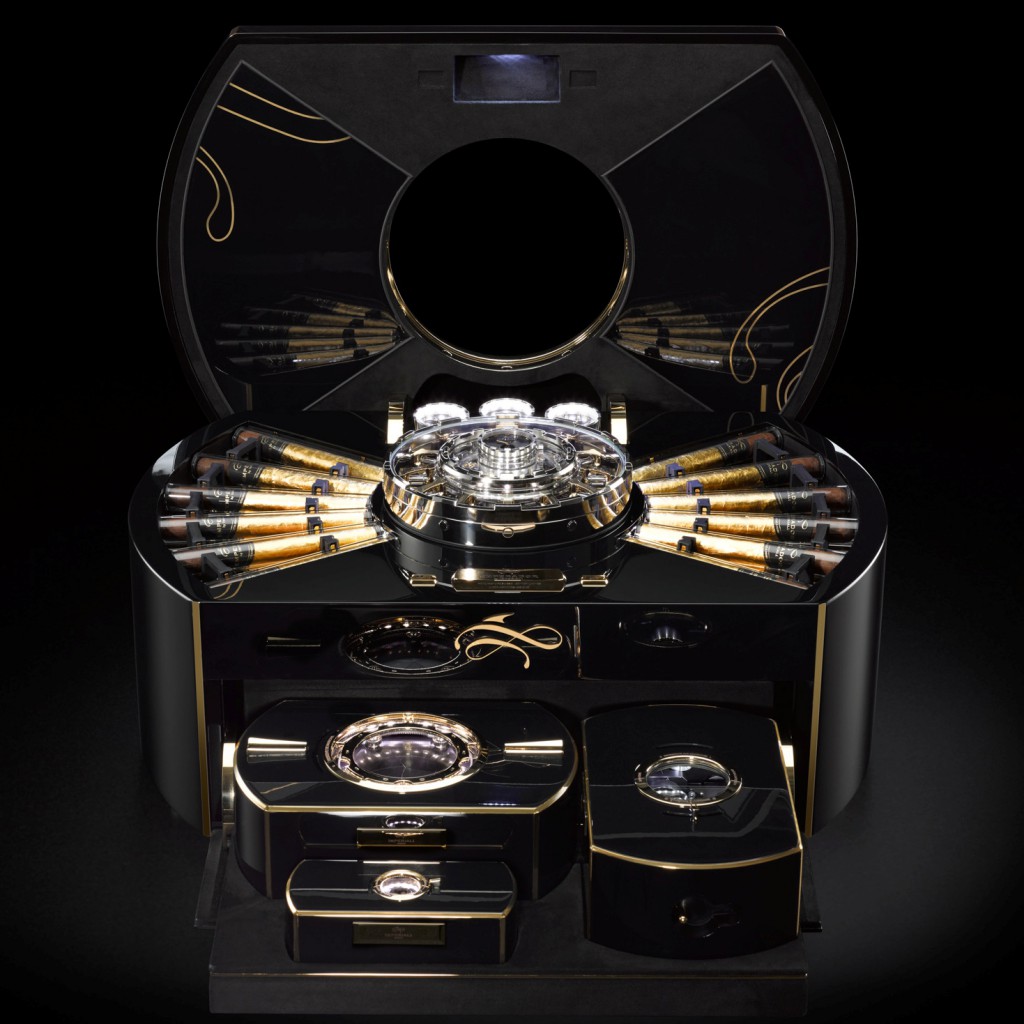 By the way, this superb product is the child of David Pasciuto and Stéphane Nazzal, the guys behind the Imperiali Genève. Basically, their goal is to transcend the bounds of reason by reinventing common objects of interest such as a mundane cigar box. We normally treat it just as a box that contains cigars but what if you can have everything stuffed inside? The Emperador is then born out of necessity shrouded by guilty pleasures such as extreme luxury and a heightened taste for the world's best.
The box sports three accessories which are highly significant for yielding the best cigar experience namely a cigar cutter, a table lighter and an ashtray. Normally, you just have these on your table separately seated in a rather messy fashion. The engineers that I mentioned worked meticulously and painstakingly to make these accessories fit inside the box with superb fluidity.
This cigar box manages itself almost without human intervention. It has its own dynamics for temperature control and information about the number of cigars left after all this is merely a cigar chest topped with an incredible timepiece for a timely cigar experience. Furthermore, the consumer can change the values of the temperatures at will but it does come with the recommended settings.
The most technical of the accessories is the cigar cutter which cuts the cigar either by a guillotine mechanism or by perforation like a cigar punch. These complex operations require six intermingled movements to fully function. That's simply fascinating. Plus you can practically witness how things are done which is incredible in my humble opinion.
Then there is the table lighter that yields the perfect flame for an utmost cigar pleasure. Basically, it nods to the cigar smoker's rituals to achieve perfect cigar taste. Besides the beautiful flame produced, there is a motor that turns the rings offering an impressive rotating opening mechanism.
Finally, the ashtray is the intelligent one since it only opens when it detects the cigar nearing its mouth. It is motorized and lit by LEDs just in case you decide to smoke your cigars under dim lights. As usual, its movements are impressive and incredibly precise.
Perhaps what makes it very interesting for us horology fans is its remarkable movement which literally taps the power from all its moving parts that is then regulated by an electronic system so as not to fry the tourbillon. I will be lying if I say that there is no computer in here since these harmonious mechanical movements wouldn't be possible without the assistance of microchips responsible for automatically managing the cigar chest's complex mechanisms. By the way, did I mention that the 24 exceptional gold-leaf-rolled fine Grand Cru cigars and arranged in individual glass tubes.
For more info, please visit imperiali-geneve.com
JOVAN KRSTEVSKI – FOUNDER, PROPRIETOR & EXECUTIVE EDITOR
Watch collector, aficionado and an Event profile in the Swedish nightlife. He launched Watchgeek back in 2011, which is now known as WristReview and is one of the most widely read watch blogs on the Web. He quotes 'WristReview is a site to help people find, explore, discover and enjoy wristwatches.'  His passion jump started in his early teens when he was given his first mid-range wristwatch which was an Omega Seamaster. Since then he has always been in love with wristwatches! Besides WristReview, he also writes for a number of publications. Read his articles here