IWC is predominantly known and renowned for its pilot watches, it makes diving watches and dressy watches too, but its mostly pilot pieces. Having said that, they do make haute horlogerie watches too, the Da Vinci collection, in particular, has been the recipient of some of IWC's most lavishly decorated and complex calibres. The Big Pilot's watch isn't necessarily the first piece you'd think for exceptional complications except for the chronograph, of course, which isn't given nearly as much credit for its complexity as it's due.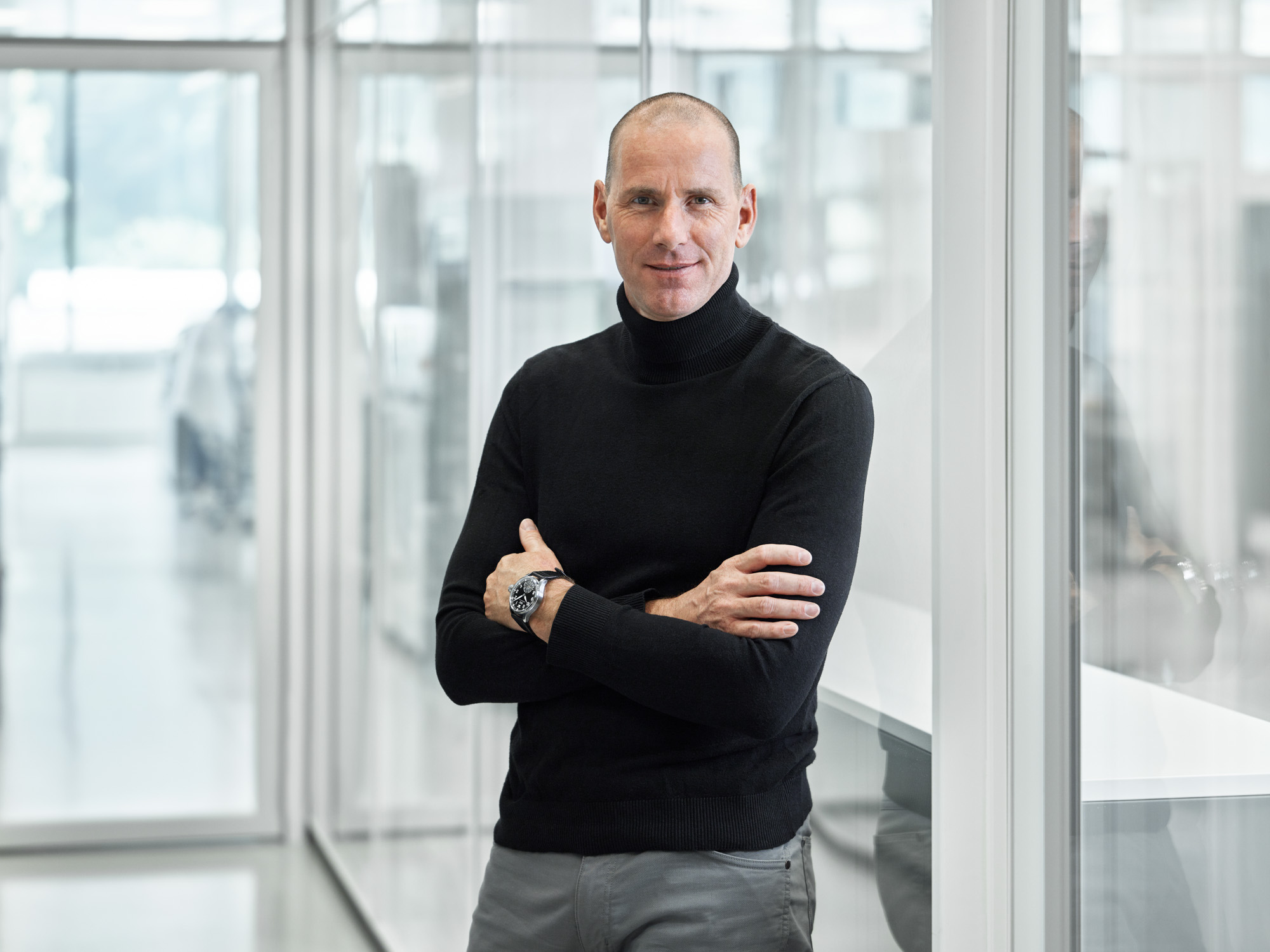 This watch is a re-interpretation of a very special collector's edition piece from the early 2000s, which in itself was a low-production run of a special watch made by Markus Bühler, IWC's current Associate Director of Watch & Movement Assembly. The story goes that in 2003 Markus entered a watch into a competition called the Prix IFHH (Institut de Formation à la Haute Horlogerie) de L'Horlogerie, a competition that was run for apprentice watchmakers in Switzerland. Markus' watch, which was inspired by gas turbines from passenger aircraft, won the competition thanks to elegant design and clever engineering. The twelve special edition watches that came after were made by a team of apprentice watchmakers under Markus' watchful eye, a nice turn of events.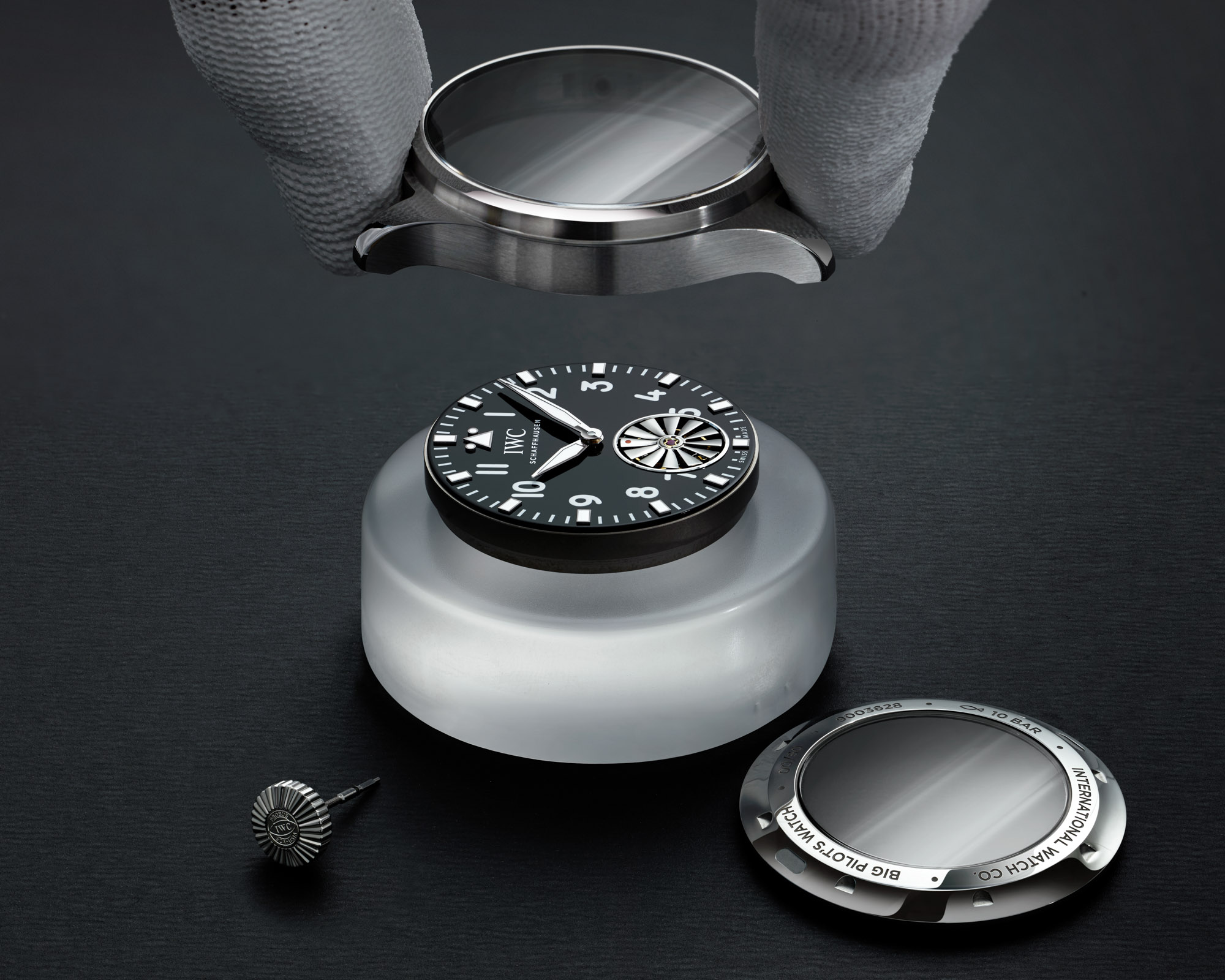 The new watch mostly resembles the original special edition, the dial has up-to-date hands and markers which have been tweaked since the early noughties, and the dial seems to be a glossy black rather than matte. The titanium turbine on the dial, which is automatically one of the best things I've seen on a watch this year, has been updated significantly. While its appearance doesn't seem to have changed that much other than missing out on the swirly thing engine turbines have so you know they're running, the main change is underneath it. 
The original special edition used a highly decorated manually-wound Unitas calibre, perfect for apprentices to get their teeth stuck into. However, the new watch uses the in-house-made calibre 82905, a self-winding flying tourbillon movement with an 80-hour power reserve. The movement has been given a black surface-level treatment over the polishing it's received, I quite like it but it doesn't stand out as much in the press photos.
Another big change comes in the form of the case. On the original watch, it was stainless steel and 46mm in diameter, this new one is much more wearable at 43mm x 14.6mm, and it comes on a comfy-looking leather strap. However, it is made of solid 950 platinum, as is the buckle, so I expect it will be extremely heavy. It's also polished all over, indicating its status as a dress watch even if it has the dimensions of a sports piece. With that said, it still has a water resistance rating of 100m, so still practical.
The price of one of these is CHF 125,000 with taxes, and there are only 50 going on sale. IWC is making 51, but 1 of those is going to Bühler himself. I was going to say that its main flaw is that it seems a bit too "corporate" for my liking rather than being a good old underdog story. In some ways, it still is. It would've been nice to see more apprentices working on an all-new Big Pilot piece like this. But, the watch we get is fantastic-looking and has a tourbillon seconds indicator with a turbine on. It stands out in the IWC range. Also, some sources claim the original watches sold out in under half an hour and that was in 2003, so getting one of these might be tricky.