Outside of the upper echelons of watchmaking, I'm pretty certain that Longines is the last of the brands to jump on the bronze case trend, well, whatever's left of it. A few years ago bronze cases were all the rage, the fact they changed hues in certain temperatures and developed a patina relatively quickly drove patina fans and alt-retro/vintage hipsters wild. Now, though, the demand for bronze has subsided quite a lot. 
Eager to hop on to the smouldering remains of the bronze bandwagon, Longines has delivered its excellent Legend Diver piece in a bronze case for the first time. Steel is normally the port of call for this watch, even if Longines does change the dial colour. The press photos of the watch look good, which they are designed to do. I like the blend of the brown gradient dial and the bronze case. It's quite muted, and I like the fact they avoided splashes of red in this instance.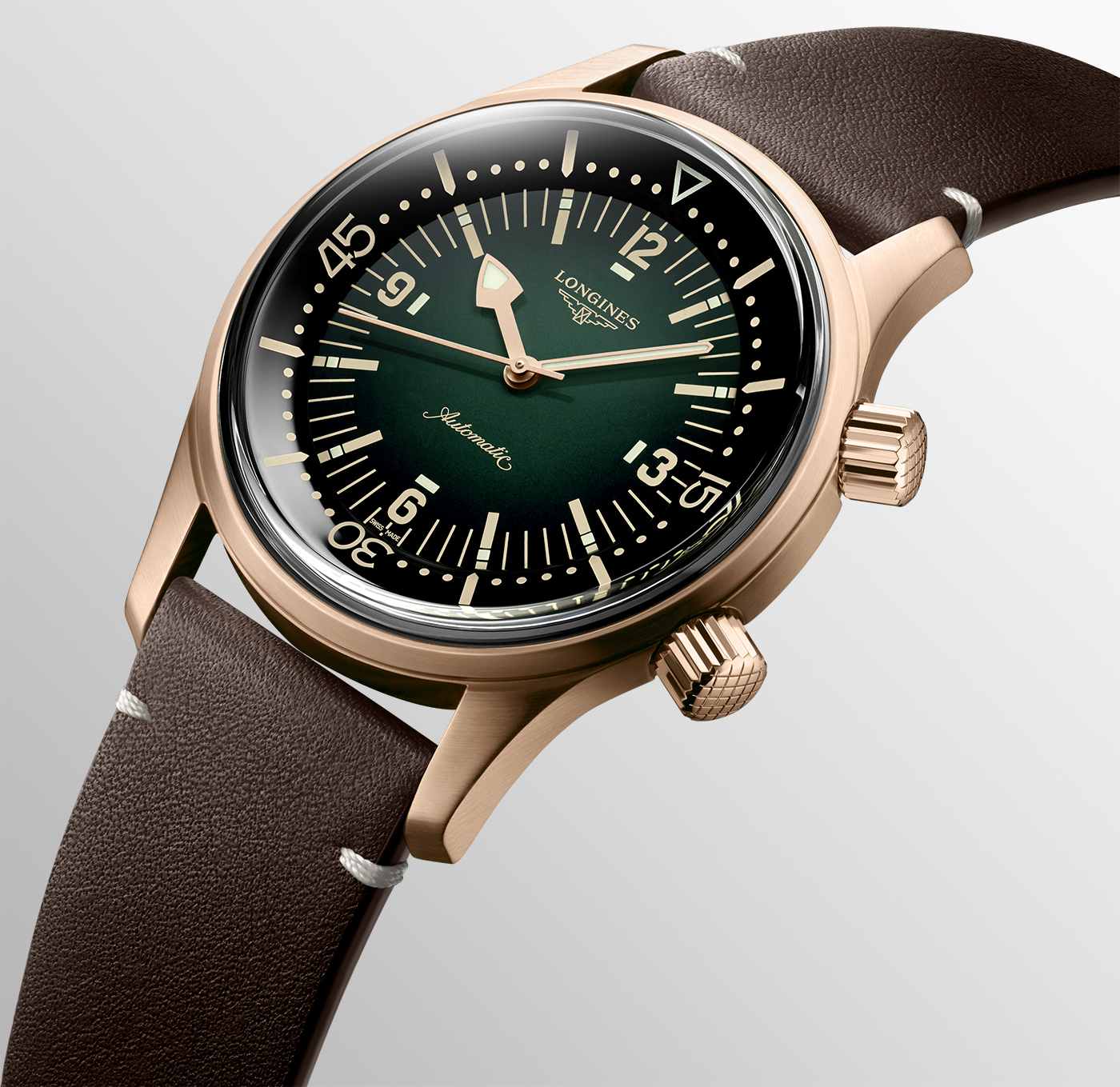 The watch hasn't changed in any regard other than the case and dial materials. It still has a diameter of 42mm with long, thin lugs and twin crowns. One of those crosshatched crowns controls the movement in the watch, the other controls the inner-rotating diving bezel.
This is a fully-fledged diving watch after all, but it places its bezel within the case to avoid it getting knocked and moved out of place (diving watches usually have a unidirectional bezel to ensure that if the bezel is struck and the diver is using it, they will have a shorter dive and will have a larger reserve of air left when they ascend). The dial is clear and easy to read with plenty of lume applied to it, although there doesn't appear to be much on the hands.
Around the back is a titanium caseback with a scuba diver who appears to be hunting with a spear engraved onto it. Underneath that caseback is an ETA calibre which is exclusive to Longines, so they call it the calibre L888.5. It's automatically wound with a 64-hour power reserve and a 3.5Hz beat rate.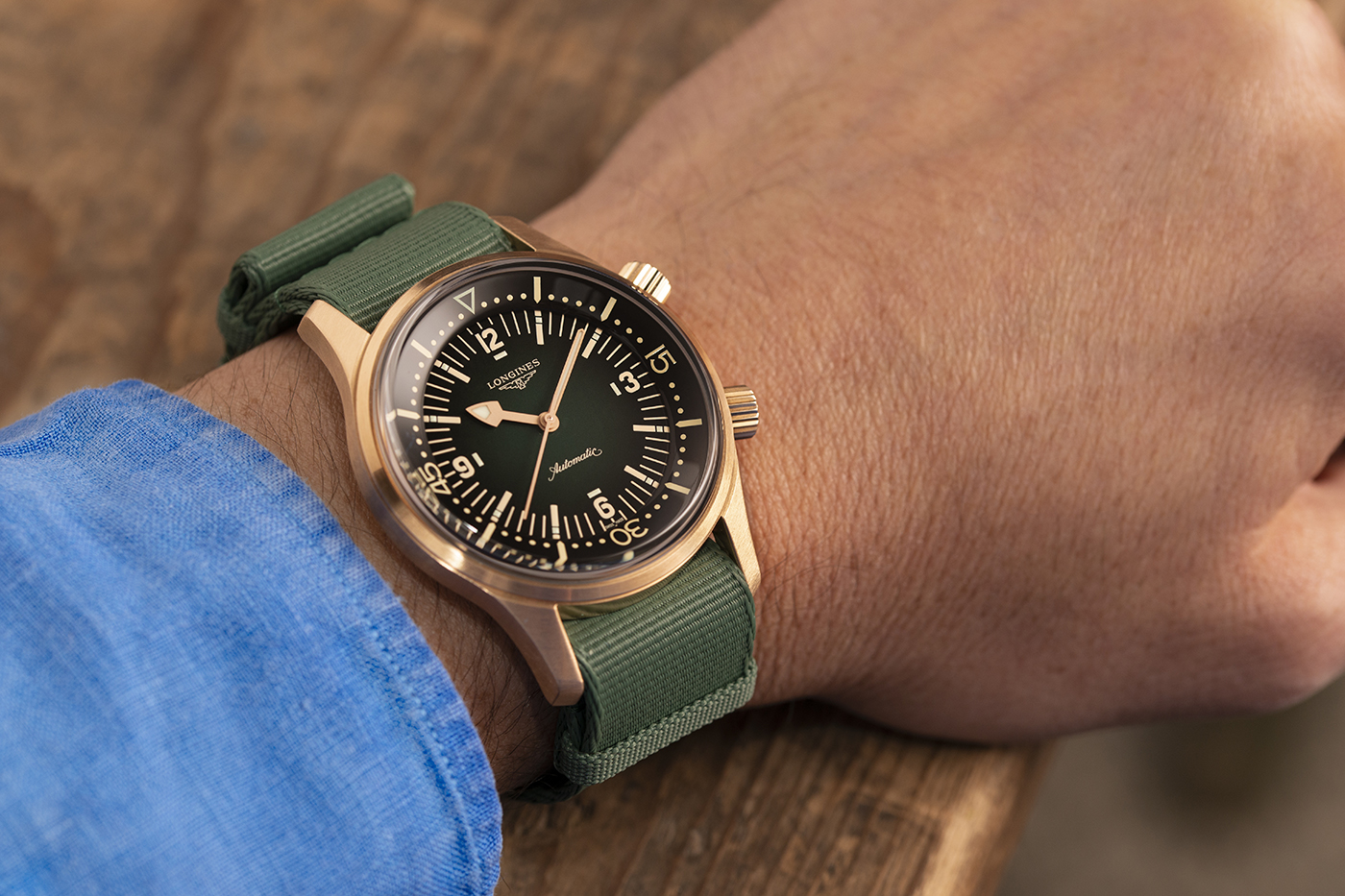 Longines is shipping the watch with a brown leather strap and a green NATO which will be more useful if you plan to get this one wet. If you do, you'll be pleased to know that it's water-resistant to 300m. The watch is not a limited edition and is priced at $3000.