This piece is a very classy remake of the 1956 Memovox designed and sold by Jaeger-LeCoultre. The piece was originally designed to help businessmen remember the time and their business meeting by its simple yet sophisticated chiming functionality. The watch was originally designed in 1950 by Jaeger-LeCoultre, which worked as a manually wound 2.5Hz Caliber 815 mechanism. This, in turn, was the first self-winding alarm watch ever created.
The Memovox Snowdrop produced in the 1970s
This year marks the 60th anniversary of such an accomplishment of watch movements. As a great form of commemoration, a very limited edition piece will be produced to celebrate such an occasion. A select few Master Memovox Boutique will be made available to the public starting in November. Only 500 of these pieces will be available to the public worldwide.
The functionality of today's Jaeger-LeCoultre Master Memovox Boutique Edition is a very relevant interpretation of the rare Memovox model that was originally created and sold in the 1970's. The gray-blue dial is a very telling feature of the rare model, as well as the overall depiction and style of the modern piece. The dial is the original Memovox Snowdrop model of the 1970's. The strap of the watch is deep blue and braided cotton and leather lining which is known as a 'Trieste' strap. The braided cotton helps ensure a proper and comfortable fit for the wearer.
The 60th Edition of the Jaeger-LeCoultre Master Memovox Boutique Edition is very sleek and stylish piece. Covered with a 40 mm by 14.06 mm stainless steel black case is the foundation of the piece's elegant style. The back casing of the piece is engraved with the "Master Control" marking, "Jaeger-LeCoultre" marking, and the "limited edition of 500 pieces" marking. Each of the baton hands and the triple faceted hour markers are coated in silver as well as a luminescent coating to give the face of the watch a very subtle yet effective glow. These hour markers very nicely feature the opaline blue surface of the piece and the gray-blue "railtrack" minute markers circling the face, which are the same as the original watch. The hour marker at 12 o' clock is instead marked by the Jaeger-LeCoultre logo.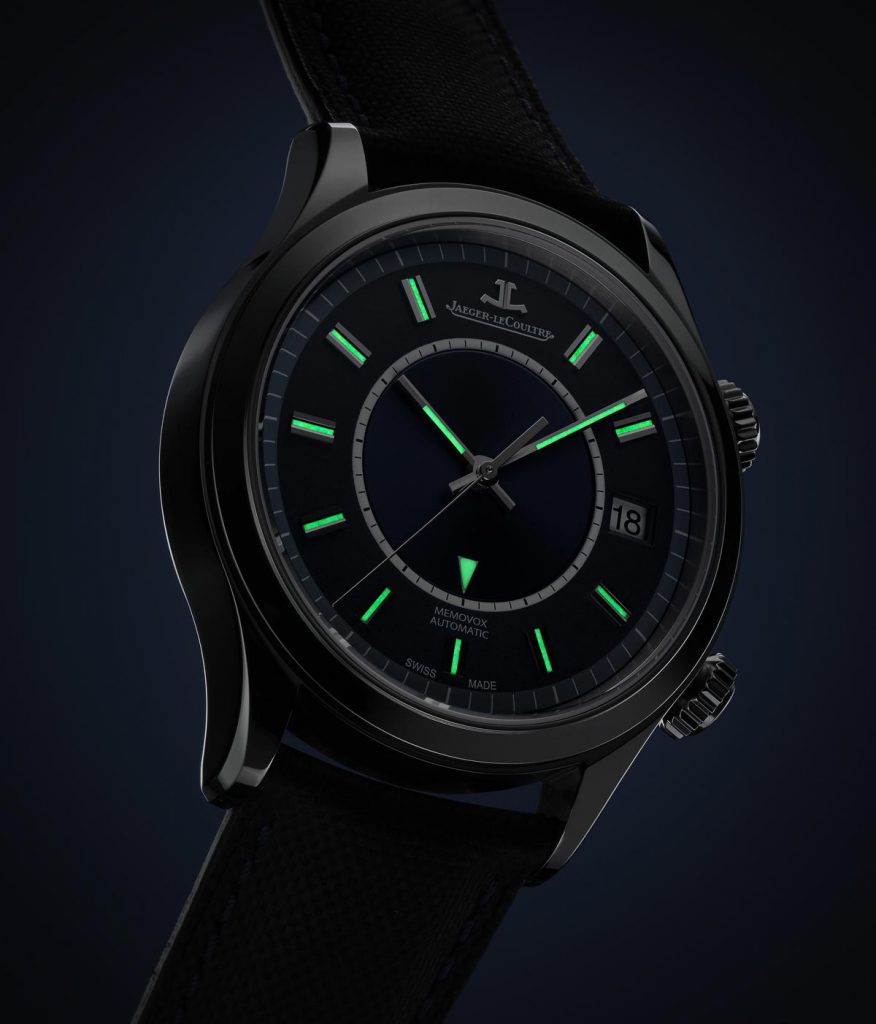 One very unusual yet useful feature of this watch is the fact that it sports two crowns on the side of the piece. The top crown is for setting the time and date of the piece, nothing out of the ordinary. The bottom crown, on the other hand, is used for winding the watch as well as setting the alarm of the watch with the two different positions on the crown.
Instead of the original 815 caliber movement, the Jaeger-LeCoultre Master Memovox Boutique Edition is operated by a very similar but more effective 956 drive, with a power reserve of 45 hours.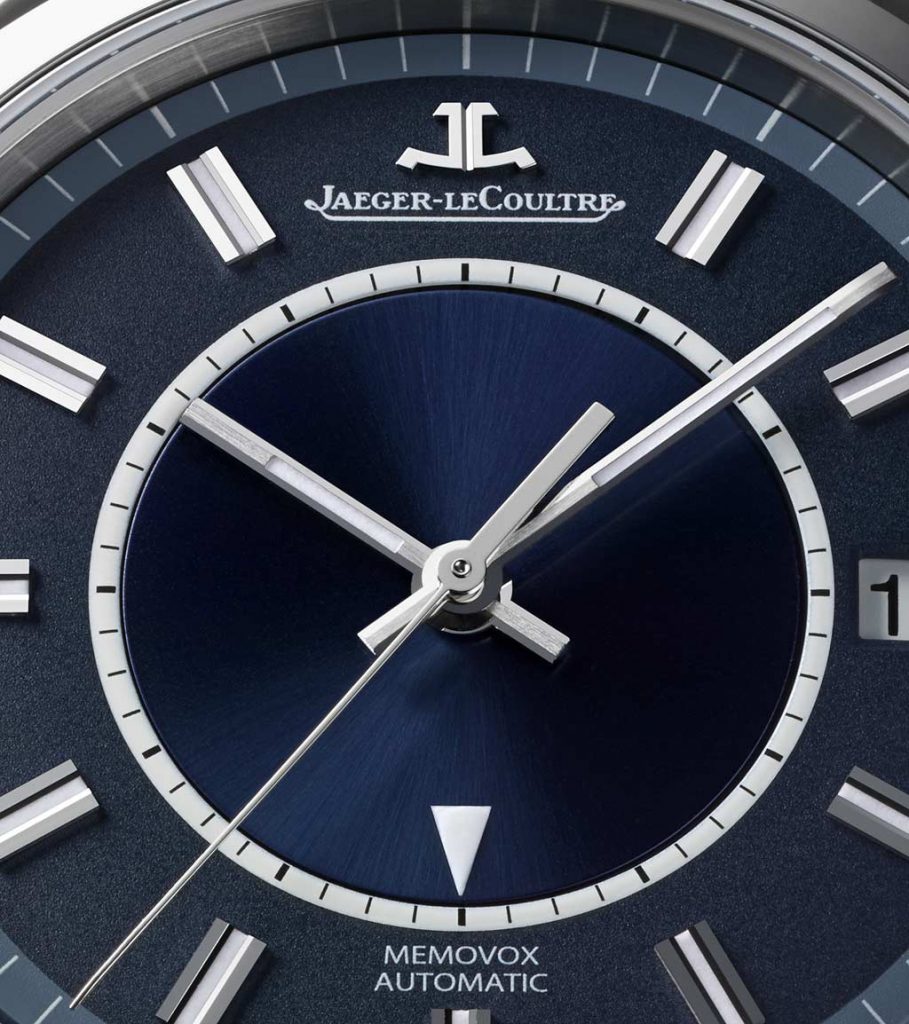 The look of this brilliant piece is very retro, yet modern which is very fitting for today's digital throwback era. The style and design of the piece is very fitting for almost any occasion, in particular as formal wear. As mentioned earlier, only 500 of these watches will be produced worldwide, making this piece a very exclusive edition. With that sort of prestige, there is a heavy price to pay to be one of the select few owners. At $11,700 USD, this piece is well worth the price. For more info, please visit jaeger-lecoultre.com