Lots of folks like to claim that "things were made better in the past", the prime example of survivorship bias, or that they were "born into the wrong era", which is just silly. One thing that watchmakers tend to like doing is reminding us of their illustrious heritage, which often stems back centuries. Usually, it's just a reminder written in a press booklet for one of the countless "remake-ish" watches we see where they cherry-pick parts of an old design and call it a remodel. Sometimes, watchmakers go further and restore watches they made decades ago, Cartier and Longines have done it, and now Jaeger-LeCoultre is the next watchmaker to re-sell the watches it made in the 20th century in a collection called "The Collectibles".
Superhero crime-fighting group jokes aside, this new collection of old watches has been lovingly restored by the folks at Jaeger-LeCoultre's factory in Switzerland, and this includes remaking missing components from decades ago if needed. The idea is to give unseasoned vintage watch enthusiasts a chance to buy a genuine vintage Jaeger-LeCoultre that's as close to perfect as they're able to get.
There are many challenges to this. The main one is the fact that vintage watches don't always make great daily pieces. Sometimes, they need to be taken care of more and worn as a part of a weekly rotation.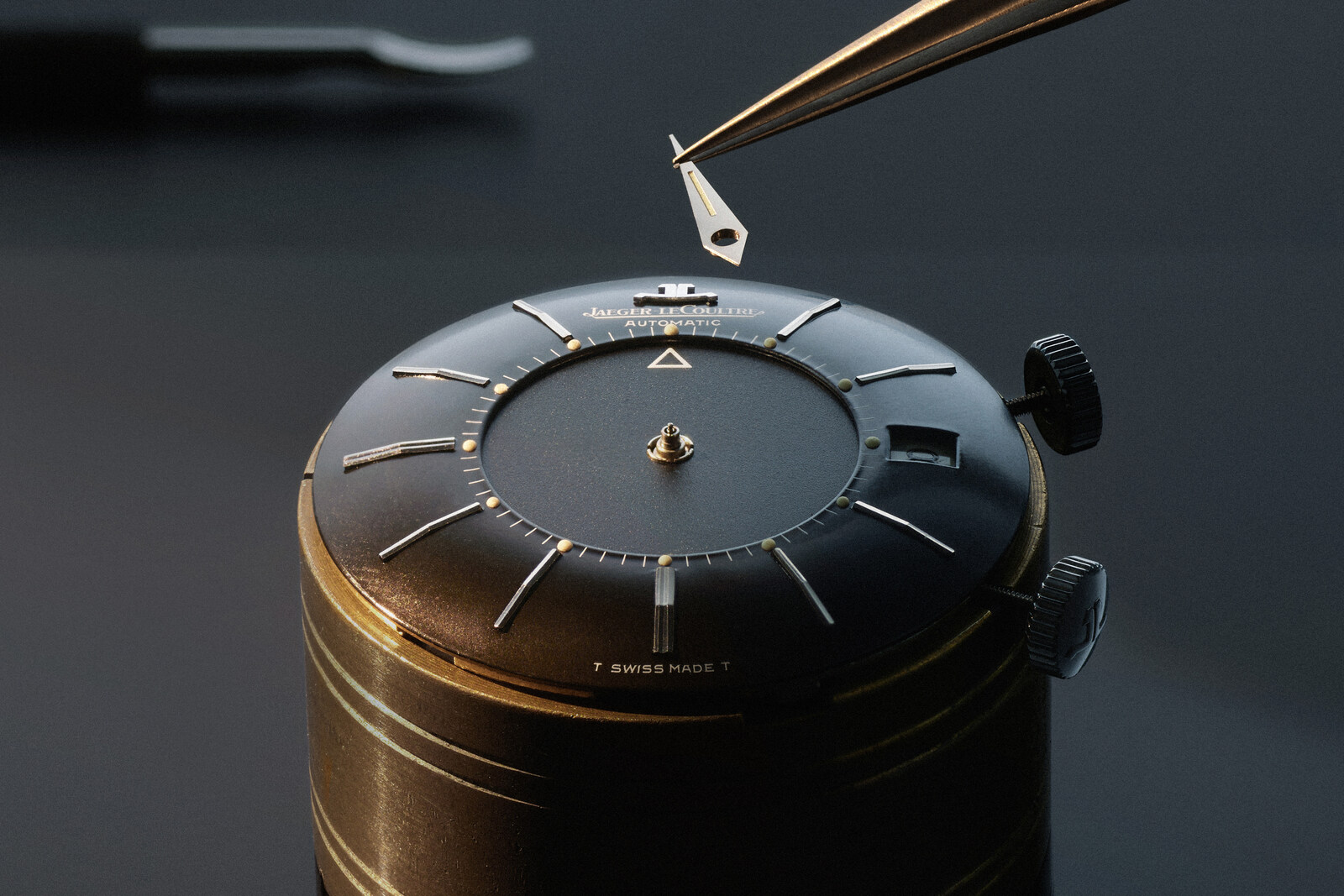 One could also question whether this is good for the watch. Most of the draw of vintage watches is that they're unique and show their age through scratches and patina. Without this, there is a fear that Jaeger-LeCoultre is sucking out the soul from its watches. In all fairness, Jaeger-LeCoultre states that it kept the finishing on the cases and dials in particular, to a minimum and concentrated on the movements. This might explain why the closeup on the Futurematic shows the dauphine hand with loads of scratches on it.
There are 12 pieces in this collection so far, including the aforementioned Futurematic, a Geophysic, Memovox and a triple calendar from 1946, among others. Supply is based on what Jaeger-LeCoultre can get its hands on and how long it takes to restore the watch in question.