MB&F, the titan of the independent watchmaking scene is known for making super technical pieces that appear simple on the outside (well, sometimes) but are brilliant from an engineering point of view. Although MB&F has a load of whacky and technical designs like their HM (Horological Machine) range, the LM (Legacy Machine) series of watches is a little more conservative but carries the essential DNA of the brand design language. That signature language is, of course, the balance wheel suspended over a dial.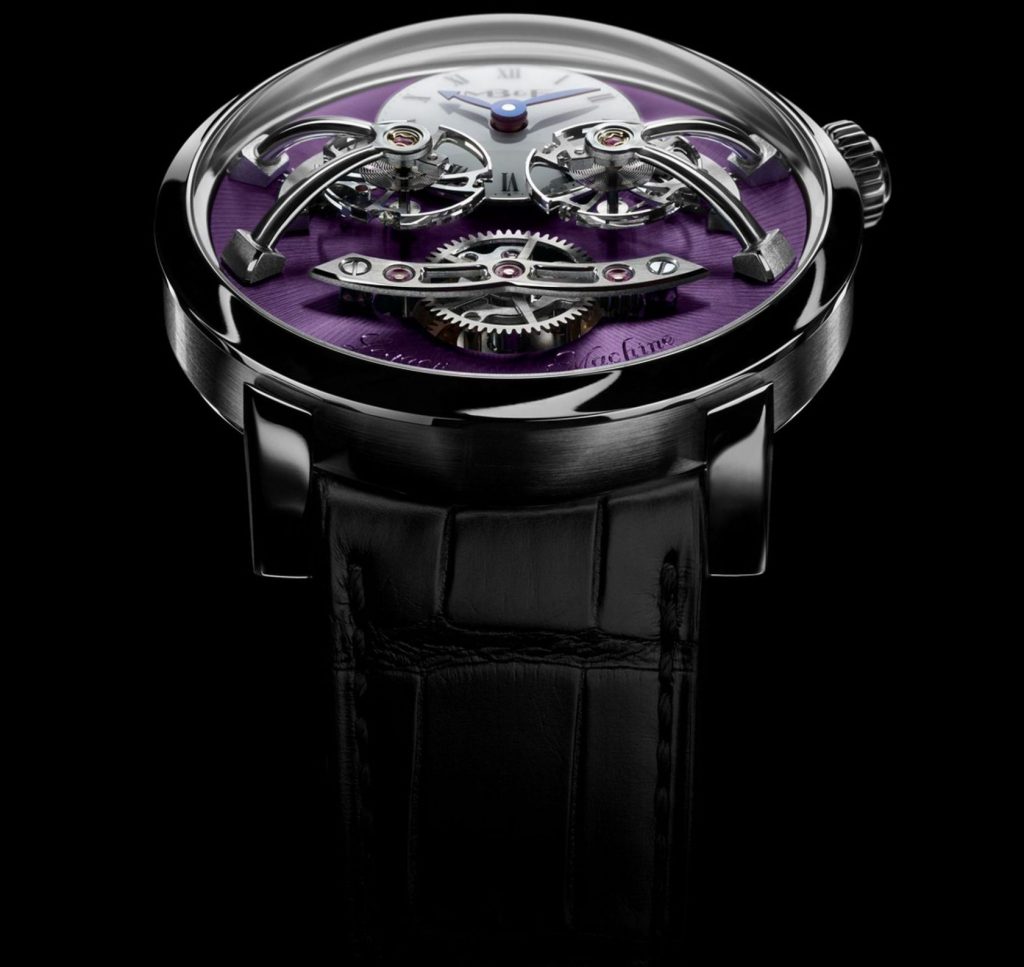 On this model, the LM2, there are not one but two balance wheels suspended over the dial. That's not some sort of decoration thing, form over function, it's actually entirely technical. The inspiration for this watch comes from three historical masters of horology: Antide Janvier (1751-1835),  Ferdinand Berthoud (1727-1807) and Abraham Louis Breguet (1747-1823). All three of these watchmaking titans worked on watches which used two connected balance wheels to make their watches more accurate.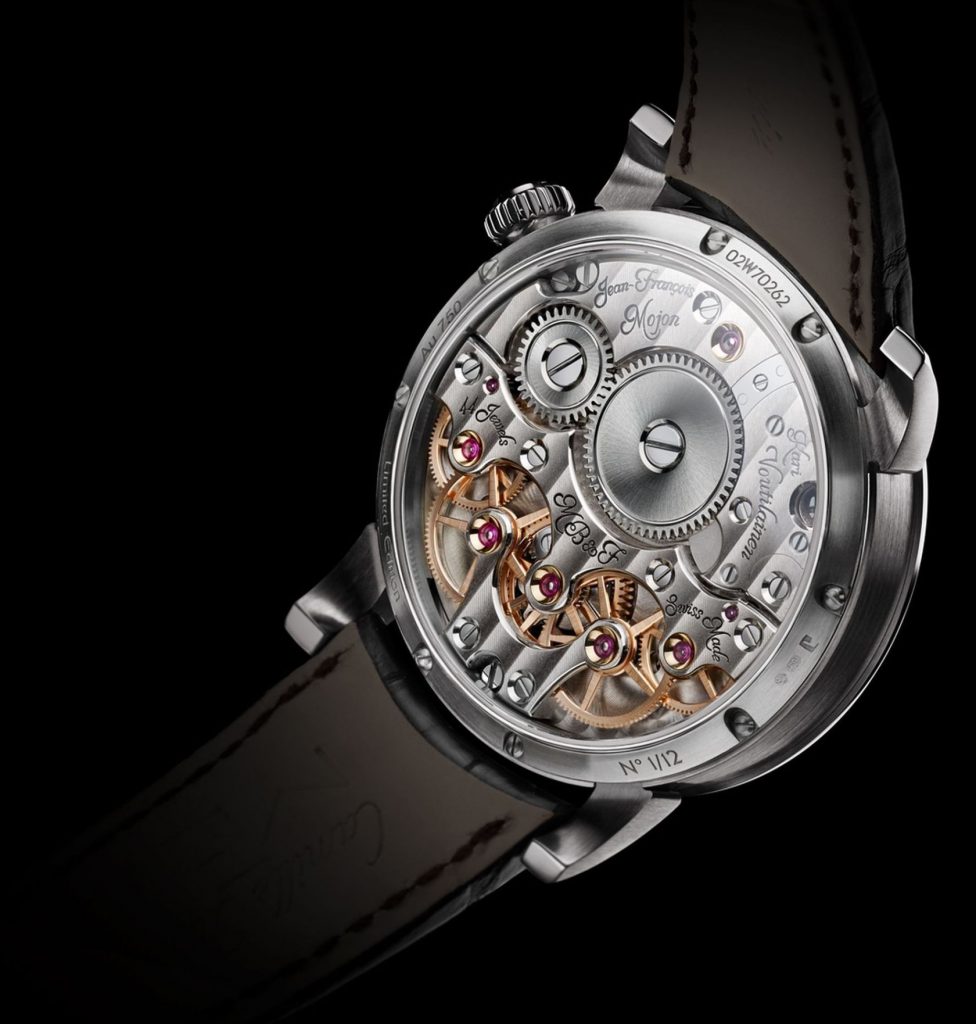 In the case of the LM2, the twin suspended balance wheels are connected through a specialised planetary gearing system. This differential allows doesn't mean that one balance wheel is working at the same rate as the other. Instead, it will enable the two balance wheels to operate at their own frequency and adjusts for the variations between them. This can average out any slight rate errors, thus making the piece more accurate. The movement itself is very well finished, as we'd expect from an MB&F, with thick Geneva stripes, polished internal angles and gold chatons. The power reserve of this bad boy is 45 hours, and it's manually wound. It's made of 244 separate components and 44 jewels, the movement was developed for MB&F by independents Kari Voutilainen and Jean-François Mojon (creator of the Harry Winston Opus X and collaborator with Cyrus) watches.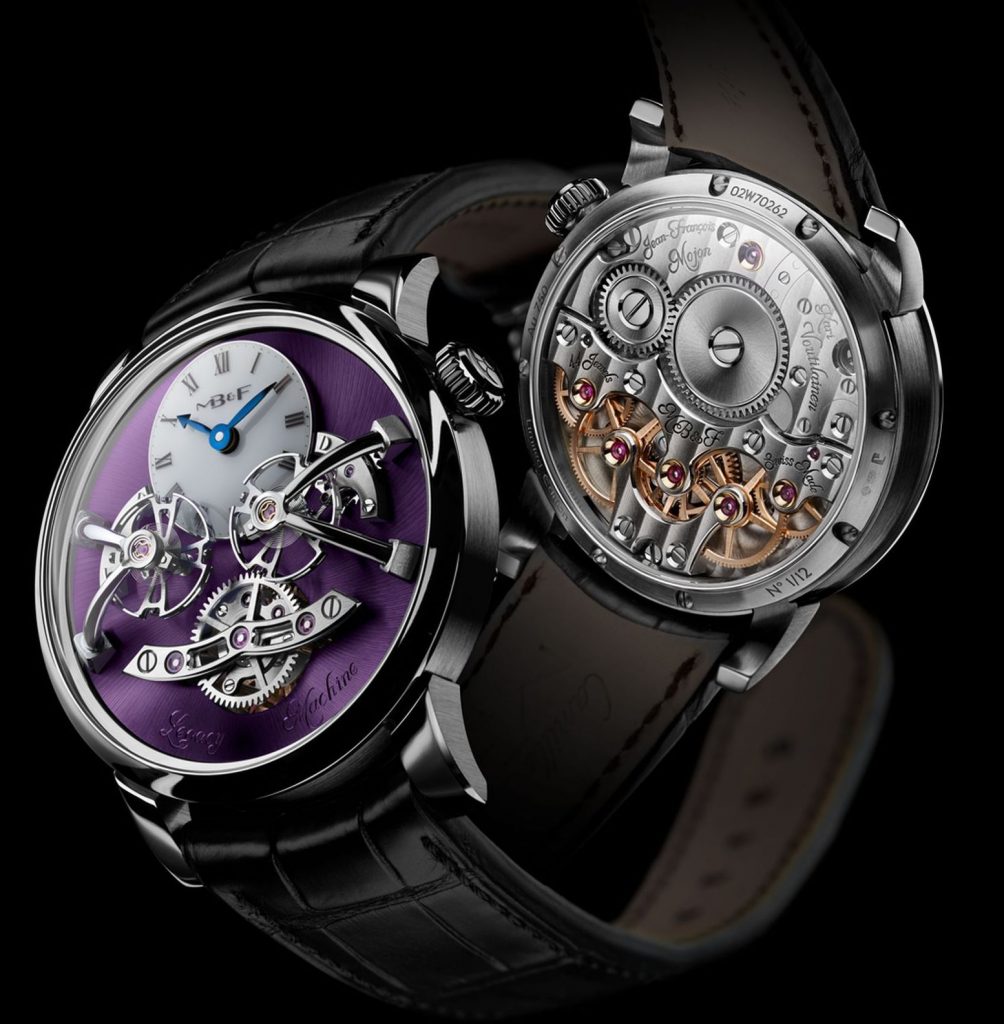 This special edition watch is, as most MB&F watches are, limited in production to just 12 examples worldwide. The case is made of 18k white gold and the dial is a unique purple colour. We see lots of blue watches around, but purple is very rare. Despite being quite close to blue on the visible light spectrum it's a much more emotional and evocative colour, there is even some research which suggests it's the colour that influences our emotions the best, purple = trustworthiness no less.
The price of one of these masterpieces is 148,000 of your finest Swiss Francs plus some local tax charges thrown in there as well for good measure, perhaps we'll just stick to the pictures? Visit MB&F here.