BY HARLAN CHAPMAN-GREEN
Since taking over Minerva, Montblanc has been pushing itself as a manufacturer of high-end watches. Quite rightly so, as well, as the Minerva name is steeped in history, with the Minerva name stretching back to 1858. Throughout the course of its history, Minerva made some of the most accurate timepieces around, for example, it was relied upon in the early 20th century as a producer of accurate racing timers. Minerva's chronographs, which could measure to 1/100th of a second, were a key part of the foundation of motor racing, a sport where the hundredths of a second make all the difference.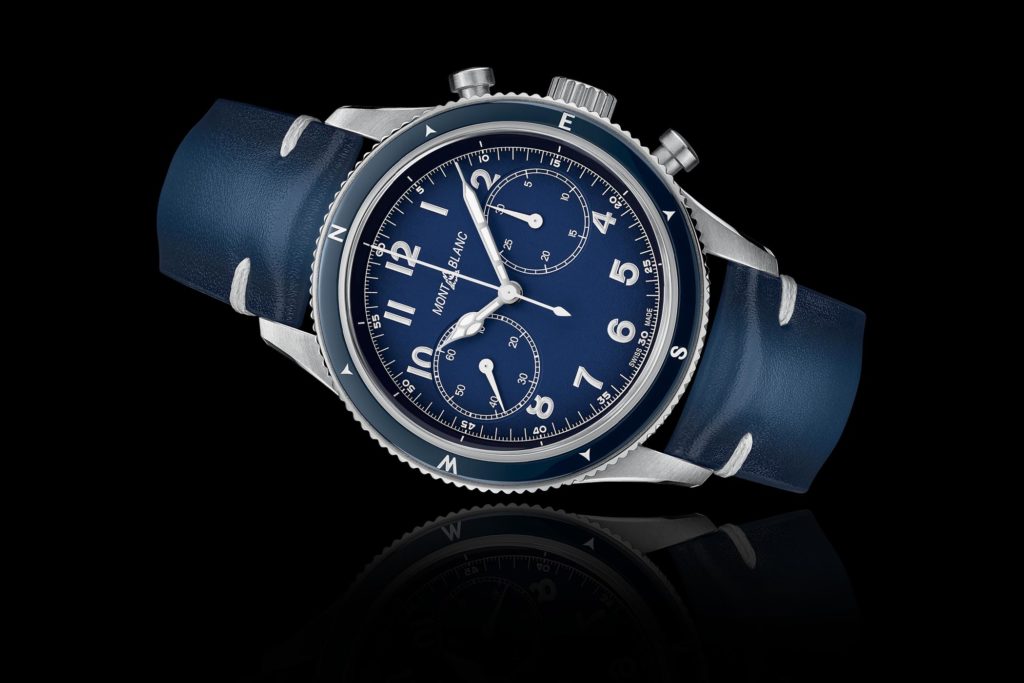 Minerva also collaborated with companies like Dubois-Depraz on chronographs in the 20th century and was a renowned chronograph manufacturer. Its main contribution to the current Montblanc line is a chronograph movement, too, one that has caught the eye of collectors and the press, even being put against Patek Philippe in some cases. To think that such a special name came from humble backgrounds, back when Minerva was a pocket watch "etablisseur", that is, a company that uses third-party movements in its watches.
It's fitting, then, that the new Montblanc should use a third-party movement too. However, the movement is not a Minerva calibre, but rather a Sellita SW-200. Why Montblanc thinks this is a great idea when the watch is expected to cost over €4500 is beyond me. If you're from Montblanc and you think that's a bit harsh, well, tough, that's a lot of money to some people and we want them to see the quality they deserve. The SW-200 (named the MB 25.13 in this case) has a 48-hour power reserve and a 4Hz beat rate.
The rest of the watch looks great. No, really, I like the design of this piece, I think it's coherent with its choice of colours, gradients and markers. The font on the printed increments is precise, and the hands are thin, except for the cathedral hour hand, which has applied lume and generally adds to the historic vibe of the piece. I tend only to like cathedral hands on the Zenith Pilot, but here they work well. The bi-directional compass bezel follows Montblanc's "Spirit of Mountaineering" theme, which is their thing for 2020. 
The blue and white theme looks stylish while the rugged case and thick leather strap are appealing, too. The case dimensions are 42mm x 14.7mm, and the reference number is 126912. I think it's a beautiful looking piece all around, and Montblanc should be pleased, but the movement inside drags it down and means it will probably depreciate a bit, so I would consider waiting to see what pre-owned prices are like.
Visit Montblanc here.