The little town of Glashütte might seem like a tranquil place when you visit. The streets are relatively quiet; there's no crashing of waves onto the shore and no pubs with outside seating for a spot of lunchtime drinkies. If it were the ordinary stereotypical sleepy village, you'd be forgiven for forgetting it existed, but if you're a watch nerd, you'll know it as home to a group of the most talented and individualistic watchmakers going. One of those brands is A. Lange & Söhne, of course. They're considered to be at the tippy top of the Glashütte watchmaking lineup. But what if they weren't? That is where Moritz Grossmann comes in. This tiny watchmaker produces some of the most elegant and classic pieces on the market, and the new Backpage Transparent watches for 2020 demonstrate this.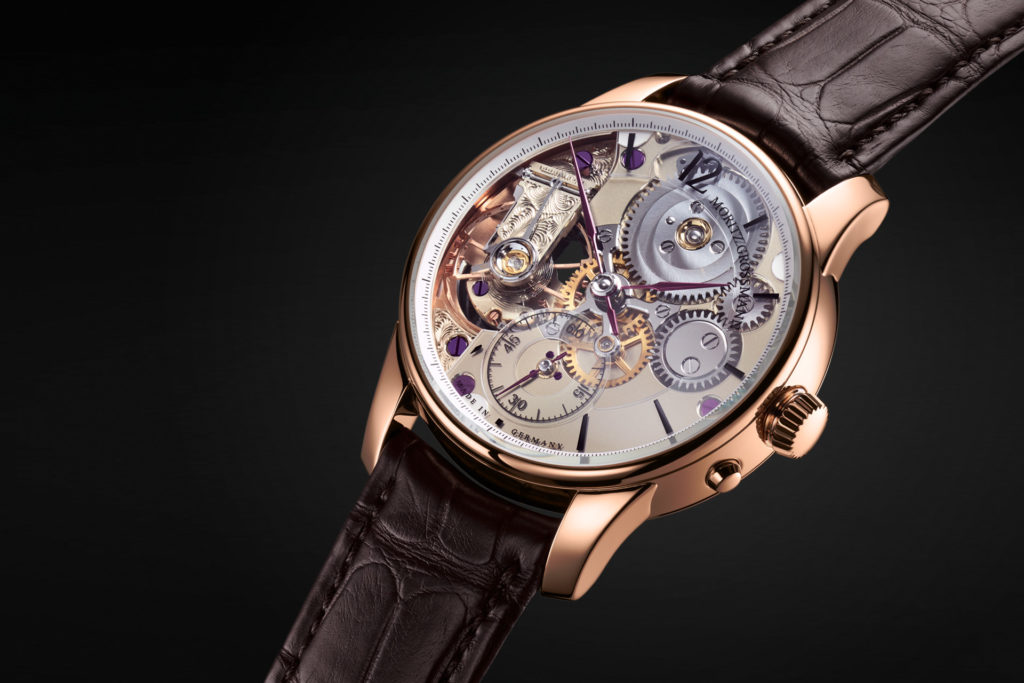 The Backpage Transparent watches are a unique novelty for 2020 which base themselves on, you guessed it, the Backpage watches. These watches can be identified by their dial-side balance wheel and various components on display. The manufacture calibre 107.0 in this watch has been impeccably finished. The dial side features a simple grain-like finish to allow the components to stand out and make reading the time easier. 23 white jewels are used in this watch, 7 of which are set in gold chatons. 230 components make up the calibre 107.0, which has a power reserve of 42 hours.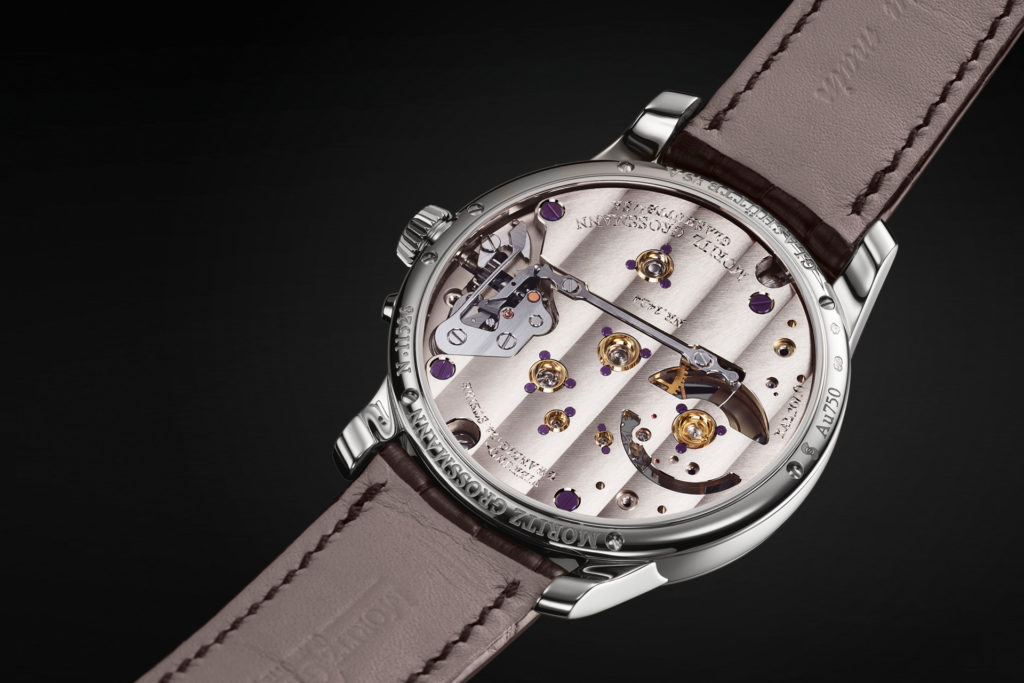 On the other side of the movement, there are several broad Glashütte stripes. A polished bar runs from the crown mechanism to the back of the balance wheel. This is the connecting arm that stops the balance wheel when the pusher below the crown is activated, allowing the user to set the time more accurately. This is a Moritz Grossmann hallmark that prevents dust from getting into the movement through the crown stem hole. When the user has set the hands to the correct time, they press the pusher once more, and the movement runs while the crown is now set in the winding position.
The dial side features a new sapphire crystal insert for the markers on the Backpage Transparent. That means you're able to see more of the movement underneath it. To keep the watch legible, Moritz Grossmann has kept the watch simple. The watch tells the time with seconds, and that's it. The dial features several gears for the going train, all of which have been given a high level of decoration. The hands for the watch are polished and annealed to a violet/brown hue.
The watch comes in a case made of either rose gold or white gold, both of which are limited to just eight examples. The cases measure in at 41mm x 11.35mm.
Visit Moritz Grossmann here.