Last year Bovet presented to us its Récital 26 Brainstorm Chapter One watch, a watch which fused a sapphire crystal case with the sort of horology you'd expect to find in a Richard Mille. Not one to be deterred by this apparent likeness, Bovet has returned to present its Récital 26 Brainstorm Chapter Two watch.
Once again, the theme of the watch is sapphire crystal as the case is made nearly entirely of it. When looking from the watch top-down, you'd be forgiven for thinking that it's like any other watch case, but you're wrong. The sapphire crystal of the case has been angled forward, giving the case a wedge-shaped profile from the side. The central caseband, made from one single piece of sapphire crystal, measures in at 47.8mm in diameter, so it's not exactly going to be a small watch. Mind you a lot is going on inside which I'll get to in a moment. To break up the form factor of the watch, the caseback is made from grade 5 titanium, along with the lugs. Don't worry, though, there is also sapphire crystal on the caseback.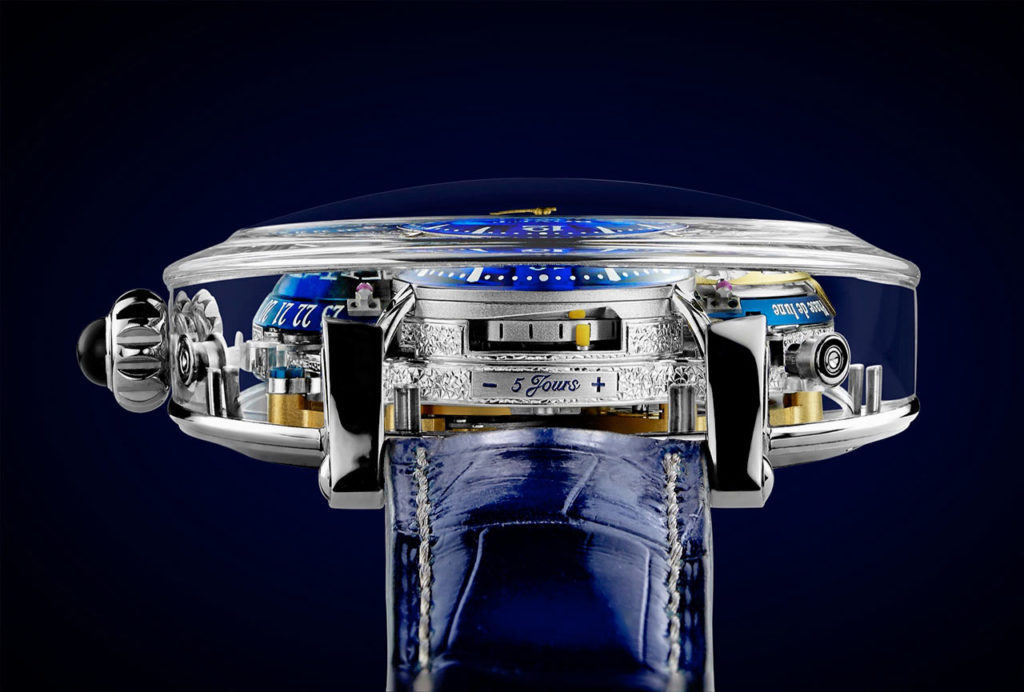 All of this sapphire crystal means two things: one is that it'll pretty much never scratch (apart from on the lugs) and two if you drop it and it shatters then, well, good luck, because the watchmaker would not only need to create a new case for it but also spend loads of time picking tiny shards of sapphire crystal out of the calibre 17DM06-DT as well.
This movement is built upon three distinct layers. The highest layer is a dome at the 12 o'clock position, where the time is displayed. A second timezone is displayed on the dome at 3 o'clock, this dome is lower on the dial than the time subdial, and you can choose the second timezone based on a choice of different cities. At 9 o'clock you'll find a moonphase indicator with the phases of the moon indicated by yet another rotating dome. At 6 o'clock is the one-minute flying tourbillon, it has a seconds hand attached to it to give it a timekeeping function, it's also the lowest part of the movement. It's creative of Bovet to utilise depth differences in this way, but I imagine it'll create a few headaches for any budding photographers!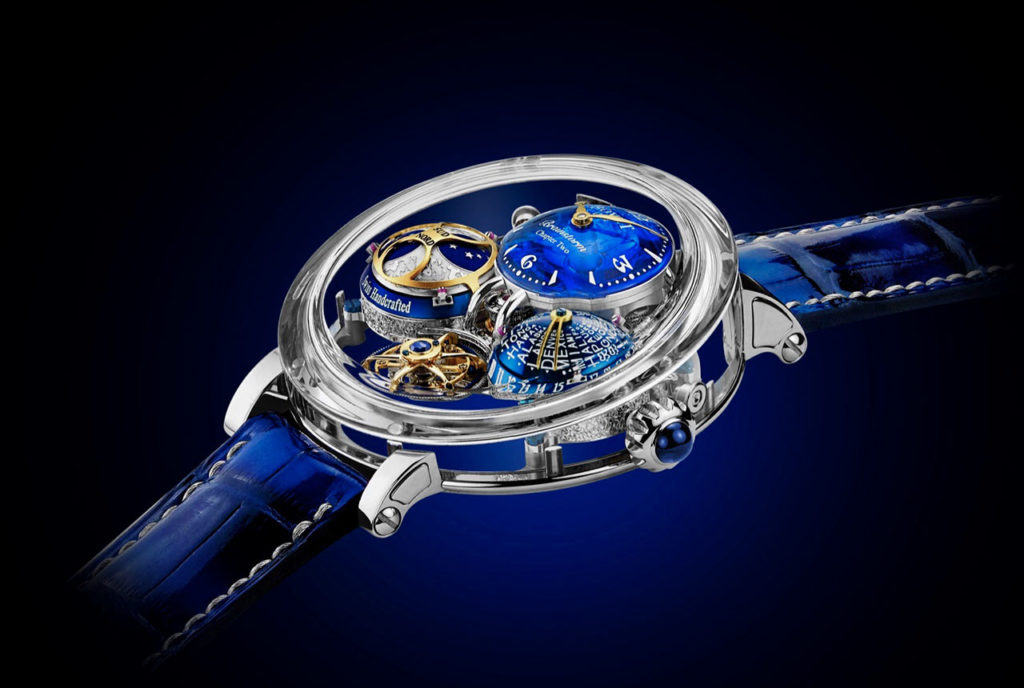 Bovet is building a few different versions of the new Récital. They're offering the watch with domes made of either blue or green-tinted quartz or a blue aventurine-coloured dial, and there will be ten of each made. Bovet is also making another 30 watches which they say will be bespoke to every customer, at least they know their market.
The price for one of these masterpieces is no less than CHF355,000, and if you're digging around in your wallet for those last few pennies, then you'll be disappointed to hear that the price is only going to rise the more you customise one.
Visit Bovet here.