Every so often in the world of horology you stumble across a brand that you have not seen or heard of before. It may be through press releases or surfing the internet, but this one was by the power of Twitter, and after a quick glance I noticed that they are an English brand based in the English Rivera. They are also one of only a handful of watch companies that use GTLS to illuminate their pieces (more on this later), so with a few emails and a phone conversation with Gavin Mountford, their marketing manager, I received an ICON 300RS.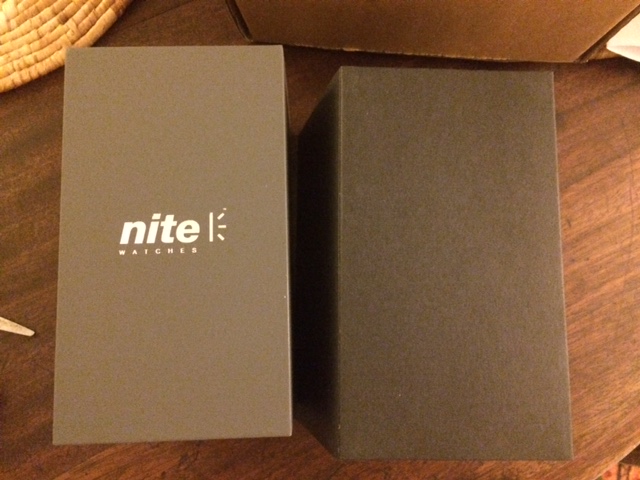 The packaging is good with an outer sleeve and box inside with a nice feel to it, but not too fancy to take anything away from the watch inside. In my opinion it is just the right mix of good presentation without being over the top.
The Icon is all silver to add a touch of dress watch feel to the sporty look; the case is 44mm, but in my opinion doesn't wear that big nor feel too large and sits nicely on the wrist with its thick stainless steel strap.
As you can see the screw-in crown has been moved from the usual 3pm down to 4pm, very reminiscent of the Seiko Diver's pieces, which I find makes it more comfortable to wear on the left hand as it doesn't tend to dig into the wrist. The dial is a nice shade of silver that is reflective. I would have liked it to be a little less so, especially when in direct sunlight, but that's just minor personal niggle with the dial. Other than that the layout is good with nice clear number insets with 24hrs numerals just inside. The hands are silver with GTLS inserts on each one to really make them glow, and boy do they glow!
The hour marker at 12 o'clock is orange with the rest of the numerals and hands glowing ice blue, which given that the human eyes perceive blue as the gentlest colour, it is a perfect lume colour. Nite Watches use GTLS as opposed to the more traditional Lumina to illuminate its watches. GTLS is a combination of tritium and phosphors to create visible light without the need for sunlight or an external power source to power it, with the illumination permanently working. It will also not fade like super-luminova in 1-4hrs. GTLS will glow for up to 25 years without any need to change it.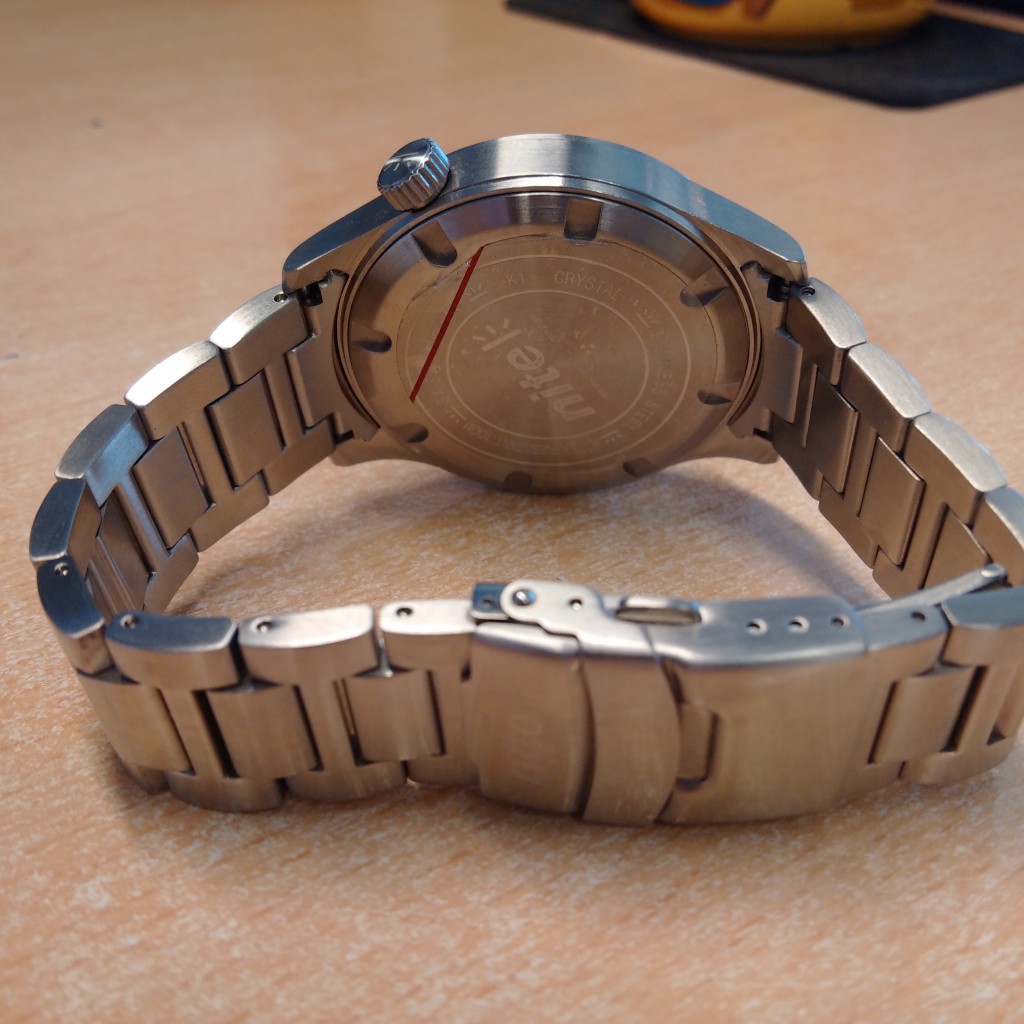 Turning the piece over shows that there is no exhibition back, just a screw-on solid case back with the Nite Watches' logo and serial number continuing the utilitarian feel.
Inside the icon 300RS is a quartz movement, but it's definitely not cheap – they have gone Swiss with a Ronda 513 workhorse renowned for its consistent timekeeping. The strap is stainless steel with a folding clasp, with a nice solid feel to the clasp and reassuring click as you close it. I would have liked to see the strap with slightly more weight to it so you really feel its presence on the wrist, but this could just be me nit-picking. It's also water resistant to 100 meters so is just as at home below the waves as it is on dry land.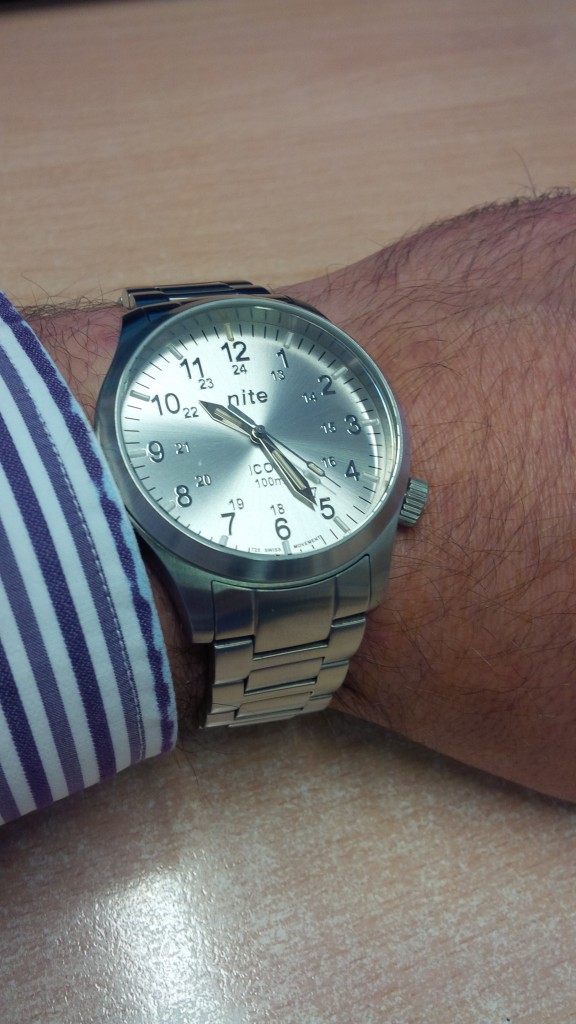 Nite Watches only sell from their own website exclusively with their British designed well-made pieces, ensuring a close relationship with their customers. I like their philosophy of web and phone only, as this means that there are no retailers selling for them without the appropriate knowledge of their product. I like the Icon 300RS I think for the feel, look and that GTLS, so it's a complete bargain at £380 in my view. The only niggles with it I personally have are that the dial is a bit too shiny and I would have liked to see a heavier strap, but at the end of the day these things are all down to personal taste. If you want a watch with GTLS and a sporty/dressy look then be sure to go look them up – I'm sure you will not be disappointed. For more info, please visit nitewatches.com

John Galt – Contributing Editor
John Galt caught the horology bug 4 years ago on his first visit to a London watch show and has snowballed since; John has become an avid writer and blogger of timepieces of all kinds, from everyday timepieces to modern Luxury Haute Horology, his favorite brands being HYT and Greubel Forsey that push the bounders of modern watch-making. John keeps a keen interest in the UK watch scene with their many emerging brands and timepiece's. John Galt currently contributes watch related articles for online publications in the UK and USA. You can follow John on Twitter @johng73 Read his articles here.