Diving watches are probably the largest segment of sports watches on the market currently, and there are designs for everyone. Those with the cash to spend can treat themselves to what's probably the archetypal diving watch, the Blancpain Fifty Fathoms, while those at the opposite end of the market are spoilt for choice with brands such as Oris and Seiko. The middle ground of the market is, perhaps, where things are the toughest. This area is populated by the big three brands: Rolex, Omega and Breitling, all of which offer fantastic products. Of those three, two of them provide a distinct niche of diving watch, a diving watch that isn't really suited for diving.
If you like the Submariner or the Seamaster, you can get them in solid gold. That does not affect the water-resistance rating, so you could still dive with them (in fact, I'd recommend diving with them once at least for the hell of it), but let's be honest, you won't do it all that often.
Of the multitude of different varieties of Seamaster, Omega has used its classic Seamaster 300 as the basis for its new diving watches which feature dials made from rare stone. If you're the patron of the yellow gold watch fan club, then you'll probably enjoy the ref. 234.63.41.21.99.001 watch. It features the classic Seamaster 300 case sans helium valve, inside of which sits Omega's Master Chronometer 8913 calibre. However, the part that sells the watch is the dial, made of a mineral called Malachite.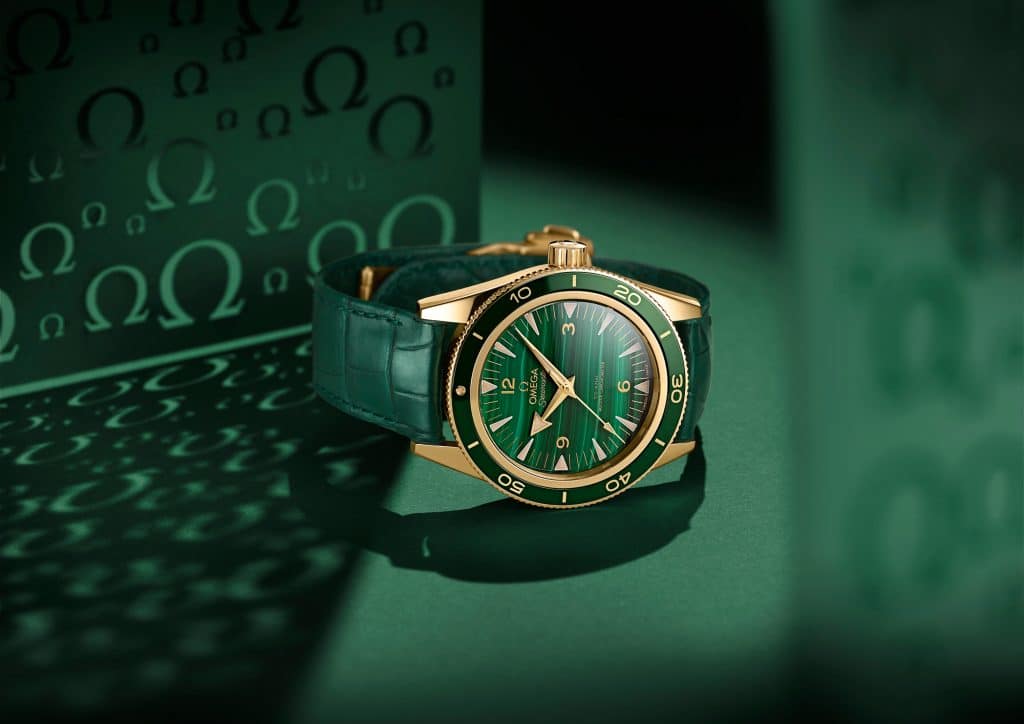 Formed of copper, carbon and oxygen, Malachite is a particular shade of green and on the Seamaster 300 appears to have a distinct wavy green pattern that's quite similar to the wavy green pattern of Omega's competition, I hope the irony isn't lost on them. It's usually found as stalactites which are cut into slabs and then shaped to make the dial of the Seamaster; it's very striking. The price of this one is $26,500.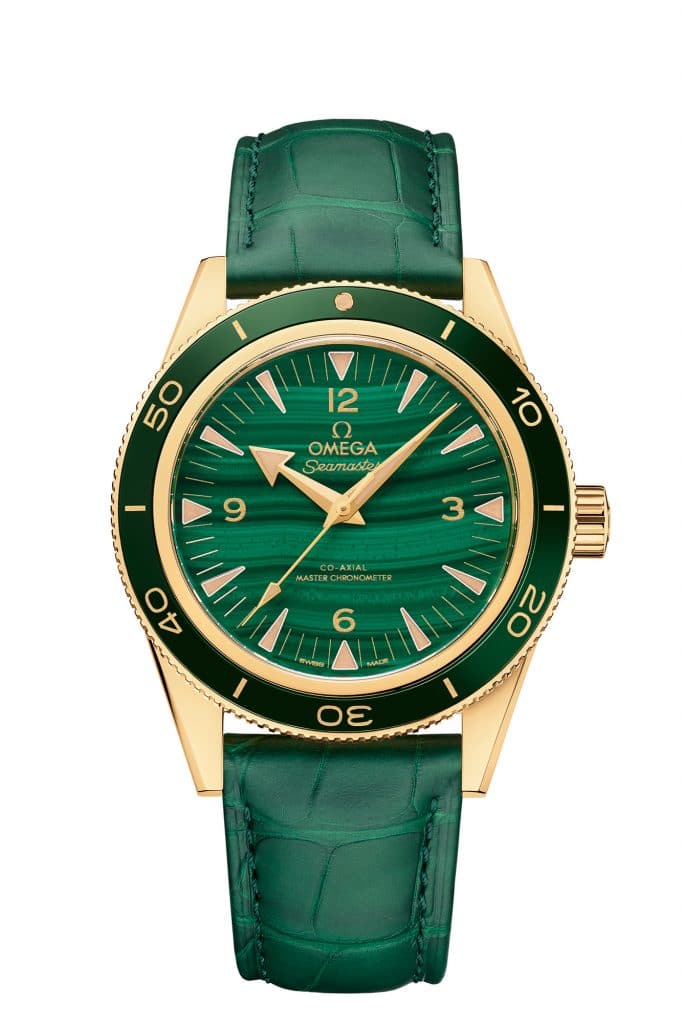 If like me, yellow gold isn't so much your thing and you want to be a bit stealthier with your wealth there is an alternative for you. Omega has released reference 234.93.41.21.99.002, which has its 41mm case crafted from platinum instead of gold. Immediately that puts the price at an almost insane $48,000, which is nearly double that of the yellow gold version. The dial of the platinum version is also less distinctive in its pattern but is still crafted with a unique material.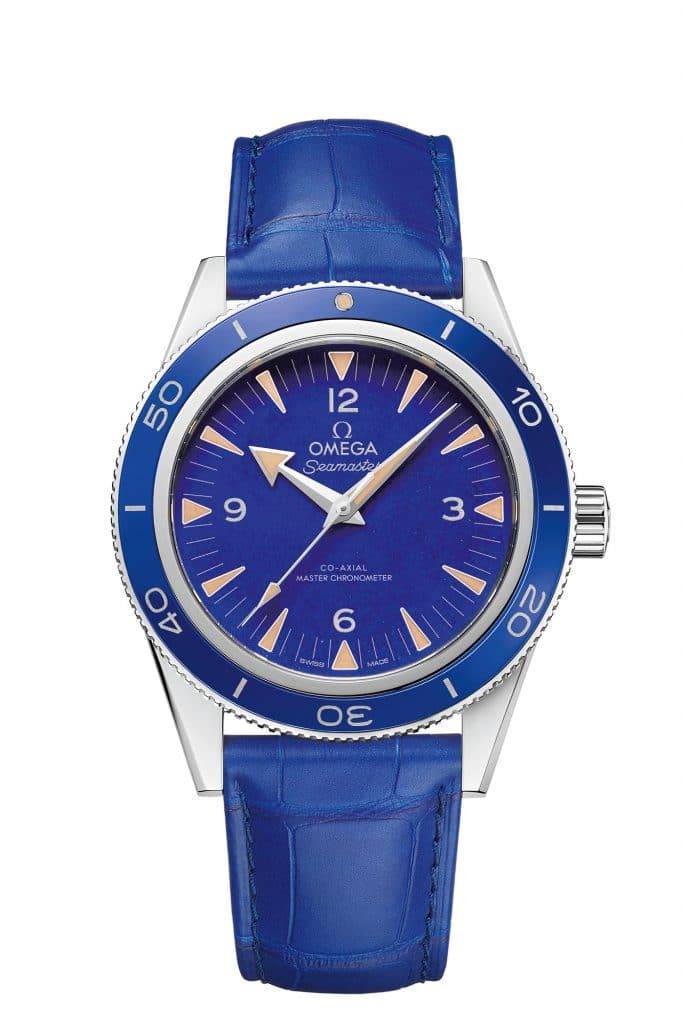 The blue colour comes from the use of Lapiz Lazuli which has a distinctive blue colour. Unlike Malachite, the value in Lapiz Lazuli comes from how pure it is, the most desirable having almost no gold pyrite flecks in it at all, which is why this Seamaster seems to have the plainer dial. 
Both of these watches offer exciting new opportunities for buyers to add to their collection. Most people throw around the old "Sub vs Seamaster" argument. Still, Rolex doesn't provide the Submariner with rare geologically based dials, but you do get full gold bracelets instead whereas these Omegas come on coloured leather straps.
Visit Omega here.