Did you know that Oris was founded all the way back in June of 1904? It's hard to believe this company is as old as it is in some ways. It occupies a similar place in retailers as brands like Bell & Ross, which was founded in the 90s. Believe it or not, as well, the Big Crown model has been around since 1938, starting life as a watch for pilots and continuing that tradition to this day. To mark the month of the brand's foundation, a new version of the Big Crown is being released this month, and it features the brand's in-house made calibre 403.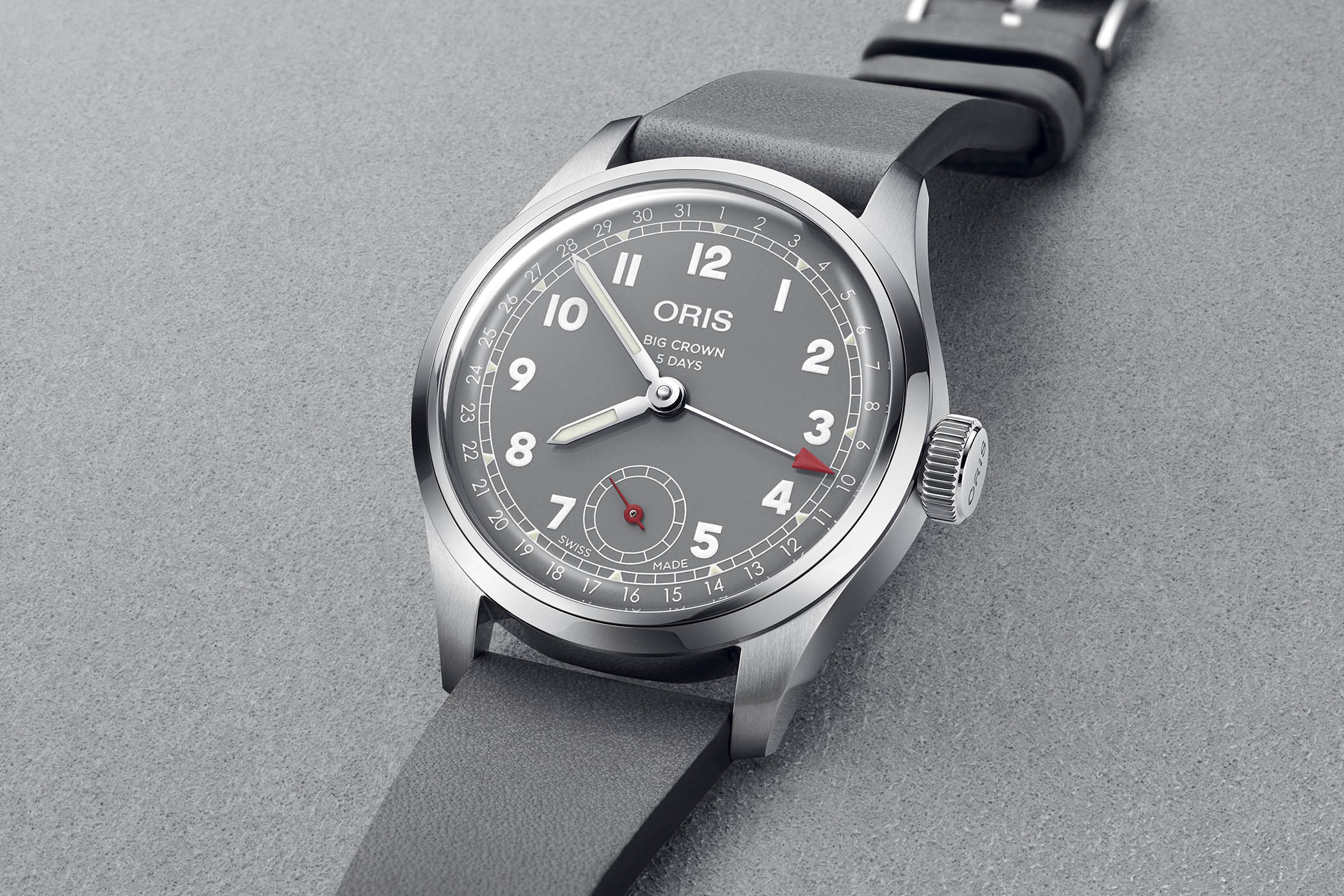 The point of the Big Crown model is to be easy for pilots to read at a glance and manipulate with thick gloves on, hence the enlarged crown. Most brands used an onion crown, a uniquely shaped crown that was also easy to grip onto. For one reason or another, Oris decided to make the traditional crown bigger and more grippy. This watch is a sharp and tasteful utility piece, no fancy coin edging here, it's very reminiscent of the original tool watch released all those years ago.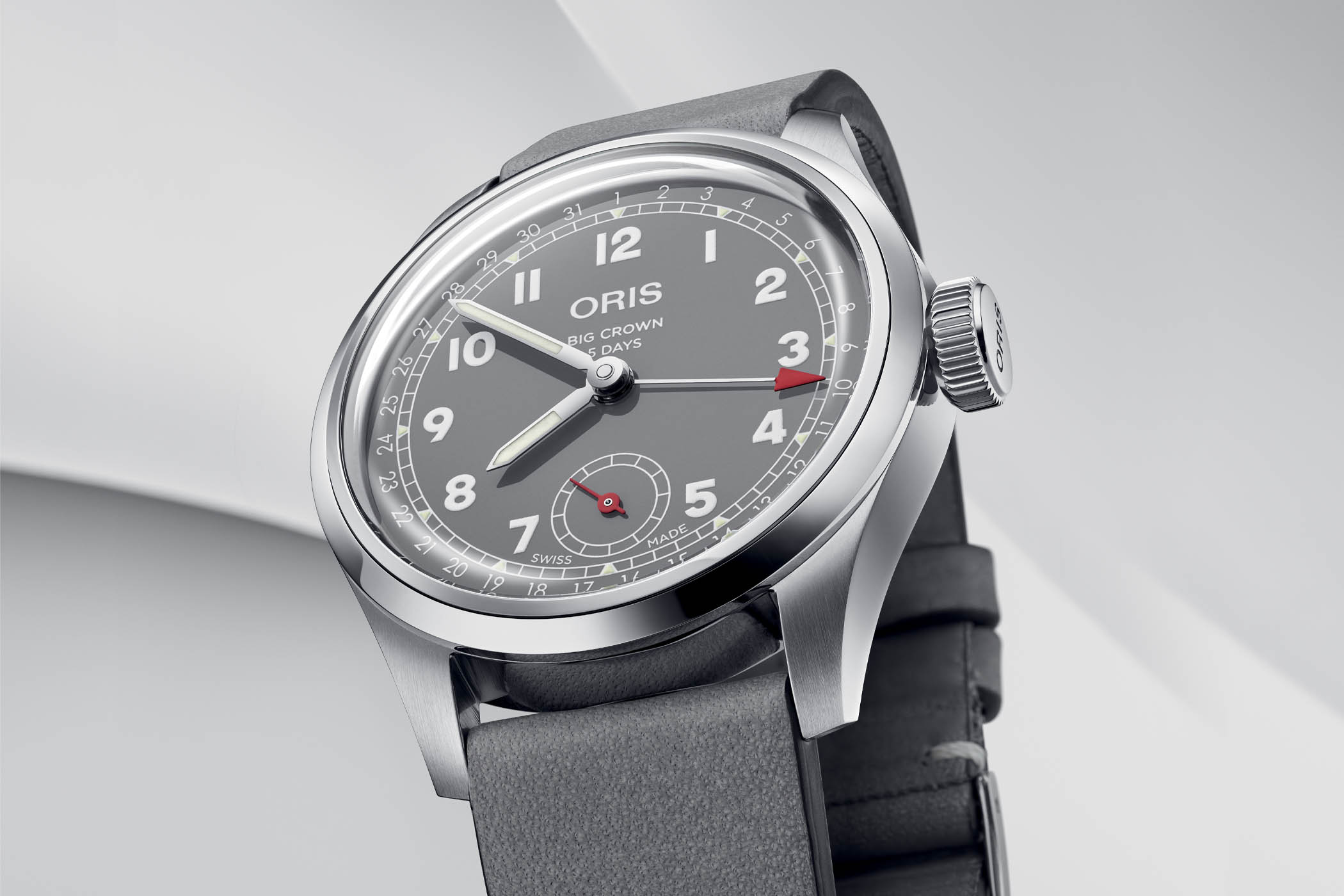 It features a 38mm diameter stainless steel case with both brushing and polishing. It's secured by a grey leather strap with a quick change system. The dial is also very grey but quite interesting to look at as well. It's easy to see how much thought was put into the functionality of the watch. It seems like Oris consulted pilots to find out exactly what they wanted when they were designing it, even if they were looking through the history books instead.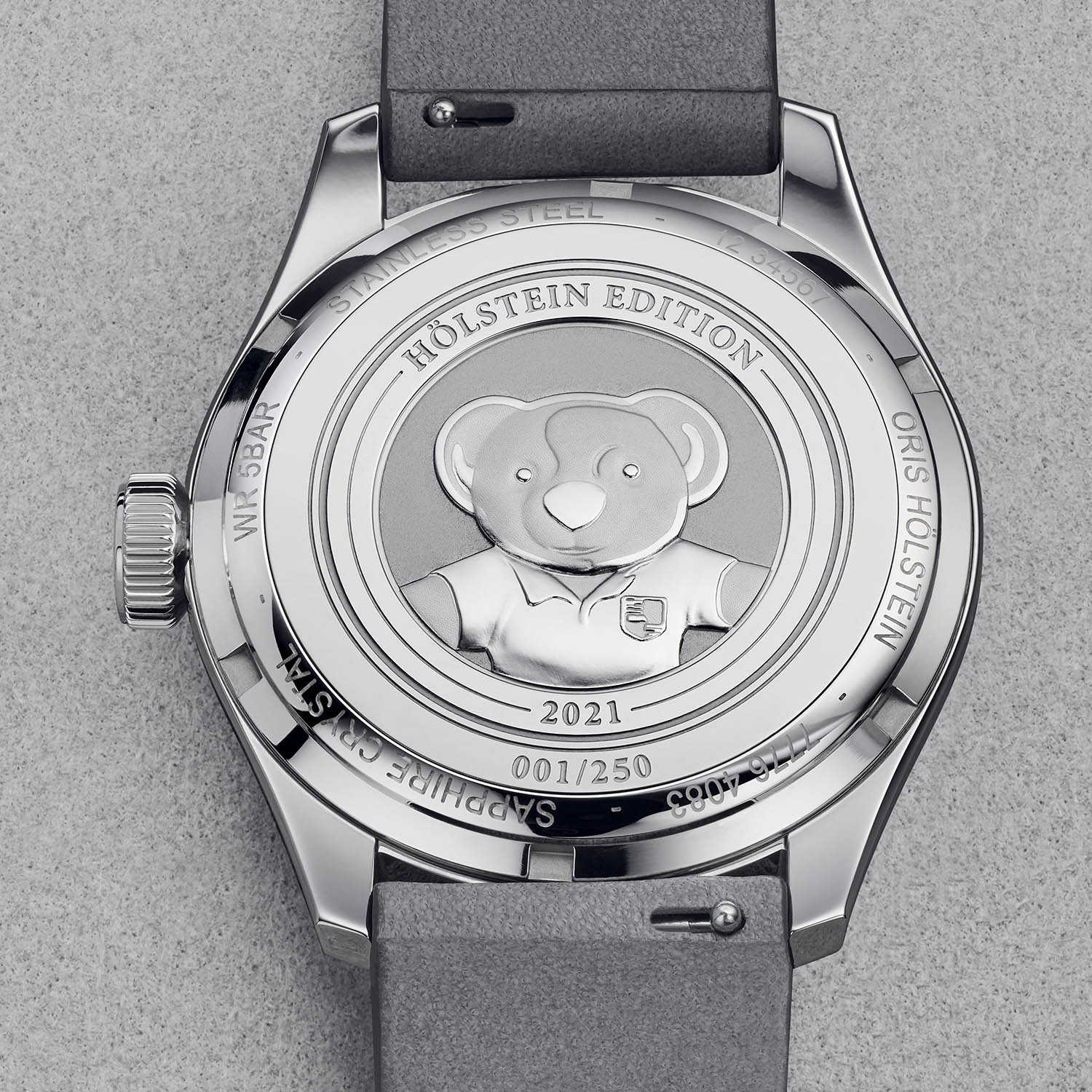 Inside the watch is the calibre 403, which, as I've mentioned, is an in-house made movement. It features a twin-barrel design. In the photos of the calibre 400, which this is based off, the barrels represent the ears of a bear, which is Oris' mascot. This means the watch has a 120-hour power reserve, automatic winding and a 10-year warranty. You may be wondering how the calibre 403 differs from the 400, and that's down to the pointer date. The red-tipped hand on the dial indicates the date, which on this watch is displayed around the edge of the dial for easy reading (also, the date wheel as we know it today hadn't been invented in 1938, it wouldn't appear until seven years later on the DateJust).
The watch is limited to 250 examples and comes in a special box made of wood from the cherry tree. It'll cost you CHF3600.