A Day before the Apple Watch was presented, high-end Swiss watch manufacturer H. Moser & Cie wanted to chime in on how they feel about smartwatches in today's world. They claim that the smart watch has been not only been around for a few years but around for centuries, dating back to 1828. They claim they are one of those few manufacturers dating back to that time period. Their claim is the H. Moser & Cie Endeavour Perpetual Calendar Funky Blue, now featured in a beautiful white gold and a blue dial.
The dial of the H. Moser & Cie Endeavour Perpetual Calendar is extremely sleek and very easy to read for a Perpetual Calendar. The dial doesn't feature a common 3 to 4 sub-dials that show the date, the day, the month and also the leap year. Instead, it features only a date window and a tiny arrow-hand to point the month. The month is shown by the arrow hand under the hour and minute hand, the date is displayed at the 3 o'clock position. The leap year is shown on the movement side, therefore keeping the dial as simple and sleek as possible.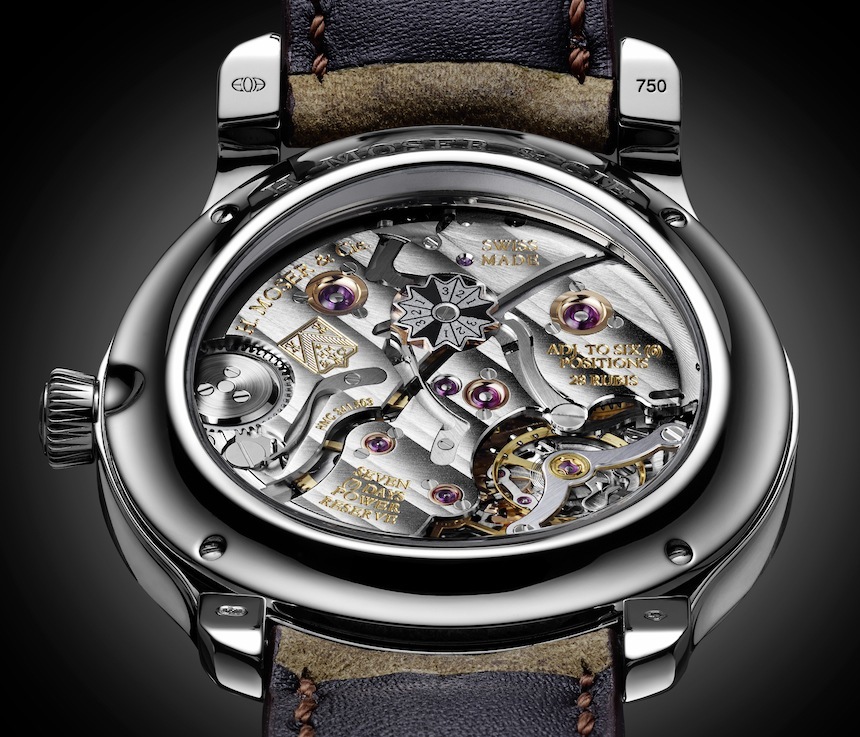 On the back of the watch it features the in-house made 341 caliber movement that runs at 18,000 beats per hour (or 2.5 Hertz). It has a 7 day power reserve that is about seven times the battery length of the average available smartwatches around today. It also features the beautiful ribs, the hand crafted bridges, gold chatons and changeable escapement, also the leap year wheel.
During Baselworld 2015, the H. Moser & Cie Endeavour Perpetual Calendar will be featured in the new edition called "Funky Blue" due to its blue dial. The 40.8 millimeter 18k gold white case should sit nicely on most wrists. The H. Moser & Cie Endeavour Perpetual Calendar features a case design element that is a curved case. Most watches sit flat on the wrist, the curved back allows the watch to be more comfortable on the wrist. The band is a very sporty hand-stitched beige kudu leather strap.
The H. Moser & Cie Endeavour Perpetual Calendar is a more classy and sleek than all smartwatches. No doubt it has a better quality of design and achievement than today's smartwatches. A very beautiful piece indeed, but it also carries a hefty price at $60,000. For more info, please visit h-moser.com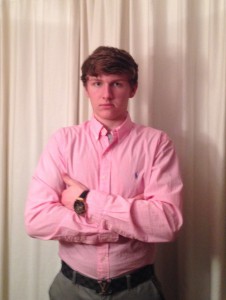 Wade Forman – Contributing Writer
Wade Forman has an enthusiasm for all timepieces, whether it's vintage or modern luxury. It was at the age of 15 when Wade's fascination with Horology began. His favorite brands are IWC, Rolex, TAG Heuer, Audemars Piguet and Patek Phillipe. Wade is also a football player, and enjoys hanging out with family and friends. Read his articles here.